Awareness that promotional or business gifts are the cheapest form of promotion is increasingly present among entrepreneurs and marketers. Due to this fact and the really rich offer on the market, it is becoming difficult to break out of the average, which is the basis for good marketing.
Gone are the days when we donated a cheap hat with a printed logo, address and often a phone number. Not that such a hat would not have a positive effect. It has, but with a little imagination and creativity, for a similar price, we can create a hat that your recipients will be happy to wear and thus spread your message or brand. And only in this way, we can really achieve optimal marketing results with promotional and business gifts. We used the hat only as an example, the principle is similar in all segments of gifts.
Each of us knows how difficult it is to choose a gift for your loved ones. However, when it comes to finding the perfect promotional gift for our customers, employees or business partners, it just seems like a "mission impossible" to us. Because we are aware that the task is not easy, but very important for your further business relationships, we have prepared some useful tips for you for original business gifts. This time to choose and buy TailorMADE custom promotional gifts.
What do I need to know about TailorMADE custom promotional gifts?
TailorMADE custom promotional gifts are made completely unique, according to the customer's proposal, of course in cooperation with us. Our experience and knowledge is available throughout the ordering process, for your assistance. Due to the specifics of production, TailorMADE promotional gifts always have a minimum order quantity.
Many times TailorMADE gifts are confused with Personalized gifts, where the point is that each piece is personalized and made exclusively for a known gift recipient.
You can find our set of TailorMADE promotional gifts HERE.
Let's start at the beginning. The decision to give TailorMADE gifts to your customers or business partners is made! After you have prepared your campaign, ask yourself the following 4 questions: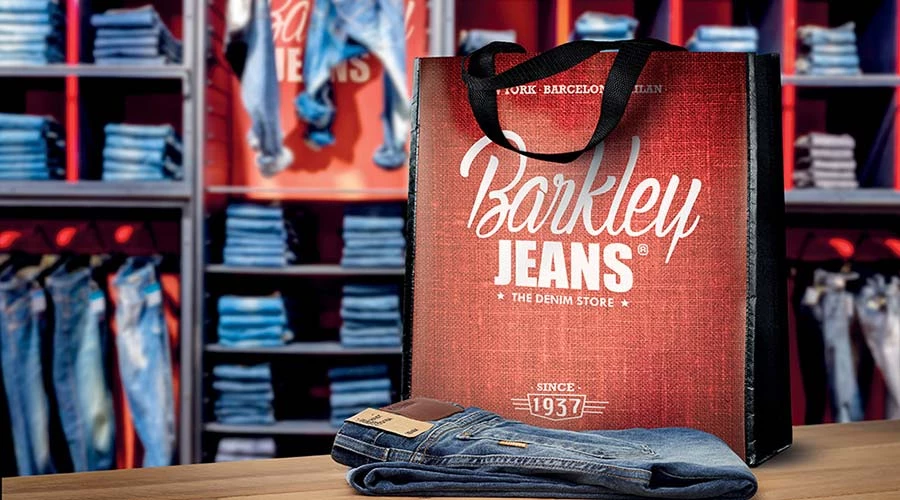 Who are your gift recipients and what to give them?
Usability is definitely the magic word that will help your customers to actually take the promotional gift for their own and happily use it in their free time, which is the dream for every marketer. However, the usefulness of a promotional gift does not have the same meaning for each of us. You won't make someone who orders groceries online happy with a shopping bag. That's why it's important to find the largest possible common denominator in your group of targeted recipients. This will also ensure the mass use of the gift and maximum spread of your promotion.
Such decisions are difficult to make alone, but your team can help you out here. Try to include as many coworkers as possible, from different demographics and positions. People in direct touch with your customers are a must have in these brainstorming sessions.
What is the image of your brand?
As already mentioned, promotional gifts are an effective marketing tool. Therefore you should take every opportunity to make a good impression about your brand or company. The possibilities are almost inexhaustible, even if it is a unique color scheme, material, shape, engraving, printing, embroidery and more, we will effectively turn the product into an unforgettable presentation of your brand. When you opt for TailorMADE custom gifts, all of the above is possible and even desirable. Of course, our sales consultants will be happy to help you with your decisions or requirements. Their experience is very valuable in such cases. However, every recipient will certainly appreciate it more and will be happy to use a thoughtfully designed product, so the decision for custom gifts will definitely be the right one.
What is your budget?
Let us immediately clarify that the fear of high costs is unnecessary. You will be surprised to learn that we can make original and unique customized promotional gifts for a really reasonable price. With quantity, prices fall sharply and at one point the price equals the usual prices of promotional gifts from stock. And let's reiterate once again the fact that our mantra is that any money invested in promotional gifts will definitely pay off with a profit.
Regardless of the amount of your budget, you will find a large selection of high quality products available to prepare a great giveaway or gift. Of course, it is very important to anticipate the maximum cost, the "target price" of which you intend to invest in promotional gifts, and thus also make it easier for us to find the perfect gift for you. We will work with you throughout the decision-making process and make decisions easier for you with advice and experience.
Will we receive TailorMADE promotional gifts on time?
You know, all the good things in life take time. Unfortunately, it is not possible to make a unique promotional gift exactly according to your wishes overnight. We need a little more time than for the standard branding of items already on stock. Especially since most of the work is done in factories around the world where production is planned, and the transport time is usually a bit longer. Ordering also takes a little longer, because most of the time we make a physical sample or at least a photo of the sample when it is really in a hurry, which you as a customer have to approve. We try to optimize the process as much as possible, but this only goes to a certain extent. Therefore, we warmly advise you to contact us as soon as possible so that we can fully dedicate ourselves to the manufacturing process, without unnecessary time pressures.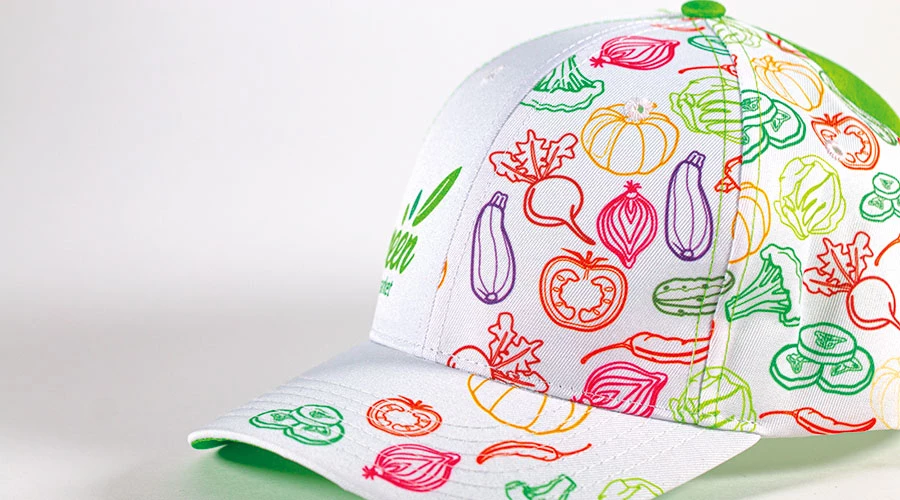 What are the benefits of promotional TailorMADE gifts?
There are many reasons why TailorMADE custom gifts are more appropriate than other classic promotional gifts. To make it easier for you to decide, here are some of the most important ones.
The product can be completely personalized
If promotional gifts are a constant in your advertising budget and you already have experience with ordering them, you've probably heard before that the branding you envisioned isn't technologically possible. This can often be avoided with TailorMADE items, as branding is carried out in production before the item is completed. It can be printed "from edge to edge", which is often not possible in an already assembled item. We can produce custom labels, various accessories on zippers and much more. Such a gift in the end really looks like the perfect product of your brand. And elevates it and your brand in the eyes of the gift recipient.
The color scheme can be completely yours
You've found the perfect gift for you, but the standard color options we have on stock are not compatible with your brand. Surely you have already experienced this. With TailorMADE promotional gifts, you can choose your product color according to the Pantone scale, so that the gift will be perfectly in line with your corporate graphic image. The color of the product, which is identical to your corporate color, subconsciously defines the link to your brand or company for your customers. Have you ever heard of Coca Cola red? You certainly have! This is what we are talking about. If you want to know more, we wrote about the connection between colors and business gifts in the blog Business Gifts and the Psychology of Colors.
And not just the color, you can also choose the material from which your item is made. This will make the product even more interesting and even more eye-catching.
Packaging and accessories can make a big difference
I think you will agree with us that a gift given in eye catching packaging will certainly resonate deeper with your recipient than a gift without packaging. And this is what we want to achieve that with promotional gifts - emotional connection. Experience has shown that the price of packaging does not significantly affect the final price of the item, but significantly increases its value.
A sewn-on label, or an attached message are little things that don't cost much, but add a lot to the perceived value of the gift. All this is worth thinking about when planning your campaign, because such details really do not cost much, but they bring a lot.
Our tips for your perfect gift
Are you still deciding what to give to your customers and business partners and thus achieve a strong impression and promotional effect? We'll try to list some ideas and facts that will support the correct decision for TailorMADE promotional gifts.
Do you think and act sustainably?
Fortunately, there are more and more companies operating in this way, and everyone also likes to use good practice in their free time. Therefore, we suggest that you check out the range of everyday useful and environmentally friendly products. We have been thinking sustainably about the choice of materials, production, as well as personalization and packaging of products.
Focused on functionality and quality, we have prepared products for you from high-quality materials that are recyclable or suitable for recycling. They are also obtained from renewable sources and in an ethical manner.
Do you like cotton?
What do you say to promotional bags made of organic cotton, which we will customize with your artwork, slogans, embroidery…? Cotton bags are a great gift as they are durable, easy to wash and help us reduce environmental pollution. Organic cotton is similar to classic cotton, with the difference that it is grown without the use of pesticides, herbicides, fertilizers or other chemicals.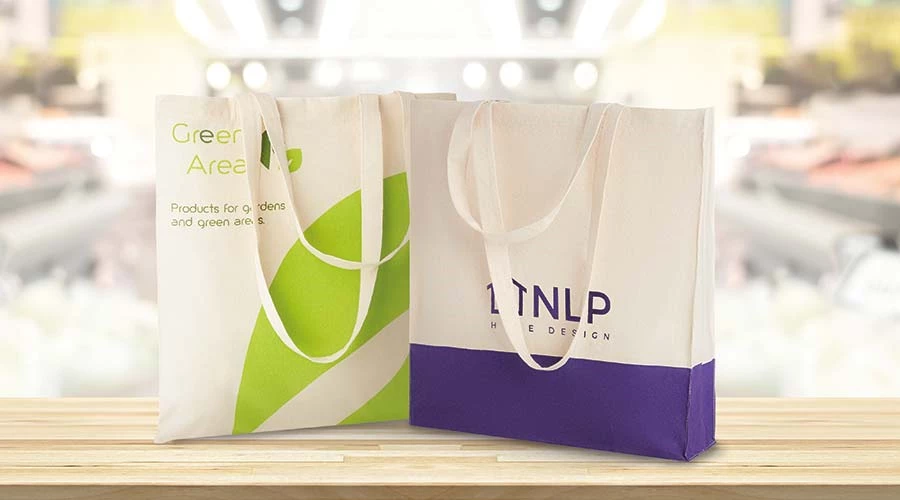 The fact that the number of farms producing organic cotton is growing rapidly shows that products made from it are a common choice of many companies. We also offer specially developed cotton for vivid and photographic motifs. The latter enables the printing of motifs with higher resolution and more vibrant colors even on natural fabric.
Do you know rPET?
PET is the most common type of plastic, which is mostly used for packaging products and for single use (carrier bags, mugs, disposable cutlery ...). While it's a great material, a large portion of the world's solid waste is also attributed to it. Recycled PET, also known as rPET, is the most commonly used recycled plastic in the world. The use of recycled PET products thus helps to reduce environmental pollution.
Are your customers and business partners enthusiastic about sports activities?
Give them interesting and useful backpacks. How to personalize them? You can play with different colors for individual parts of the backpack, straps, zippers, pockets and adapt it perfectly to your ideas.
A hat made of high-quality cotton with a sunshade is an indispensable accessory on a sunny day. In your corporate colors and with your logo, it will be an ideal gift. Let your imagination run wild and create the perfect hat in just a few steps. Choose from 10 different fabrics, dozens of standard colors and start customizing.
All hikers and runners are always appreciating functional scarves and headbands. They keep users warm in the cold and cool in hot weather. You can print your message or logo on the surface and you have already created products that are the perfect choice for almost any sport.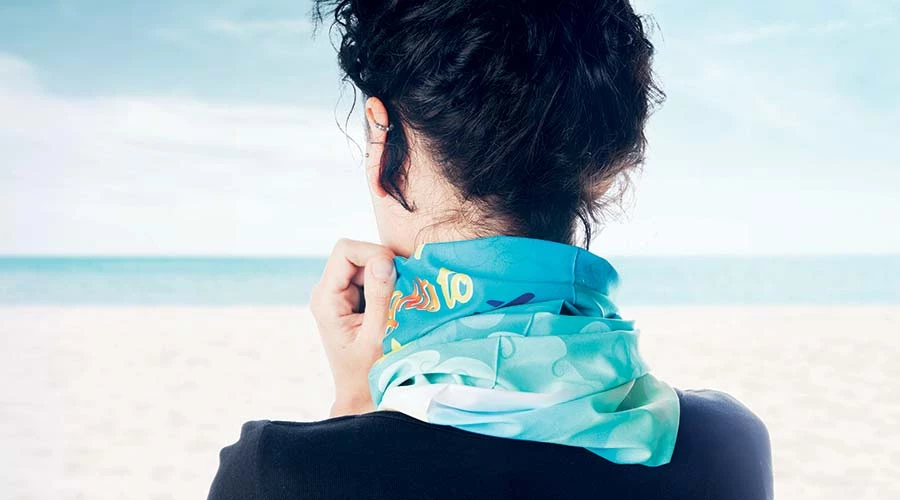 Fully customized promotional umbrellas
Umbrellas are still considered one of the best and most desirable business or promotional gifts. We use them all year round. If it is adapted to your wishes and equipped with a logo and a promotional message, its owner will effectively change to a walking billboard. Instead of thinking about the limitations of how to personalize an umbrella, what you can print and what you can't, let your imagination run wild with the endless possibilities we offer.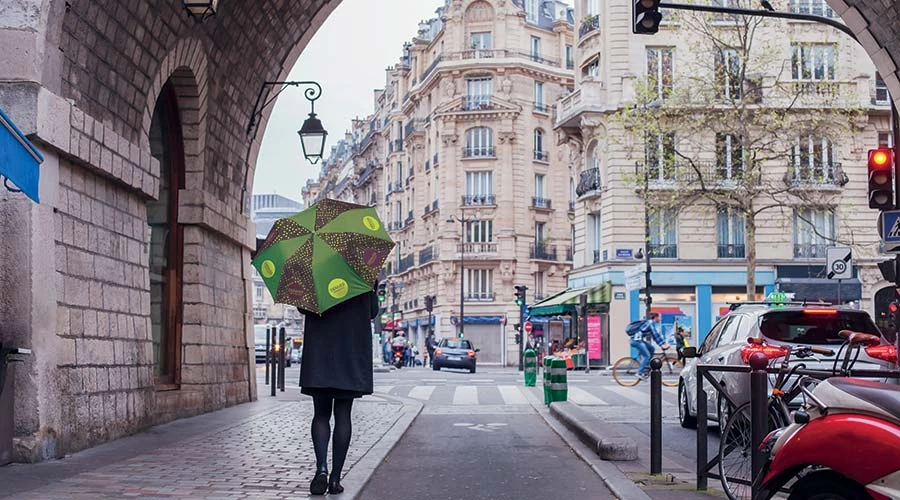 The best seasonal promotional products
This includes all the products you need on the beach. From towels, bags, glasses, fans, water containers to flip-flops. The beach is an ideal venue for your brand to gain new followers.
As soon as possible, we will attend concerts and other events again. All the promotional products associated with them are something that many of us like to keep for a long time to remember.
We want to be your partner for custom business and promotional gifts
These are just a few examples of how you can successfully promote your business, products and services every year. Promotional gifts are proven to be the cheapest form of promotion. You can read more about this in the blog Are you using your promotional products to their full potential?
Want more information or have additional questions? Contact us via the contact form and we will be happy to help you as soon as possible.