"Words on clothes aren't just words; they are beliefs, identity, and voices."
Today, the T-shirt is recognized as an element of pop culture, a fashion, and lifestyle trend, that has been adopted in the marketing and advertising space.
Indeed, the influence of branded gifts and apparel as part of a branding strategy for both internal and external communications should not be overlooked. They can be incorporated as part of the corporate branded clothing to strengthen teamwork and boost employee's morale. As part of a promotional tactic or advertising campaign, they can be distributed to leads, consumers, and the general public to influence purchase intent, boost brand awareness and promote product perception.
This inexpensive, subtle yet persuasive strategy usually generates effective and successful results due to its acceptance and sustainability. Branded items can exist in many forms, ranging from mugs, stationaries, umbrellas to shoes, caps, socks, but the most common form should be T-shirts.
Do you want to know why branded or promotional T-shirts are the most popular, accepted, and encouraged promotional gift today? Then, let this article guide you by answering some questions outlined below on Promotional T-shirts- Everything you wanted to know.
What are promotional T-shirts?
History of promotional T-shirts?
Why are promotional T-shirts good advertising?
How do I choose a good promotional T-shirt?
What are the best quality T-shirts for printing?
What are the best quality T-shirts for embroidery?
What T-shirt color sells the most?
What weight is a good promotional quality T-shirt?
Are personalized T-shirts the perfect promotional gifts?
Facts about promotional T-shirts?
Where to get your promotional T-shirts?
What are promotional T-Shirts?
Promotional T-shirts are an integral form of promotional clothing that is well recognized and worn by a high number of people around you. These t-shirts are customized designed t-shirts either personalized for an individual, organization, or branded for a company/business. The major attributes you'll find on a promo tee would be words, art designs, images, or a business logo.
Promo tee can also represent branded merchandise that can be associated with a brand, organization, or personality (usually a celebrity or public figure). These can serve as an additional source of revenue and financial support if distributed as licensed retail clothing by distributors in a specific location, nationwide, and even worldwide.
History of promotional T-Shirts?
The technology for creating promotional t-shirts dates back to the Song Dynasty (960-1279) in ancient China with the development of "screen printing." Screen printing/silk screening was a way of creating designs or imagery on fabric, and this technique was embraced and adopted by other parts of Asia, mostly Japan.
In the late 1700s, this technology was modified and improved by Europeans as various methods of screen printing were developed in the 1900s, which encouraged promotional t-shirts as a form of art. Inadvertently, it was not until the 1960s that branded t-shirts gained popularity as objects for art, advertisements, fashion, protest, and souvenirs.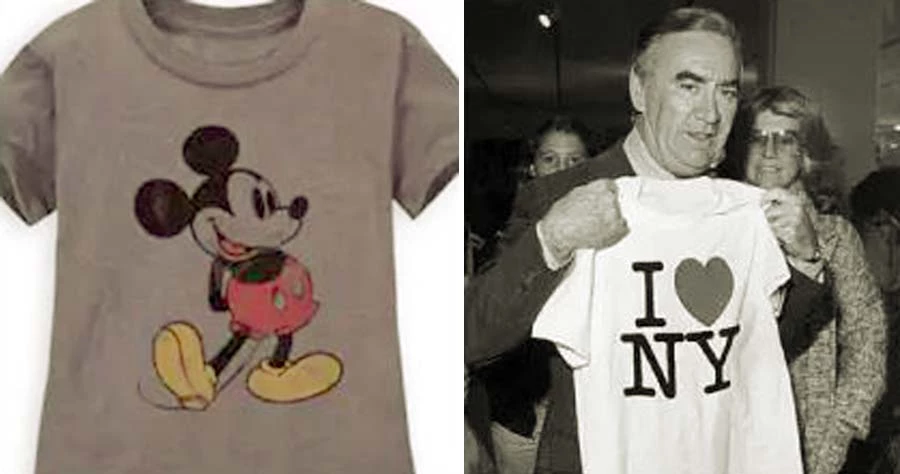 Why are promotional T-Shirts good advertising?
Promotional Tees are often called "Walking Billboards". This is a reference based on the impact they have on the lives of men. As promotional apparel, they are very significant in providing momentum for political campaigns, endorsing a product, increasing sales, and reiterating a company's vision/mission.
These promo tees are small yet practical promotional gifts that are adopted in advertising campaigns because they offer a wide range of branding possibilities for printing promotional messages and designs. They are generally approved and accepted by the public with much enthusiasm, especially, if distributed as handouts or attached as bonus items to purchase.
Promotional T-shirts are classical, exclusive, and timeless branded merchandise. They are long-lasting as they will never go out of fashion, and some might even consider them vintage over time. Therefore, brands give out promo tees to their customers and prospects to make them feel favorable, gaining fruitful customer activation and retention at low costs.
A promo tee is good for starting a conversation and amplifying reach on social media as a cost-effective branding strategy. Thus, businesses and brands should not underestimate the results that promo clothing can bring in, such as increasing profits, boosting exposure, promoting brand recognition, and expanding customers' reach.
Also, promo tees are good for branded corporate clothing to share value proposition, boost work culture and enthusiasm among the team members and employees in a company. Thus, this sells the mission and vision effectively to team.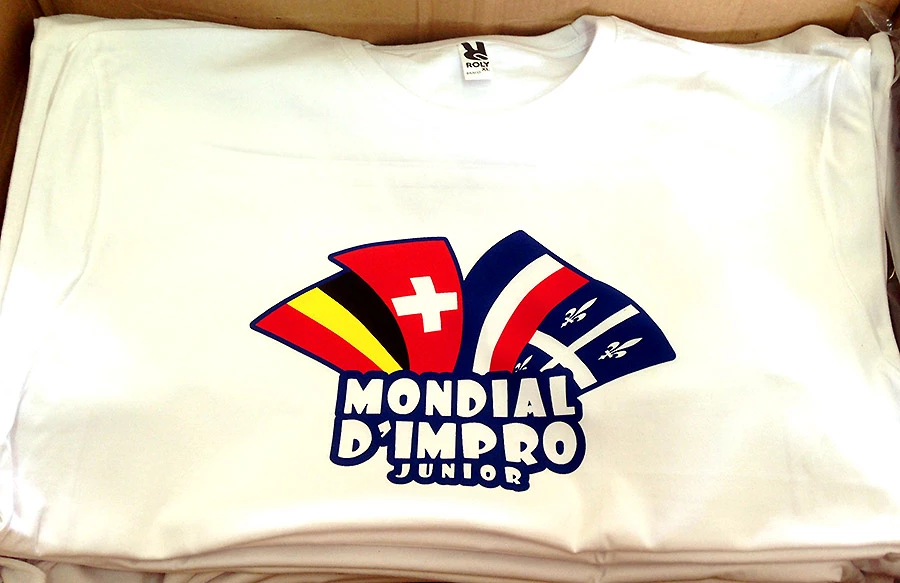 How do i choose a good promotional T-Shirt?
A good promotional T-shirt should be able to achieve your marketing objectives via a lasting impression in the minds of your audience. It should be able to captivate your audience and leaving a lasting impression, that is fueled by how often and long they wear it.
The determinants for choice are durability and usability that usually depend on the color, design, material type, texture, weight, and embroidery. The most preferred material is usually cotton because it's a natural material, comfortable to wear, suitable for most climatic conditions, easy to wear and maintain.
Also, you should consider tees that do not shrink easily, especially when dealing with cotton. Make sure that you go for those treated with the advanced "pre-shrink" technology by the promotional T-shirt manufacturer. Before making a purchase, have the estimated sizes you want, and stretchy material can help solve this dilemma if you don't. Your design matters too, as your tees must be aesthetically pleasing to be well received by others.
Lastly, a good promotional T-shirt should have a 4 layered neck collar, reinforced seams in the neck and shoulders, compact finishing on the sleeves, and side seam. Make sure you go for good promotional items as suitable options that's of good quality, yet should be affordable.
What are the best quality T-Shirts for printing?
We have a lot of tees and promotional T-shirt manufacturers to give you what you want but you must be able to choose the best quality t-shirts before pre-production and recognize it after production.
Even when limited to a budget, you should prioritize quality over quantity, especially if it would be incorporated as a branded corporate clothing. 3 fabrics recommended are Cotton, Polyester, and blended materials.
100% regular or 100% ringspun cotton is highly recommended for screen printing and remarkable coloring, while polyester, cotton-polyester combination, and Tri-Blend (50% Polyester, 25% Cotton, and 25% Rayon) are also great choices if you want unique branded tees.
Most importantly, always ensure that your tees are manufactured correctly, following a regulatory standard- OEKO-TEX® Standard 100 to avoid health and safety hazards.
What are the best quality T-Shirts for embroidery?
Apart from printing, embroidery is also a good technique for branding t-shirts for business or personalized merchandise. Embroidery involves the art of embellishing a material by making decorative designs with needlework or machine using thread, pearls, beads, quills, and sequins.
Gildan, Roly, Sol's, Anvil, and Kariban are the topmost choices for printing and embroidery because they are of great quality and offer a wide range of possibilities for embroidery.
What T-Shirt color sells the most?
Interestingly, color plays a significant role as it can either improve or sabotage your marketing efforts. Since you want to achieve your marketing or advertising goals, it's always better to go for colors that sell the most, especially when setting up your tees for custom business clothing or retails.
Studies have shown that neutral colors such as black, white, brown, and grey sell the most because they are widely accepted, bought, and worn by a large number of the population. These neutral colors offer a good background for your logo, designs, printing, and embroidery. These colors are also stylish, trendy, versatile, and easy to wear.
Black is a great choice as it portrays a lot of traits and meaning which the consumers might unconsciously associate themselves with and prefer to purchase. These traits include confidence, control, power, discipline, independence, self-will, strength, and intelligence. Other colors such as brown, white, and grey are also popular and common colors as a choice for promotional tees.
Therefore, choosing the tee color is critical before manufacturing, and printing, if you want to successfully influence your customer's or employees' decision and encourage enthusiasm via branded corporate clothing.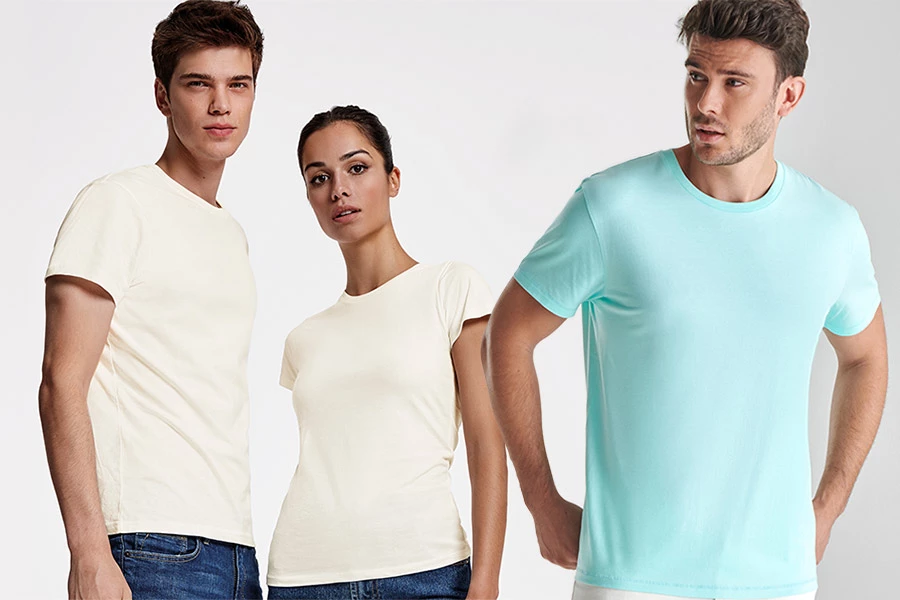 What weight is a good promotional quality T-Shirt?
As much as the color and quality determine the choice of the T-shirts, the weight should be considered too. The weight of a shirt is measured in GSM (grams per square meter) representing the density of the material.
The weight of a good promotional quality t-shirt should fall between 150GSM – 180 GSM. This is an appropriate range that would ensure that the t-shirt won't be too thin or thick, which would affect its durability. If the branded tee is too thin, it can tear easily, be prone to shrinkage, fade easily, become transparent, and in the long run, would be abandoned by the user or consumer.
On the other hand, if the branded tee is too thick, it won't be worn often because it would make the consumer sweat easily on hot days, thus making it uncomfortable to wear. Thus, for consumers who engage in activities and the general audience, 150GSM- 155GSM is recommended for retail sales and distributions at promotional events while your branded corporate clothing, a weight of 160GSM – 180GSM is recommended.
Since an increase in weight also affects the price of the tee, it is always good to go for 160GSM tees. Also, you should know that colors and material type can affect the weight of the tees. Coloring makes the t-shirt weigh more, while cotton t-shirts would make them feel lighter and softer.
Are personalised T-Shirts the perfect promotional gifts?
Personalized or branded T-shirts are the perfect promotional gifts. These promotional items are easy to create, cost-effective, popular, and can help you win milestones in your marketing campaign. Owing to their popularity, they can be worn by your employees and everyone making them brand ambassadors wherever they are or wherever they go, even if they are unaware of it.
They are thoughtful and useful gifts that would be much appreciated and received with high enthusiasm, thus helping you communicate your branding message successfully. Since product customization is the best way to share a company's current purpose, these promo tees can give you unlimited coverage and high visibility at low costs.
Advantageously, they are good promotional merchandise for lead generation, engagement, conversion, and retention. Also, they can be used as a sales magnet to boost brand awareness, accelerate sales, nurture relationships with employees, clients, customers, and stakeholders. You can hardly go wrong with a personalized T-shirt as a custom business clothing.
Visit our Habeco Gifts website where we publish articles about gifts and gifting.

Facts about promotional T-Shirts?
The popularity and ubiquity of the promo t-shirts count measurably for its success and uniqueness. This accounts for its use as a convenient and effective marketing tool.
Here are some fun facts about promotional T-shirts that will be sure to make you appreciate your promotional t-shirts:
Promotional Tees are the most popular and common promotional wearables.
F. Scott Fitzgerald was the first person to coin the word "T-shirt" in his 1920 novel, "This Side of Paradise."
The first branded t-shirt produced was for "The Wizard of Oz" in 1939.
A variety of materials can be used to manufacture a t-shirt, ranging from cotton, polyester, nylon, leather, gold, and even human hair.
Over 2 billion t-shirts are sold worldwide every year.
The oldest method of textile printing known as "woodblock printing" and "screen printing" originated from China.
The oldest textile printing method dates back to 3rd century China, and it was woodblock printing.
T-shirt recycling is an effective way of reducing pollution, keeping nearly 5 billion tons of textile waste out of landfills annually.
The international t-shirt day is on June 21st.
Promotional products are the only advertising media that can stimulate and activate the leads or user's senses.
Where to get your promotional T-Shirts?
Now, you should fully understand the value of promotional T-shirts and the impact they can have on your marketing strategy for your brand or business.
Therefore, you should consider Habeco (a top promotional clothing company & promotional t shirt manufacturer), as the perfect solution to provide you with quality promotional T-shirts, promotional gifts, and other branded corporate clothing at affordable costs.
Are you ready to make your own t-shirt? Want to make a choice based on your budget and preference, you can visit the link below to get started.
Purchase Quality T-shirts from Habeco.
In summary, promo clothing & branded t-shirts are here to stay and encouraged as part of your promotional efforts in your branding, marketing, and advertising strategy to achieve your business goal. Also, be sure to consider the color, quality, material type, size, and weight before as a printing prerequisite for your promotional t-shirts.
You can find more information about T-shirts in our blogs:
What makes up a quality T shirt?
How to design and make your own unique t-shirts