"Promotional products are ranked the most effective form of advertising across all generations."
Every day, you come across a subtle yet powerful promotional item. You see it worn by school children as drawstring backpack promotional bags or carried by adults as promotional laptop backpacks. These are similar to the backpacks that you know, but these backpacks do not just have a plain surface only, they are either branded with designs, a logo, or a message. This item is called a "promotional backpack."
A promotional backpack is considered one of the coolest and stylish bags that you can use to keep your things safe and secure. They are reusable, handy, durable, and suitable for several uses such as school, work, or trips. They are beneficial promotional items, giving them a major reason to be commonly used by companies as business promotional backpacks.

What is a promotional backpack?
A promotional backpack is a "branded backpack." A regular backpack is the shape of a knapsack, rucksack, or bookbag, that's a fabric sack secured with two straps for carrying the bag over the shoulder and accompanied by pockets, zippers, and frames. Therefore, the only difference is that promotional backpacks are business promotional backpacks due to a branded logo, slogan, message, picture, or embroidery on the backpack.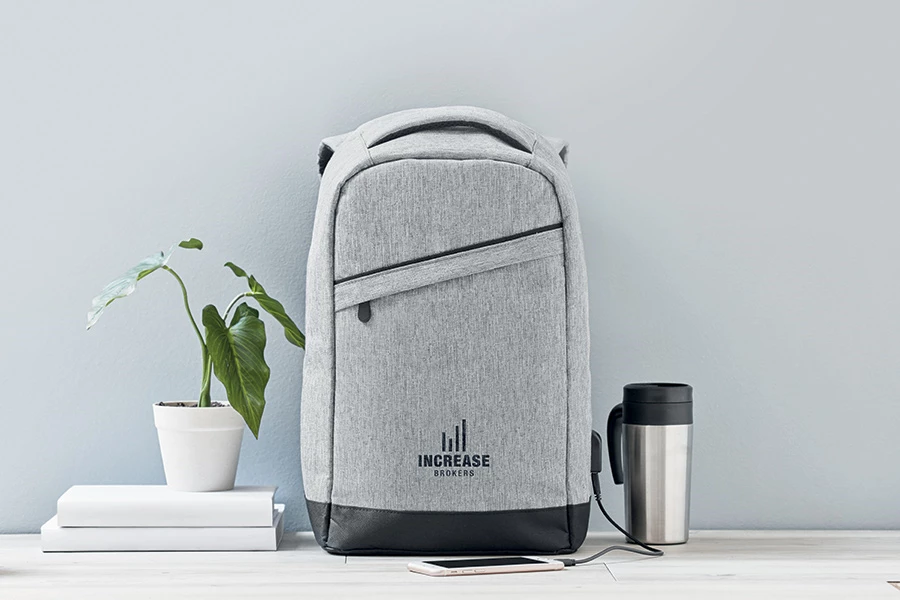 Dispensing promo gifts such as promotional laptop backpacks, custom promotional backpacks, or drawstring backpack promotional bags to employees, friends, families, clients, and customers is a rewarding promotional tactic. Sometimes, it can be gifted to the general public during a campaign or promo sale by a brand or organization. However, there's no doubt that custom promotional backpacks remain one of the effective promo items you should consider today.

What makes a backpack a good promotional item?
Business promotional backpacks offer a good surface area to showcase your company's logo, slogan, or message. They are good promo products due to their large imprints that make them easily identified and readable.
Over the years, companies, brands, and businesses have learned about the benefits of backpacks as a great investment to achieve marketing needs, especially adequate awareness, and conversions. A branded backpack is a good way to promote your business as it stands out for being versatile and visible. Just like other promo items, the backpacks are a "walking billboard" due to their mobility Therefore, you can be rest assured that they won't gather dust in the office or at home.
Interestingly, a good thing about custom promotional backpacks is that they are available in varieties ranging from travel backpacks, sports backpacks, business backpacks, laptops backpacks, and casual backpacks. This makes it a popular and desirable corporate gift as the varieties meet the taste and functionality of different companies and recipients.
Do you own a business, run a company or work in marketing, and would like to know more about the benefits you can enjoy from these backpacks? Then, this article would share great tips on "5 Reasons Why Your Company Needs Promotional Backpack" as outlined below:

1. A promotional backpack is functional and universal
A promotional backpack is handy throughout the day as it is suitable for several uses on different occasions. Whether your employees are traveling, on the road, or need a bag to bring in their laptops and work materials, a promo bag would be useful and valuable to them. Also, it can serve as a multipurpose bag such as drawstring backpack promotional bags for a quick run to the store or running errands. The functionality makes it more desirable to your employees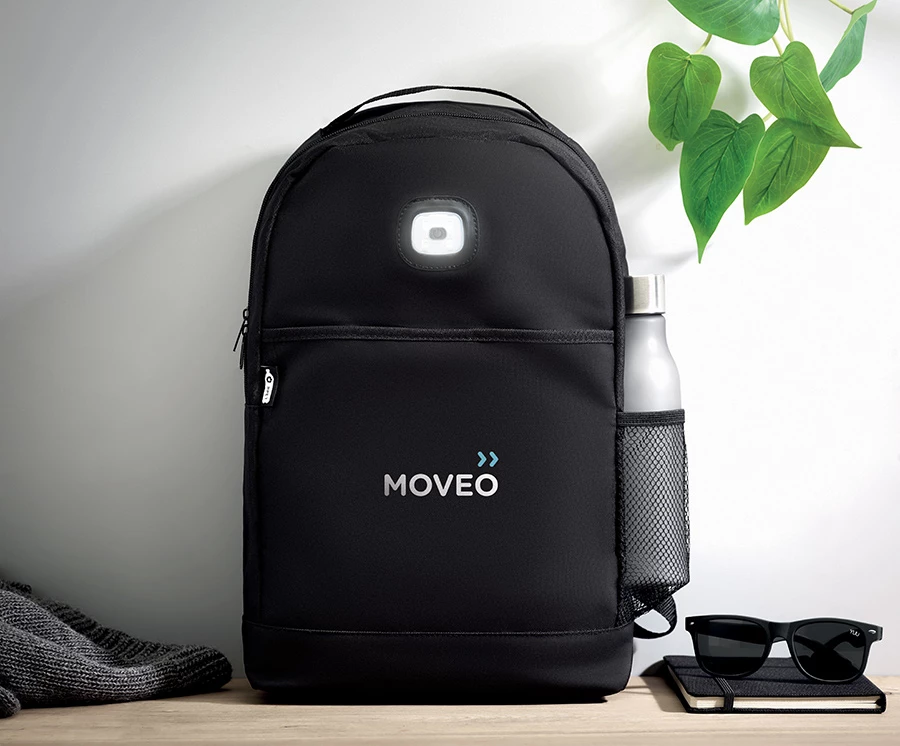 Business promotional backpacks come in varieties ranging from travel backpacks, sports backpacks, business backpacks, laptops backpacks, and casual backpacks. Also, they are available in different sizes, styles, colors, and materials, a good attribute that makes them universal as they appeal to a wide range of audiences. In return, this makes it a promotional product that is well-loved by them.
Backpacks are used by a lot of people in and out of the business world. They can be used by the employee's family, especially younger ones, at schools and colleges. This is beneficial because it increases your reach further and promotes your company in places where your secondary or tertiary target group is located.
Furthermore, backpacks can have additional features that are quite helpful. Some can be waterproof, making them more durable and long-lasting, while others might be compressible or foldable. Also, some backpacks offer a "charging feature" with the presence of a power bank, batteries, or solar panels with USB ports for charging your devices.
A new and valuable addition that promotional backpacks, especially promotional laptop backpacks can offer is the "Antitheft feature". This feature enhances your backpack security strength by the manufacturing or design of your backpack in such a way that won't allow pickpockets or thieves to gain access to your bags during your everyday commute or travels.

2. A promotional backpack is a good branding tool
Backpacks are great promotional items that can earn you the brand recognition and awareness that your company deserves. The surface of the backpack is an empty canvas that can be covered with eye-catching prints, designs that stand out and leave a lasting impression when seen repeatedly. Add your company's logo, slogan, or message to the mix, and you have a promotional tactic that brings in fast and rewarding results.
In a saturated market in the digital world today, backpacks offer a subtle yet clever brand placement that would generate significant impressions, and brand awareness in locations where you are not visible or have minimal visibility. On the other hand, it is also a good way to reinforce your company's presence in areas where you've established a good brand image, and visibility for your company.
Furthermore, most recipients of promo products become loyal to the brand. Therefore, you should consider offering promo bags as corporate gifts to employees, friends, families, and communities because it is effective for brand placement, offers greater brand visibility, and acts as a brand advocate wherever it is seen.

3. A promotional backpack has great marketing benefits
A promotional backpack is a mobile advertisement. It is a durable, timeless, and long-lasting marketing tool. Consider it as a great promo vehicle that works well without internet or electricity. Therefore, it has double benefits, being perfect for traditional advertising and great for digital marketing-complementing a campaign or kick start a social media conversation.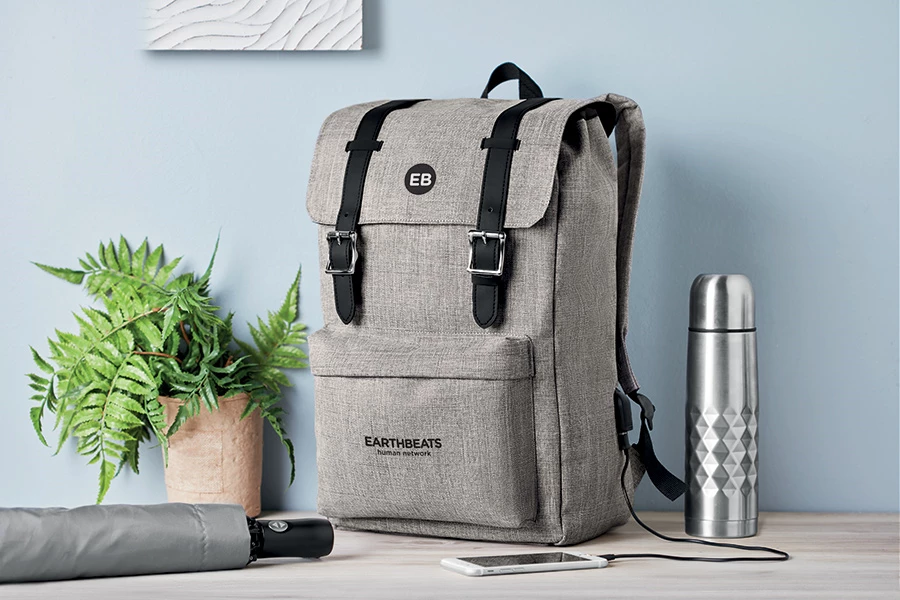 In addition, it is a creative way of marketing to advertise your products, effectively generating more impressions than most promotional gifts. The backpacks offer a practical way to share your company's message or spread the word about sales, events, and campaigns. They are good for giveaways during promo sales, exhibitions, conferences, tradeshow, seminars, charities, anniversaries, and other events hosted by your company.
Indeed, promo backpacks have proven to be quite valuable to create an endless train of leads by capturing the interest of potential clients and customers, making them intrigued and look out for you on their next purchase. This makes them effective for physical marketing.

4. A promotional backpack is a good tool to promote your company's spirit.
The best way to know if your promotional products are rewarding is the frequency that it is used by your employees at work or shown off wherever they go. It is s a good way to boost your employee's morale, strengthen team spirit, and build trust amongst your employees.
Also, it is an instrumental tool to improve your company's image and promote your company's value. Esteemed as a thoughtful gift that can be used as an accessory to complement their fashion, making it more lovable by your employees. Thus, giving it out to your employees makes it a valuable gift to thank them for their support and hard work. This way, they view it as a sign of respect and appreciation, making them loyal and willing business promoters.
Furthermore, a better way is to make it fun by making it more personalized for each employee by branding it with their names, nicknames, or favorite words alongside your company's branded logo/message. This increases the chances of being used by your employees and kick-starts conversations about your company because promotion is a complete success when it becomes a personal belonging of the user and secures the interests of new leads.

5. A promotional backpack is budget-friendly
Compared to digital marketing, the use of promotional gifts is a more practical, cheap, and effective advertising tool. This is because the more people carry the backpacks, the more free exposure your company gets. Whether at the office, mall, school, grocery, bus, or the streets, backpacks fetch you more visibility compared to the cost.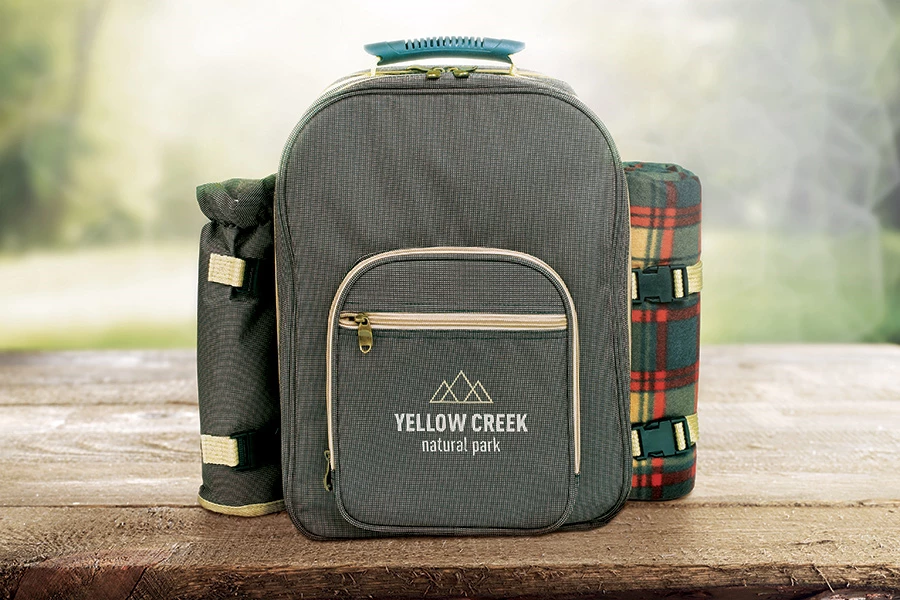 Backpacks won't give you a budget nightmare, and sometimes the more you order, the bigger the discounts you get. Therefore, a little investment in these bags would fetch your company more returns and boost your profits.
Remember, a promotional backpack is an effective way to share your company's message as it offers free advertising across a wide reach, when worn or carried out. Thus, it remains one of the cost-effective strategies that your company should consider moving forward.

In summary, this article would have shared helpful tips on reasons why your company needs promotional backpacks. Therefore, you should not hesitate to purchase a promotional backpack as the corporate gifts that would bring in great returns in the long run.
For sure you will like our blog What are the most popular promotional items for small business too!