"More than 75% of consumers retain promotional drinkware."
Research has established that promotional product are more effective than digital ads in creating brand recognition and boosting sales. Therefore, promotional drinkware is one of the most popular promotional products utilized by most brands today. This business gift is popular due to its significance and appealing attributes such as cost-effectiveness and convenience.
Would you like to know more about the benefits you can derive from this popular promo gift? Then keep reading the article, "Drinkware, Promotional Gifts that cannot be Ignored," as outlined below:
What do we call drinkware?
Why is drinkware one of the best promotional products?
Types of promotional drinkware?
How to use promotional drinkware for your brand recognition?

What do we call drinkware?
Drinkware refers to products, usually items or containers that we use to store and hold liquids such as water, tea, coffee, juices, smoothies, cocktails, wine, beer, liquor, and other beverages, for drinking. Examples of drinkware are cups, mugs, flasks, glasses, bottles, etc. Promotional drinkware differs with an added feature, branding, customization, or personalization with a logo, color, design, image, or message for individuals, brands, businesses, companies, and organizations.
Nowadays, drinkware is very popular across all generations, mainly for one reason: drinking water for sustenance. Therefore, drinkware is found almost everywhere; in the kitchen, home, office, schools, institutions, companies, shops, cafes, hotels, etc. It is a great on-the-go product, good for keeping us hydrated as we move from one location to another and on activities such as traveling, sports activities, partying, and more.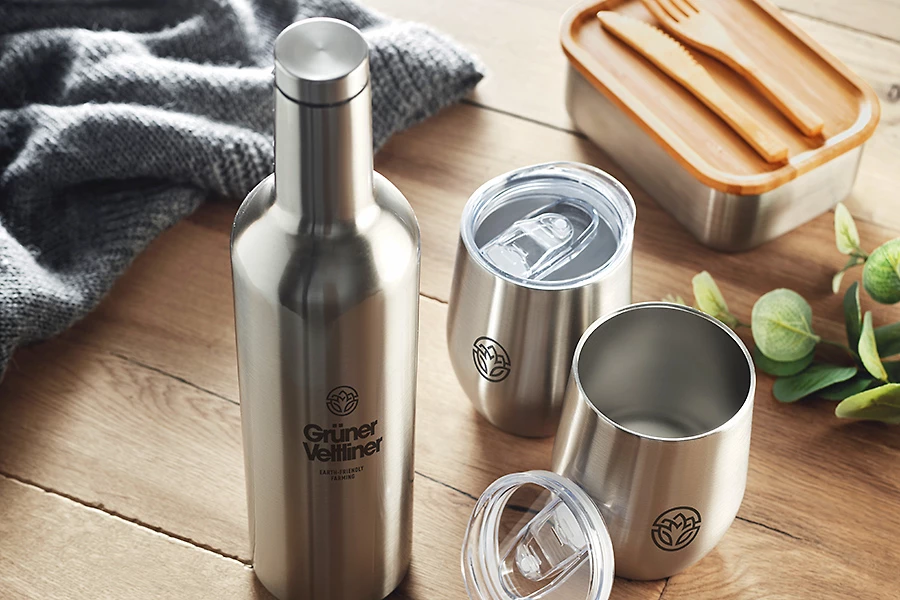 Why is drinkware one of the best promotional products?
Drinkware is one of the best promotional items because of the branding and marketing possibilities that the product can offer. Custom drinkware does not offer storage for holding drinks only, but offers an experience too. It is a modern commercial item associated with healthy living, an active lifestyle, and fun events.
The drinkware offers an excellent branding space for easy customization, where you can customize with your brand colors and include a logo, message, design, or image. This makes them great for mass giveaways at events such as tradeshows, parties, online competitions, exhibitions, seminars, and conferences, presenting your brand to be seen in every sip.
Drinkware offers long-lasting brand visibility and boosts brand recognition. Since drinkware is designed for convenience, most promo drinkware is portable and can get your brand message displayed everywhere it is seen. The more it is used and seen, the higher the brand exposure, making it great for market penetration where brand awareness is minimal. In this way, the printed drinkware generates an excellent ROI, compared to other advertising mediums.
Currently, there is a current spike in beverage, water, and drink consumption, establishing branded drinkware as a promotional product that is suitable for everyone regardless of location, industry, and other demographics. If you are working on a limited budget, custom drinkware is one of the best options for you due to its' cost-effectiveness compared to more expensive branded gifts. Hence, as a cherished and attractive gift to your recipients, printed drinkware with logos works as an effective marketing tool.
Furthermore, personalized drinkware creates a positive and long-lasting impression in the minds of your recipients. Since corporate gifts help to create long-lasting memories with your audience, promo drinkware can cultivate a rewarding experience with your customers and clients. Working as a business card, drinkware will integrate your business into their everyday lives. This inspires them to trust you, establishing brand loyalty in the long run.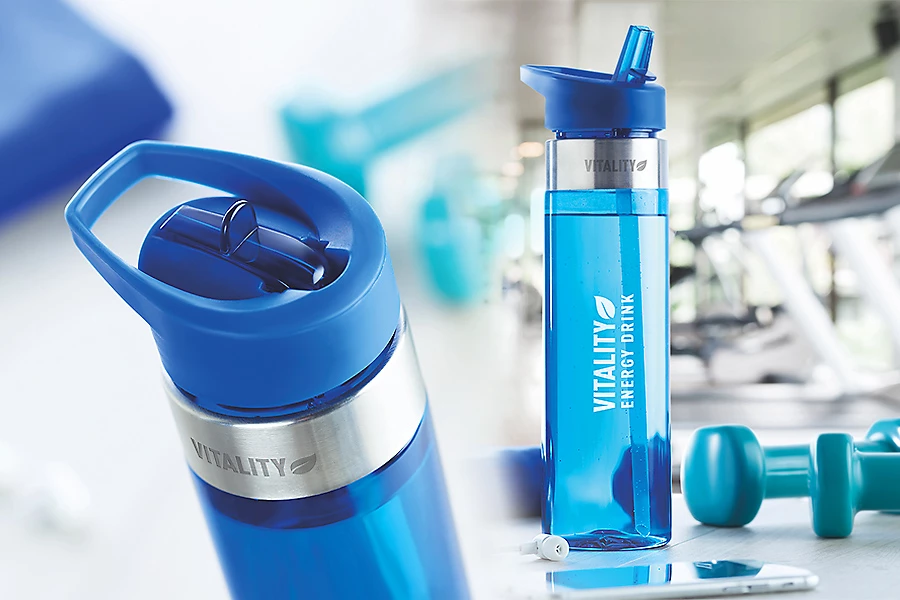 Types of promotional drinkware?
Ideally, we have different types of promotional drinkware categorized into mugs, cups, flasks, tumblers, water bottles, and accessories such as straws, coolers, and towels. Also, drinkware varies based on the manufacturing material, such as steel, glass, plastic, RPET, bamboo, aluminum, silicon, oak, ceramic, paper, wheat straw, etc.
They also vary based on use. Examples are vacuum bottles, water bottles, coffee mugs, coffee cups, sublimation mugs, party cups, spoons, tea sets, drinking bottles, infuser bottles, flasks, tracking bottles, lunch flasks, travel mugs, hip flasks, insulation flasks, foldable mugs, water coolers, jugs, wine coolers, specialty glasses, beer mugs, insulated cups, etc.
Since you are aware that drinkware is a promotional product that offers repeat impressions, you must carefully select the personalized drinkware to complement your brand identity. You should make sure that your drinkware is of good quality, and that its' elegance is not compromised by its durability. Choosing the right printed drinkware will allow your audience to see your brand or business in a positive light, boosting your brand reputation.
For example, your audience will appreciate it when you gift them branded mugs, cups, flasks, and water bottles that show that you care about their well-being. Also, you can share custom drinkware such as party cups, tumblers, wine glasses, coolers, and straws, thus sharing the message that you want them to socialize and have fun.
Additionally, you should consider the design or style of your drinkware that will appeal to your more segregated target audience. Since drinkware has a relatively large branding space, ensure that you go for quality designs, achieved through digital printing or laser engraving, to make your product stand out from others. Also, you should choose colors to match your brand identity.
You can never go wrong with eco-friendly corporate gifts. They share the message that you are environmentally conspicuous and working towards sustainability. Reusable and recyclable drinkware offers a responsible way to convey your thoughts on social responsibility. It promotes your business or company more positively, sharing the message that you are not selfish for profits only, but you are also concerned about the future.
Ecofriendly products reduce environmental impact and promote water sustainability while boosting sales and brand loyalty. They reduce pollution, deforestation, and other activities that compromise the ecological integrity, promoting life and health quality for man. Most environmentally friendly drinkware is made from sustainable products such as Tritan without BPA, RPET, bamboo, wheat straw, paper, stainless steel, etc.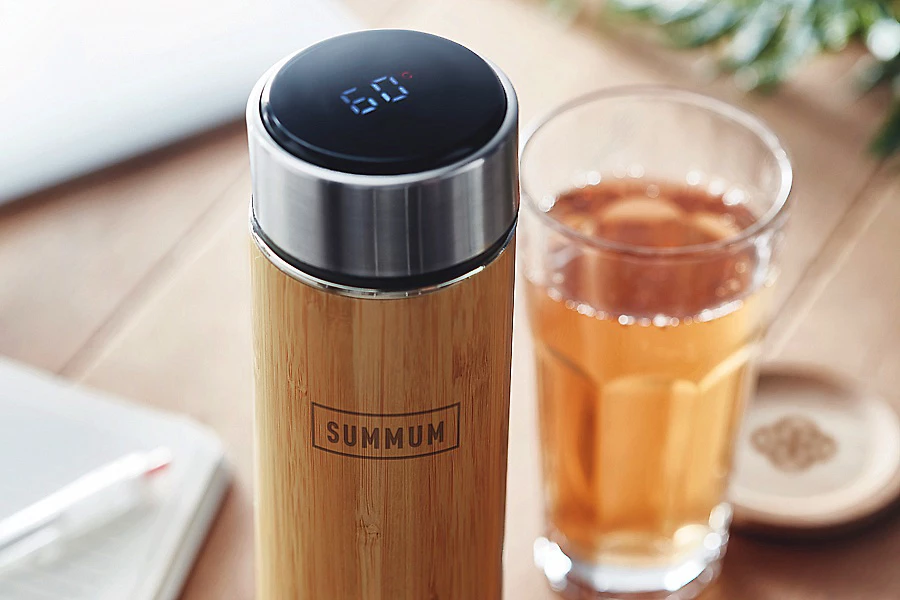 How to use promotional drinkware for your brand's recognition?
Promotional drinkware offers a subtle yet persuasive way to establish and promote brand recognition for your business and company. Consumers give special attention to corporate drinkware as it allows them to indulge in activities for health and pleasure. Therefore, what better way than the branded drinkware to integrate yourself into their daily lives.
Personalized drinkware offers a creative and convenient means to allow your recipients to store and transport their liquids. Due to the current beverage trend, promo drinkware will make your branded gift more desirable and forge a positive image for your brand. Drinkware is most likely to be carried and used everywhere, offering recurring and ongoing visibility.
Most people have an emotional attachment to items of significance. Research shares that drinkware invokes a good feeling in people, associated with warmth, comfort, safety, and fun. Hence, drinkware is an excellent business gift that can build brand awareness and engage with your prospects and customers, both online and offline. They are great for increasing digital presence by boosting engagement and spurring social media conversations.
Corporate drinkware can amplify campaigns, creating a brand experience that everyone will love. They help to build enthusiasm and loyalty because a business gift is a good way to appreciate people. Branded drinkware is a good way to celebrate special occasions with your employees or show appreciation for them. You can also utilize them as special welcome gifts to promote customer acquisitions or as a special giveaway to show love to your clients.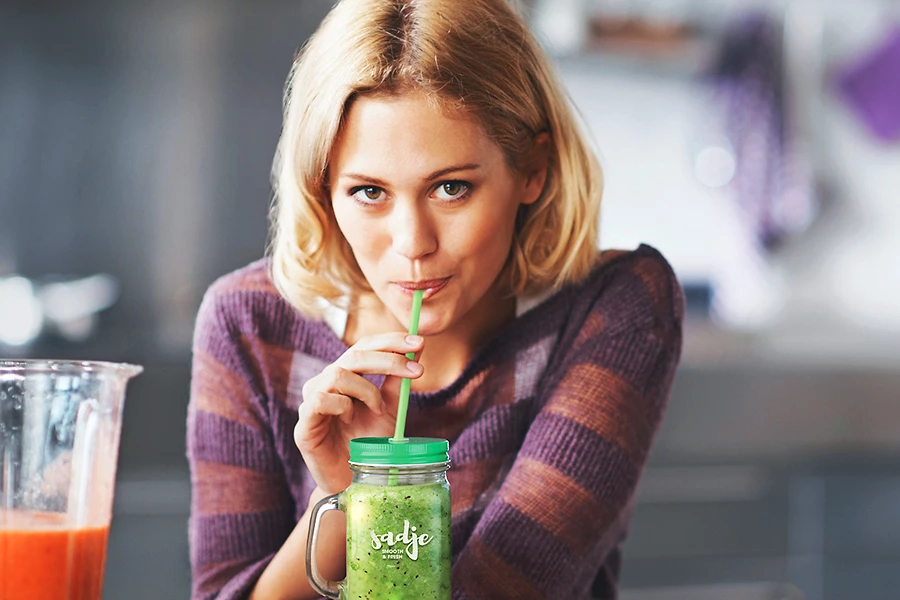 Additionally, they can be used as an add-on gift with your company's product to boost retention and promote product perception. This way, you can increase your company's visibility and amiability by creating a long-lasting impression with your clients, customers, prospects, business partners, and employees. In return, corporate drinkware boosts brand loyalty and drives sales.
In conclusion, promotional drinkware is a durable, practical, and affordable business gift that will advertise your brand message effectively while sharing that you care about your recipients' health while thinking ecologically. Hence, this article would have shared insights on why drinkware should not be ignored when selecting the best promotional items to generate maximum returns on a minimal budget.
To learn more about useful promotional gifts, read our similar blogs: