"Promotional Products has longevity; over 45% of consumers use a promotional item, at least once a day."
Today, the world is global and saturated with a lot of digital content. This has created competition among businesses and brands, making them fight for the attention of the consumers.
Interestingly, there's a less known bypass that is cost-effective, persuasive, and measurable. It is a marketing tool that has been embraced and encouraged to be utilized by companies and brands. This subtle yet powerful tool is known as "Promotional Items."
Promotional Items, also known as "Branded Items" can be used by a small business to interact with their target audience, create a memorable brand experience, boost employees' morale, strengthen teamwork, promote brand awareness, influence consumers interest, and much more.
The advantages it offers are reasonably appreciated compared to the cost, earning its value as a good promotional tactic. Nevertheless, the selection process for choosing your company's promotional merchandise should be thorough, to make it more effective and successful.
Just like quality and price are factors to be considered, popularity is another important factor. It should not be underestimated during the selection process because the most popular promo items readily complement the advertising strategy due to their wider reach and acceptance among the public and consumers.
Do you want to know more about these popular promo items, then let this article guide you by answering some questions outlined below on "What are the most popular promotional items for a small business?"
Popular promotional merchandise
Promotional Textiles
Promotional bags
Sports & Recreation
Home promotional gifts
Electronic promotional items
Promotional items for office
Promotional gifts outlet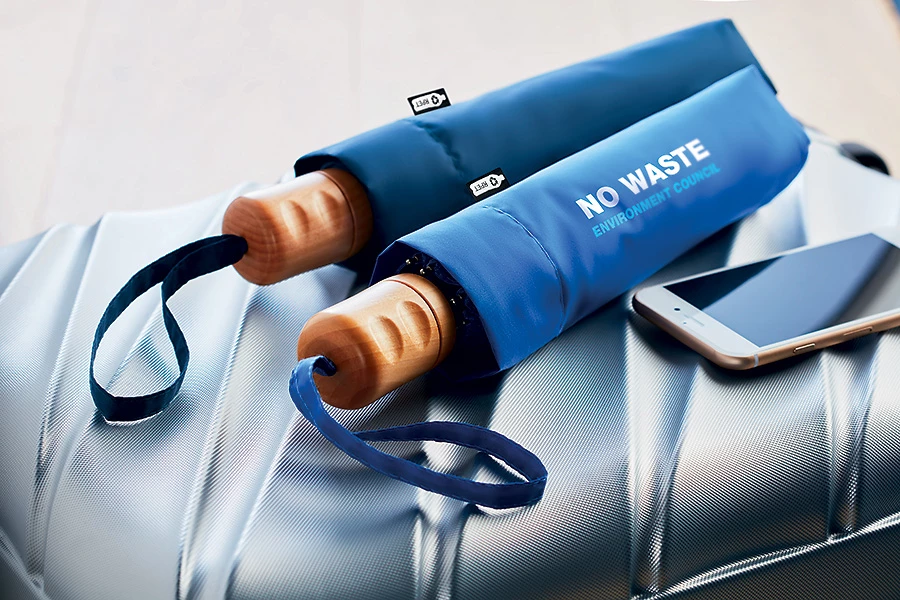 Popular promotional merchandise
A smart move to maximize profits as a small business would be to narrowing down their personalized merchandise or promotional product to the most popular promotional items. This would ensure security because the higher the popularity, the wider the reach, the larger the acceptance, and the more successful the promotional tactic.
The most popular personalised merchandise are branded face masks, branded bags, branded caps, branded t-shirts, branded jackets, branded socks, branded USB drives, branded mugs, branded water bottles, branded flasks, branded key chains, branded books, and branded stationeries.
The popularity of these promotional items is due to their usefulness, high staying power, versatility, and trend affiliation, contributing to their wide acceptance and impressions. Thus, brands should opt for a promotional product within their budget limit and quality consideration, especially for small businesses to effectively utilize their resources to maximize profits.
As a small business, being smart, and savvy about your promotional products would surely give you an edge over the competition. Think about where consumers use these promo gifts, at home, in the office, at work, at schools, etc. Some can be worn everywhere and by anybody, gratifying the power of these branded gifts.
Imagine that your brand decides to share a promotional T-shirt tee with your consumers and general audience as part of a current advertising campaign. Automatically, you get wider coverage and impressions, activating your brand when your tees are worn. Therefore, you should expect more brand awareness, conversions, and sales, rewards of being intentional in choosing your promotional item.
Promotional Textiles
The history of promotional textiles and promotional clothing dates back to the Song Dynasty (960-1279) when the technology known as "Screen Printing" for creating designs or imagery on fabric was developed in ancient China. Later, this technology was adopted by other Asian countries and the world generally, with subsequent and consecutive development and innovative revolutionizing of this process, which would later become a sensation till date.
Today, lots of branded textiles are used to create bodywear and promo clothing for consumers. The most popular promotional clothing includes casual summer wears, casual winter wears, sport wears, work wears, and kid wears. Interestingly, the promo t-shirt cuts across all these categories.
A small business should look out for high-quality materials, great designs, and cost-effective prices, in choosing a brand to manufacture, produce or customize your promotional textiles. Below is a short catalogue of promotional textiles you should consider in terms of popularity and usability.
Casual summer wears: T-shirts, Polo shirts, Suspenders shirt, and Sublimation T-shirts.
Casual winter wears: Long-sleeved T-shirts, Long-sleeved Polo shirts, Sweatshirts, Jackets and Parkas, Softshells, Bodywarmers, Hoodies, and Fleeces.
Sport wears: Technical wears, Shorts and Swimwear, Football wears, Training wears and Socks.
Work wears: Corporate wear, Aprons, Trousers and Bermudas, Bodywarmers, Caps and Hats, Jackets, Sweatshirts, and Fleeces.
Kid wears: T-shirts, Polo shirts, Sweatshirts, Winter wear, Sport wears and Accessories.
Check out Habeco promotional textile, for a more comprehensive list to guide you better on everything branded.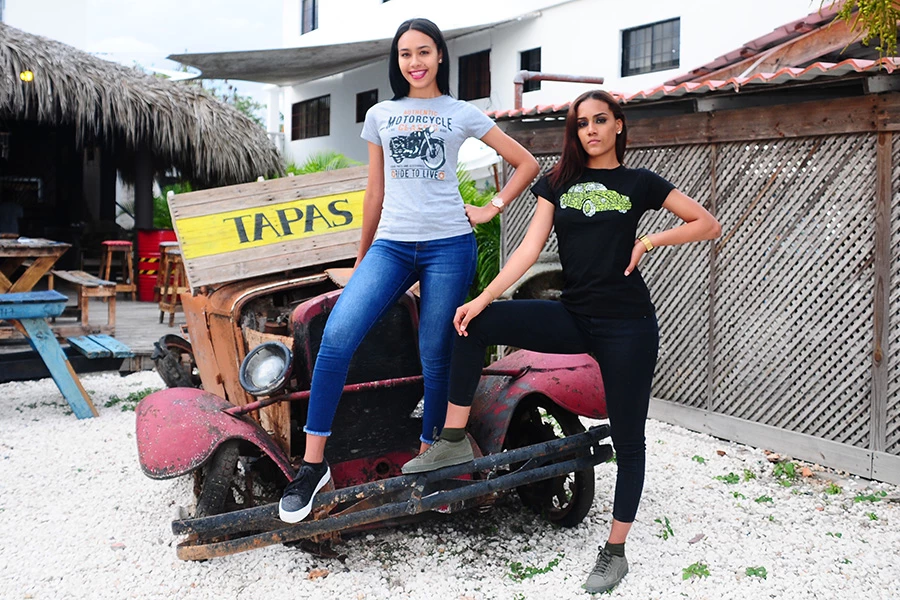 Promotional bags
The history of promotional bags dates back to the 19th century in Ohio, when Jasper Meek, a newsagent, produced a promotional bag as the earliest "modern" promotional product. Ads were printed on bags, especially schoolbags, which turned became successful and termed the school children as walking billboards.
Today, promotional bags come in different shapes, sizes, and forms as Backpacks, Cosmetics bags, Wallets and Purses, Clutches, Shopping bags, Document and Conference bag, Laptop bags, Suitcases, Trolleys and Travel bag, Beach bag, Foldable bag, Sport bag, Weekend bag, Tote bag, Drawstring bag, Duffel bag, Street bag, Fanny bag, and Waist pouch.
These bags usually have a design, text, or logo affiliate with the brand and can be branded gifts to team workers or clients. It's rewarding to choose a bag that the target customers would love, appreciate and use, increasing brand exposure for the more it is worn, the greater the impressions to new leads and existing customers.
Customized and personalized promotional bags are a great business tool that consumers would appreciate and use. Male or Female, Young or Old, Rich or Poor; almost everyone owns a bag and wears a bag while commuting around. Therefore, bags are encouraged to be used as promo items due to their popularity and reception by everyone.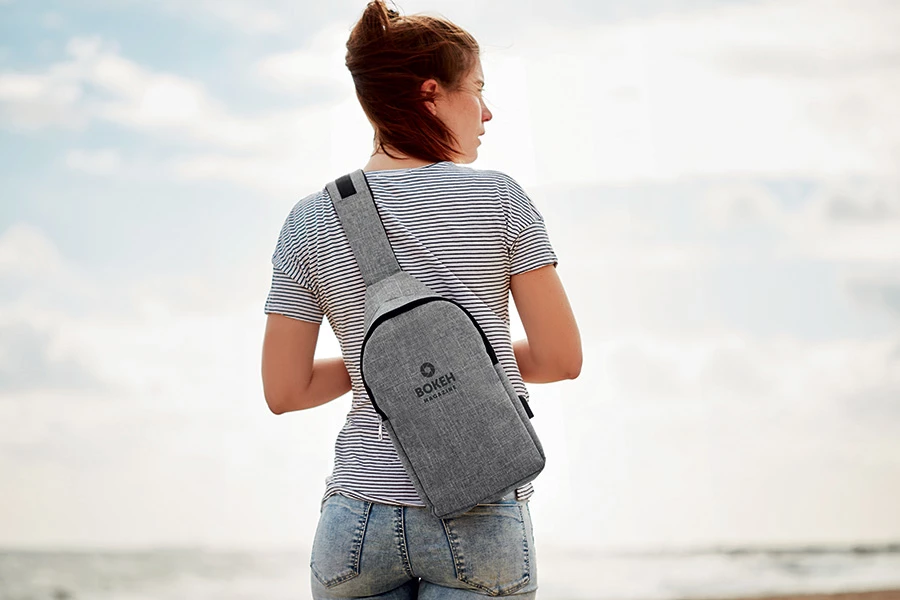 Sports & Recreation
Over the years, in a quest to promote inclusion and encourage talents in the sports industry while fulfilling a business marketing objective, brands & companies have introduced branded apparel items or sports and recreation.
These items include wears such as Headwear, Jacket, Sweatshirt, Sweatpants, Tees, Bodysuits, Leggings, Racerback, Shoes, Trainers, Canvas, Shorts, Swimwear, Sports bra, Scarf, Gloves, and Socks. Other apparel includes Inflatables, Board games, Cutleries, Tents, Mattresses, Coolers, Flashlights, Beach slippers, Beach Pillow, Outdoor chairs, boxes, Folding mats, Towels, etc.
Apart from the general popularity of these wears and items, sometimes the peak season and sport activity can also influence the choice of the branded item. For example, beach wears and items such as bikinis, swimsuits, beach ball, and sunglasses are mostly shared during the summer, while winter wears such as head warmers, jackets, and sweatsuits can be shared for winter indoor and outdoor activities.
Sometimes a company or brand may decide to sponsor a sporting event, recreational activity, and even a sports club or league. During this period, you can see these brands represented by the branded or customized apparel of the players. Favorably, brands can leverage the wider reach from this sponsorship, increasing publicity and brand awareness. This would ultimately increase sales or achieve targeted and specific marketing objectives.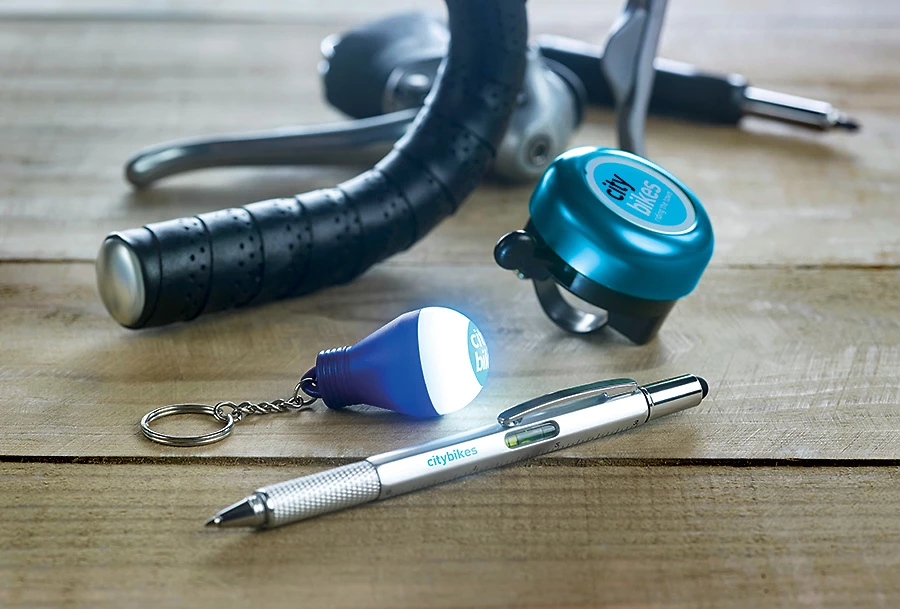 Home promotional gifts
Promo gifts to be used at home are quite numerous and appreciated, with kitchen tools being the most popular choice of promotional products for everyday home utilization.
Home promotional gifts include Stationeries, Books, Cups, Mugs, Glasses, Wine & Bar Accessories, Keychains, Tea Sets, Cutleries, Towels, Aprons, Gloves, Buckets, Water bottles, Thermo flasks, Robes, Baskets, Kitchen mittens, Cutting boards, Bottle Opener, Hanger and much more.
A small business should choose a product that offers a functional value to its consumers and customers. Sometimes, it's advisable to choose a home promotional product that complements your brand products, giving an added impact. For example, if you sell snacks near a school, you can give out branded bags or stationeries, to increase brand awareness and drive more sales.
Environmentally friendly and sustainable promotional gifts are encouraged to be used at home to increase reception and perception, boosting your brand image. The longevity and quality of the home promo gift should also be considered because it influences the consumers' choice of use in their various homes.
Interestingly, the recipients of these promo gifts do not use them alone but can also be used and shared with other family members and friends, increasing your brand reach. Thus, a home promotional gift should be functional, durable, practical to garner more impressions amongst the consumers and users.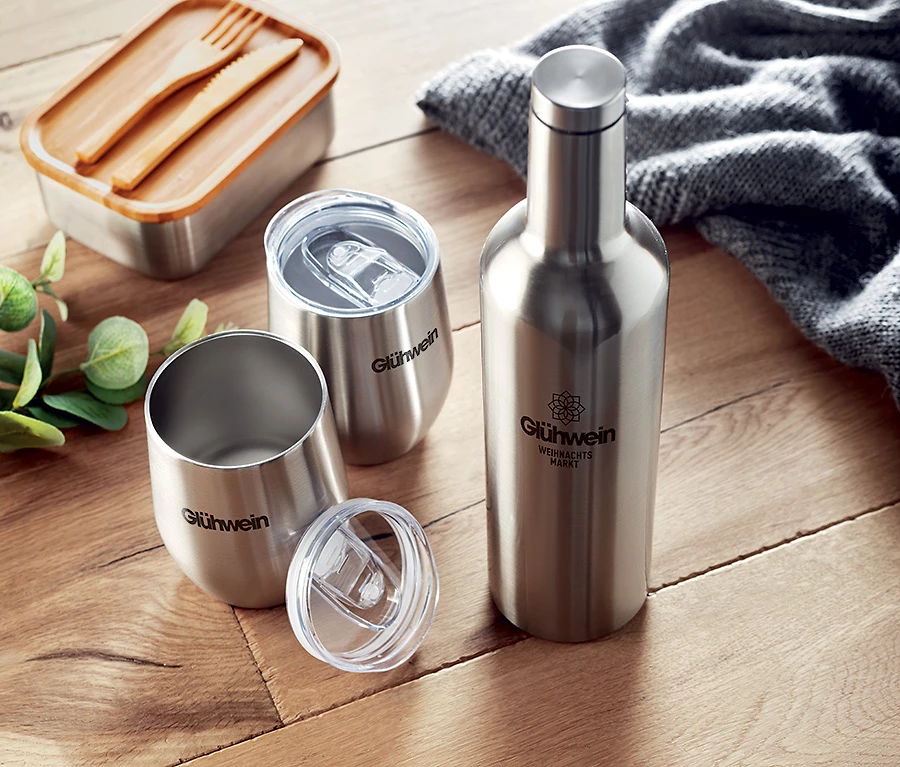 Electronic promotional items
Due to the rise in digital tools, and technology in the modern world today, brands and businesses have started incorporating the use of electronic promotional products as branded corporate gifts, which is a promotional tool to complement the brand's advertising strategy.
These electronic promotional items include a Phone Case, Phone Pouch, Phone holder, Laptop Bag, USB drive, USB cord, Extensions, Adaptors, Airpods, Earbuds, Earpieces, Headphones, Power bank, Mousepads, Laser pointers, Memory sticks, Lamps, Flashlights, Camera, Cables, etc.
You must look out for electronic promo items that are of good quality and are also safe to be used by everyone. Look out for functionality, and usability, ensuring that it won't be dangerous or be a burden to your consumers. This would prevent you from making a bad impression. Also, make sure that your logo or design is printed correctly, is placed in an appropriate location on the items, and should be durable (not susceptible to washing off easily).
Moreover, a new trend of wireless devices has emerged in the global market over the year. Therefore, your small business should choose electronic branded merchandise that suits the current needs and tastes of your customers and target audience.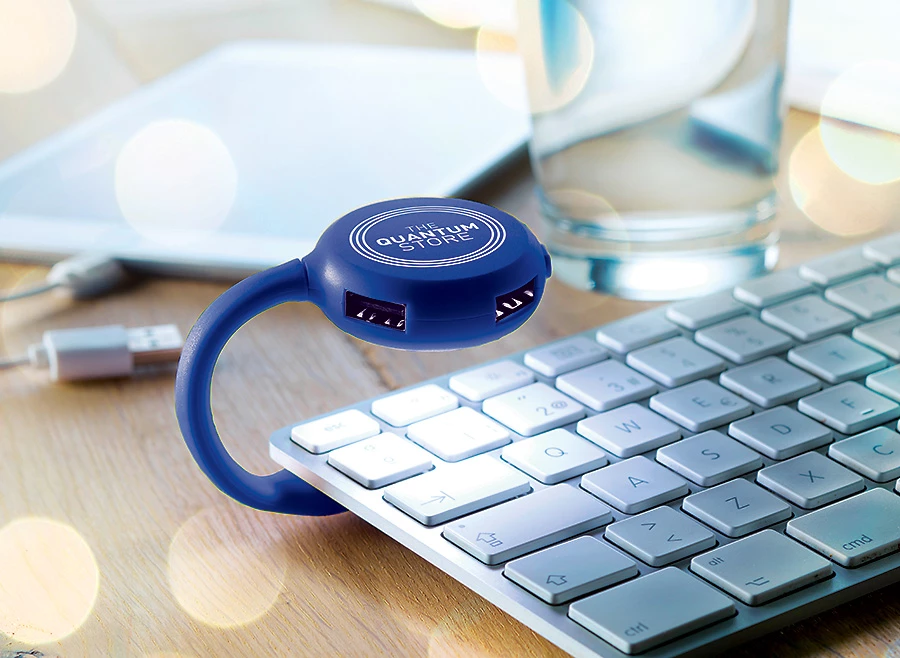 Promotional items for office
Folders, notebooks, portfolios, journals, sticky notes, dispensers, calendars, picture frame, business card holder, letter opener, bottle opener, clips, laptop pad, mouse pad, USB drives, power bank, pointers/presenters, digital clocks, stationeries, box, carton, bag, and wallets are some of the most popular promotional items and office business gifts.
As a small business, it's always important to promote team culture and promote positivity in the workplace. Promotional merchandise can serve as a reward to your employees and morale booster. Sometimes, it can be incorporated as branded corporate wear or branded apparel to be worn on specific days of the week. This would serve to promote the company's slogan and share the company's purpose, both inside and outside of the office.
On the other hand, branded items can be shared as promotional products for office use amongst the clients and consumers. You can increase your brand reach, promote, promote brand loyalty amongst your customers and capture the attention of potential clients with the use of handy personalized office items.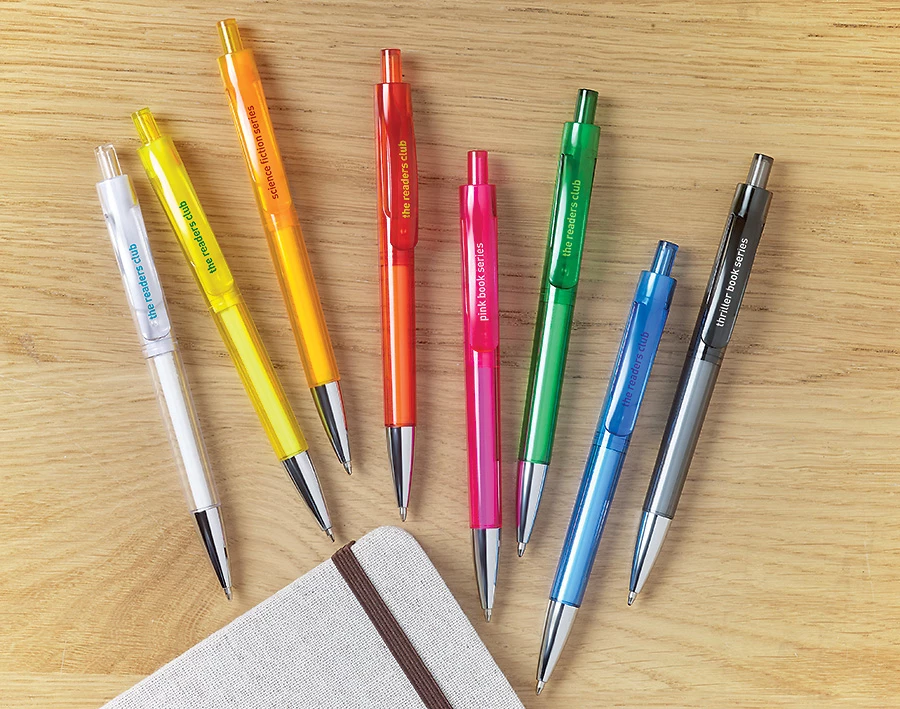 Promotional gifts outlet
Today, the significance of promotional gifs or brand items cannot be underestimated, as this simple and inexpensive marketing tool can bring in great results in the long run. As a small business, you can purchase your branded merchandise, submitting an order with your desired logo, text, or design at a promotional gift outlet to reduce the cost of acquisition and miscellaneous expenditure.
Lots of outlets are available to manufacture, produce or print your branded promotional gift. Therefore, you must make a careful assessment of selecting your promotional gift, and promotional gift outlet for your small business.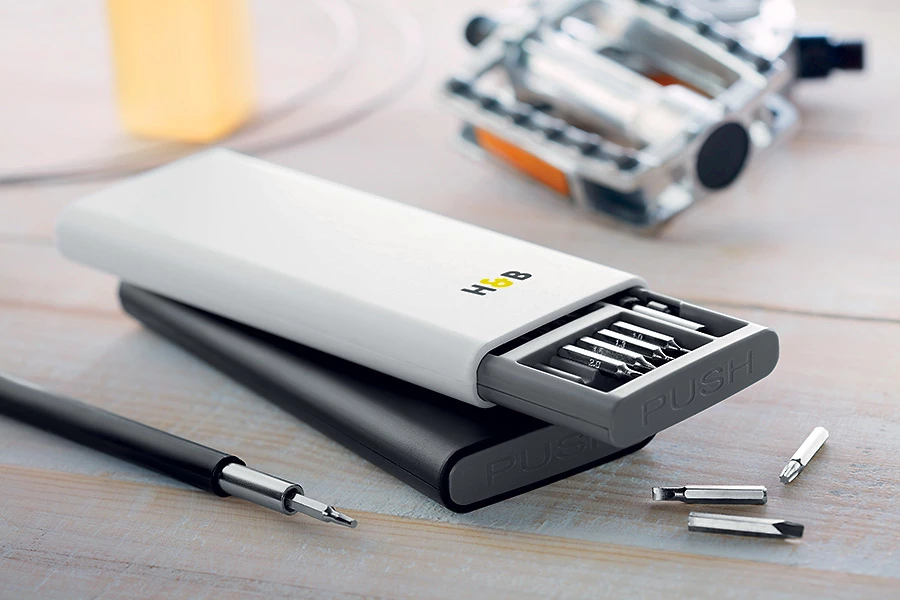 Are you looking for a place to purchase popular promotional gifts?
As a small business owner, you should consider outlets that offer high-quality promo gifts at a comparatively affordable price and a short delivery time like Habeco Outlet.
Habeco is a branded gift company to buy business gifts and popular promotional merchandise, that are of good quality and affordable prices, offering an advantage to small businesses.
In summary, the popularity of a chosen promotional item plays a huge role in its acceptance by the employees and target audience. Therefore, small businesses should consider the popularity of promo items as part of the selection process to complement the marketing efforts and make the chosen promo item a successful marketing tool.
Finally, let us list a few selected categories of promotional products that will help you choose: