"In 2020, approximately 1.8 billion people worldwide are millennials, representing one-quarter of the global population."
In recent years, we've realized the significance of promotional gifts as a subtle yet powerful tool that can generate great results, though it needs a lot of planning to achieve this. Therefore, the first and crucial step in selecting the promo gifts as part of your advertising strategy would be to determine your target group.
Identifying your target group helps you strategically employ "Generational Marketing", a marketing approach that uses generational segmentation in marketing, communications, and strategy. When you do a promotional giveaway or share a branded merchandise, you are marketing to a specific generation of people with unique but common preferences, attitudes, and upbringings that distinguish them from other groups.
Indeed, it would be wise to learn more about this generation, their traits, lifestyle, and preference to help you develop strategies and plan tactics that can successfully cater to this group, especially when involving promotional items or branded merchandise. If your target group is the millennials, choosing the best promotional items to tailor the preferences of this group would bring in more effective conversions.
Thus, this article would share tips on some great promo gifts that you should purchase, but firstly, here are some things you need to know:
What are promotional gifts?
Promotional gifts are customized items or branded merchandise branded items from a brand or company distributed to clients, employees, potential customers, or the general public sometimes, as part of an advertising strategy.
Over time, promotional items have been adopted as a simple, subtle yet persuasive promotional tactic to achieve marketing and advertising objectives such as product perception, purchase intent, social media engagement, brand awareness, and much more.
These gifts are diverse and may range from corporate clothing, branded wear, household items, electronics, stationery, kitchen items, etc.
Who are the millennials?
Millennials, also known as Generation Y or "Gen Y" are a segmentation of the world's population defined by their age, a generation born between 1981 to 1999. They are the most talked-about group, most widely active group on social media, and hold a higher percentage of the market's target audience. They are soft-hearted, smart shoppers, innovative, flexible, creative, and social media savvy.
They are heavily influenced by social media and peers, making them buy products on reviews and recommendations. Also, they promote environmental awareness, thus promoting the use of eco-friendly products.
They are a common yet crucial group that holds high market influence and purchasing leverage. Also, they love rewards and loyalty programs such as social media incentives & personalized gifts. Thus, they must not be overlooked when planning a marketing strategy or advertising campaign for a brand or business.
What are the best gift ideas for millennials?
As a business or company, you should consider employing generational marketing to choose the best gifts if your customers, clients, or employees majorly fall to the millennial group. It's important to be practical and make the best use of your resources, time, and money to bring in successful conversions.
Some of the best gift ideas for millennials are wears like t-shirts, jackets and sport wears, shoes, hat sunglasses, eco-friendly products, tote bags, laptop bags, backpacks, sports bags. Electronics such as power banks, memory sticks, headphones, lamps, and household items are also good gifts. Of course, you must make sure that these gifts are branded accordingly to boost brand awareness and promote company culture.
Remember, choosing the best gifts ensures that your products are accepted, used, loved, and appreciated, rather than being rejected or badmouthed.
Millennials are the experiences' generation and scrutinize what they purchase or receive carefully. Therefore, make sure that your branded gifts are suited to their needs, taste, preference, and standards.
Would you like to be guided in making a good decision on your next promotional gift purchase? Then read on to know more about the "7 Best promotional gifts for millennials", as outlined below.
Promotional Sunglasses
Promotional Power Banks
Eco-friendly promotional products
Promotional T-shirts
Drinking Bottles
Sports Bags
Headphones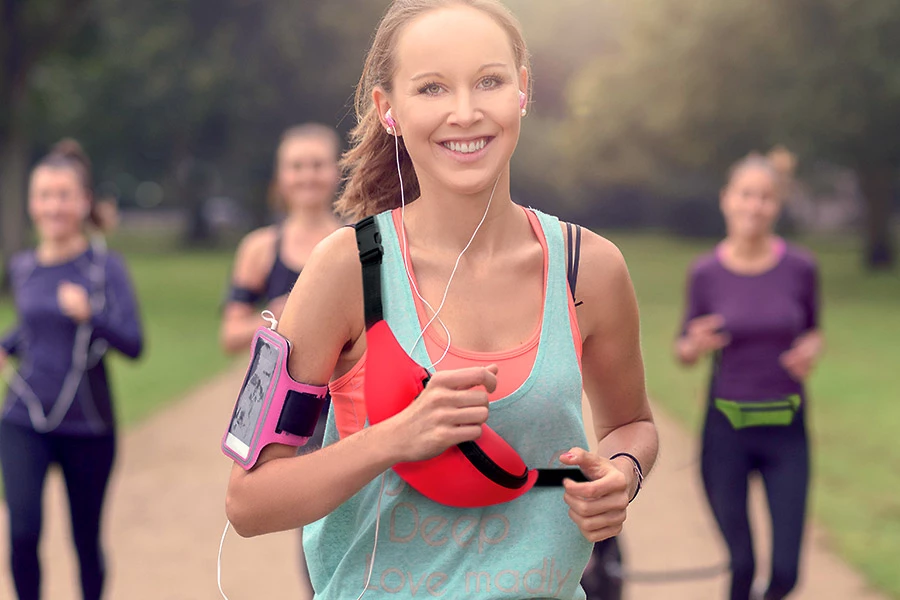 1.
PROMOTIONAL SUNGLASSES

Promotional sunglasses are always useful. They are a promotional product that won't let you down because everyone loves them. Sunglasses are worn to protect the eyes from UV light, harsh weather, device light, and dust. They are also used as a fashion statement, adding flair and aesthetics to your attire.

Promotional sunglasses are branded sunglasses with a custom logo, name, or design. Promotional sunglasses are quite beneficial when used as promo gifts as the frame, handles, and bars are a unique way to showcases your brand's identity. Promotional sunglasses come with nice options, ranging from different sizes, styles, colors, material, type, and design that can suit millennials' aesthetics. As a promotional product, they are a rewarding market tool that can bring in great conversions due to their universal demand, popularity, and use.

They can be shared at festivals, markets, shared during online giveaways, and are usually great for summer campaigns, fundraising items, and awareness campaigns. Sunglasses are perfect as promo gifts due to their lower cost and popularity. They can be used as promo gifts to commemorate outdoor activities and events such as weddings, sports activities, concerts, stage shows, games, birthdays, anniversaries, trips, hangouts, and parties.

Promotional sunglasses are usually a safe bet because they are trendy, versatile, and might be gender-neutral, giving them unbeatable advantages. Sunglasses are handy, fashionable, budget-friendly, popular, and portable, ensuring high visibility and productive results.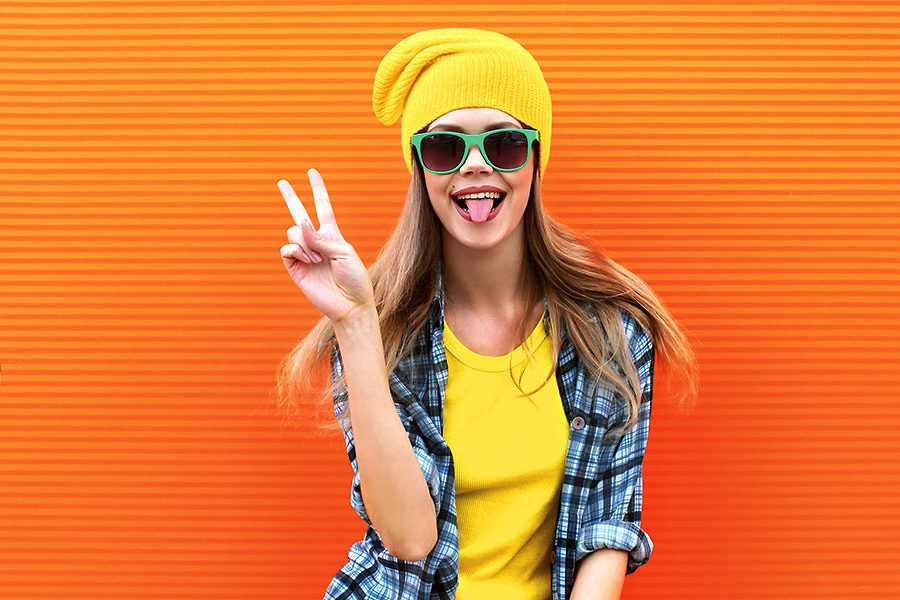 2.
PROMOTIONAL POWER BANKS

Promotional power banks are an essential modern promotional accessory that millennials love and would appreciate. These power banks are also called "portable phone batteries" or "portable smartphone chargers." As mentioned, the name implies the ability of the power bank to recharge electronic devices, such as smartphones, tablets, battery-powered headphones, portable speakers, MP3 players, etc.

They are mostly used on the move when traveling, as an emergency power source in the lack of electricity and backup if faced with an unstable power supply. Recently, the demand for power banks has increased, as they provide a convenient, easy, quick, and accessible means of charging. Thus, the promotional power banks are one of the most treasured branded corporate gifts. These customized power banks come in different shapes, sizes, materials, and capacity offering wide options to suit each millennial's needs.

They can offer diverse features such as solar, fast charging, key chain integrated, wireless charging, dual port, triple port, integrated cables, digital display with battery capacities. The universal or standard power bank charges via a USB charger, the solar power banks charges via sunlight, while the wireless power banks charges via wireless chargers. Notwithstanding, the solar and wireless power bank can also charge using a USB charger or cord.

Though they can be high priced, they are portable, long-lasting, and widely used, earning themselves a spot as the ultimate executive branded corporate gift or business gifts. The material can be made of plastic, rubber, plastic, and wood which provides a generous surface area for branding, increasing visibility, and achieving marketing objectives. They create a unique user experience and boost the perception of being a higher value promotional merchandise, making them attractive and appealing to your target group.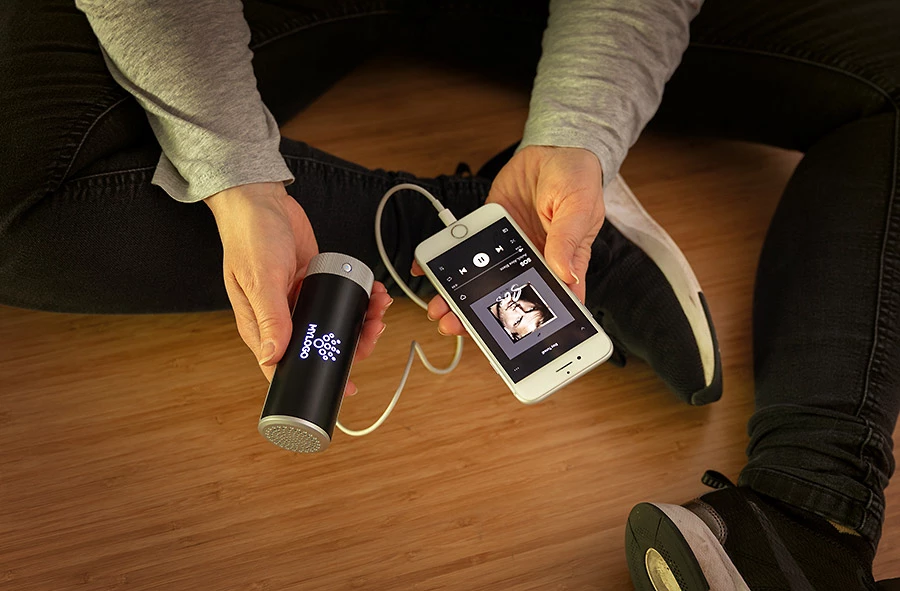 3.
ECO FRIENDLY PROMOTIONAL PRODUCTS

Eco friendly products are environmentally friendly products and sustainable products that provide environmental, social, and economic benefits while protecting public health, welfare, and the environment over their full commercial cycle, from the extraction of raw materials to the final disposal.

Recently, eco-friendly products are being used as promotional products to reduce waste and recycling, contributing towards a positive impact on the environment. Ecofriendly products can have a wide range of attributes such as being biodegradable, compostable, energy-efficient, organic, recyclable, recycled, renewable resource, and reusable.

Eco-friendly products come in different forms as handy sustainable products such as journals, bags, boxes, cooler, brooms, packers, books, stationeries, cups, straws, water bottles, hats, slippers, etc. They can be branded and reflect the values of your brand as being socially conscious and compliant. By choosing these products, you'll appeal better to prospects and establish a positive brand image. They promote the idea to your customers and clients that your brand shares "Green Earth" values.

46% of consumers are reported to have a more favorable opinion of a brand gifted an eco-friendly promo product, thus making them a good choice of promotional merchandise to be distributed as giveaways at events and exhibitions. Therefore, sharing eco-friendly promotional merchandise would promote your brand image, conveying a message about your awareness, action, and attitude towards the environment in a positive light to millennials.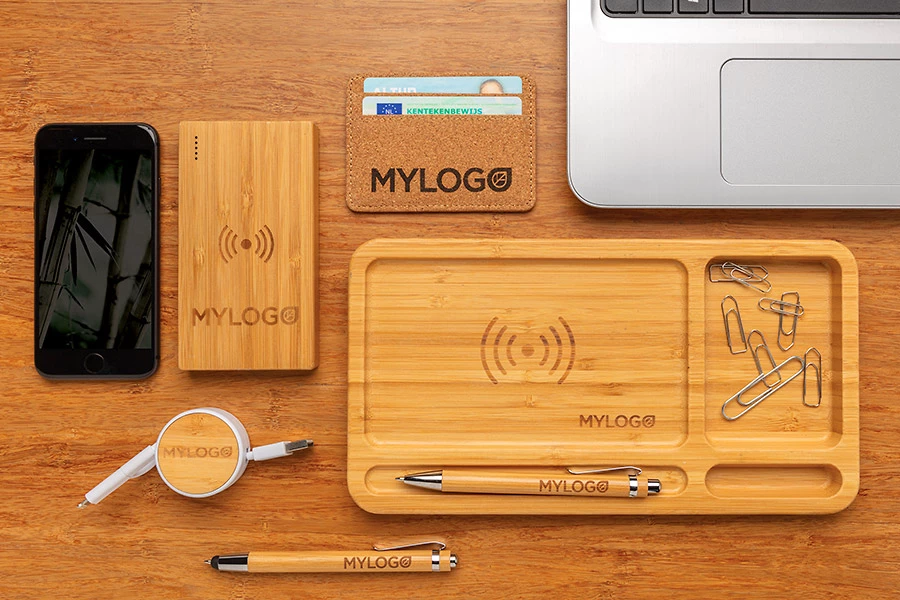 4.
PROMOTIONAL T-SHIRTS

Promotional T-shirts are the most popular, accepted, and encouraged promotional apparel due to their significance in providing momentum in an advertising campaign, political campaign, and culture awareness, thus making them generally approved and accepted by the public with much enthusiasm. Undoubtedly, they offer unlimited visibility and coverage at a cost-effective price.

Promo tees are also popular millennial Christmas gifts and funny gifts for millennials that can be branded with funny or heartwarming designs, associating your brand with positivity when distributed as handouts or attached as bonus items to purchase. Thus, they are good for customer activation, social media engagement, customer retention, and conversion.

A promo t-shirt is a promotional product that's usually branded with a logo, text, picture, or design from your brand, business, or company, elevating your brand power to the public. Promo t-shirts are usually worn constantly and are a good choice for cheap yet effective advertising. It's no wonder that they are referred to as "walking billboards."

They are great for promotional campaigns and as a general branded giveaway at events and exhibitions. Though simple & small, they are practical and versatile, offering great branding possibilities as exclusive, and timeless branded merchandise. They are long-lasting and fashion pleasing, making them the perfect custom promotional item.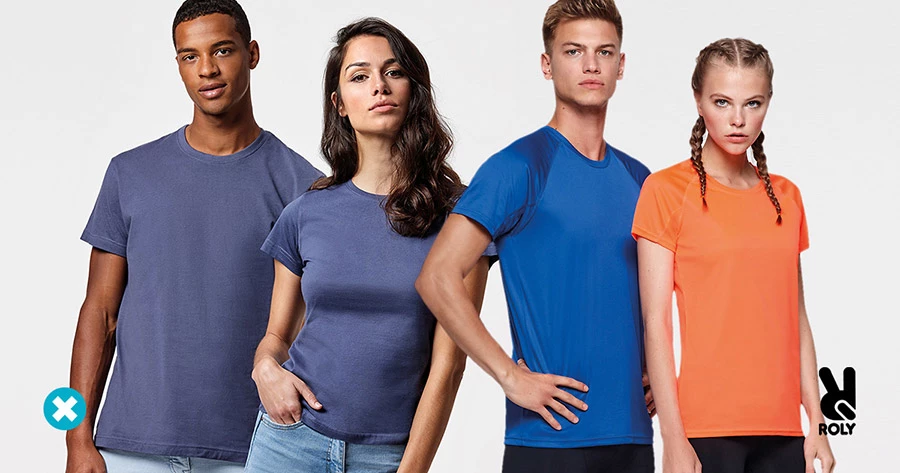 5.
DRINKING BOTTLES

Promo drinking bottles are branded containers used for holding and transporting water, liquids, or other beverages for consumption. The drinking bottle can be made of plastic, glass, metal. Also, it can be eco-friendly as reusable products. They can be customized with a logo or design, giving a personalized and branded feel associated with your brand.

As a promotional product, they are portable, convenient, and can be carried everywhere, from the house to work, outdoors, office, gym, and more. Promotional drinking bottles are a cheap and effective promotional tactic for your brand or business. They offer on-the-go visibility due to their popular use by millennials, making them a good choice for promotional advertising merchandise.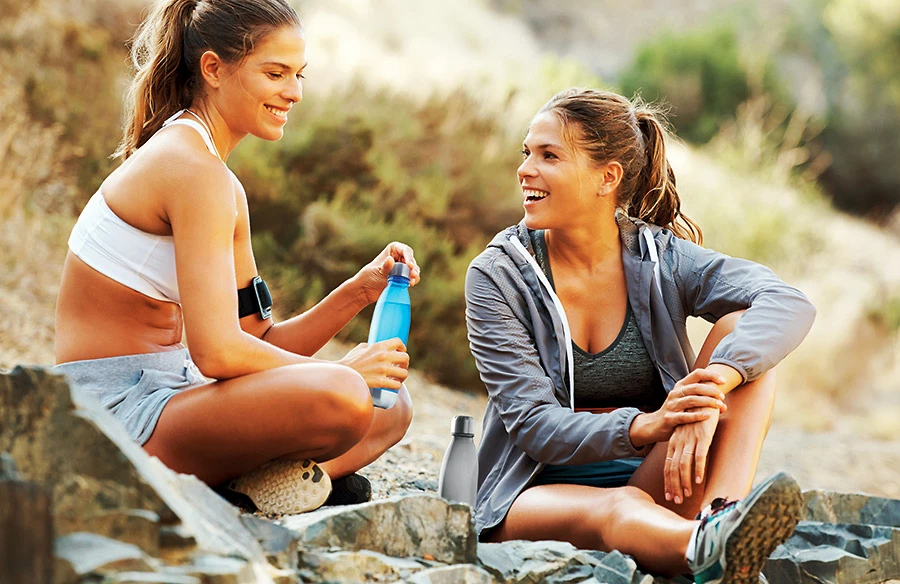 6.
SPORTS BAGS

Promotional sports bags are customized or branded sports bags that highlight your company message and logo. The sports bags come in a variety of sizes, colors shapes, features. It has a wide surface area, from the zippers, pockets, and material which allows versatile printing on the selected areas as you see fit.

They are practical gifts that millennials would appreciate as they are ideal for the gym, sports activities, exercise, recreation, clubs, and outdoor activities. The bags can also serve as great overnight bags, amplifying the visibility they would give you. Sports bags are thoughtful gifts that your clients and customers would surely love and utilize.

Sometimes, they can be used as part of a sports kit combination with sports wears and shoes, providing uniformity and uniqueness to your brand or company. Also, they can display inspirational messages or the company's logo/slogan, which is good for boosting employee's morale, team bonding activities, and encouraging high performance.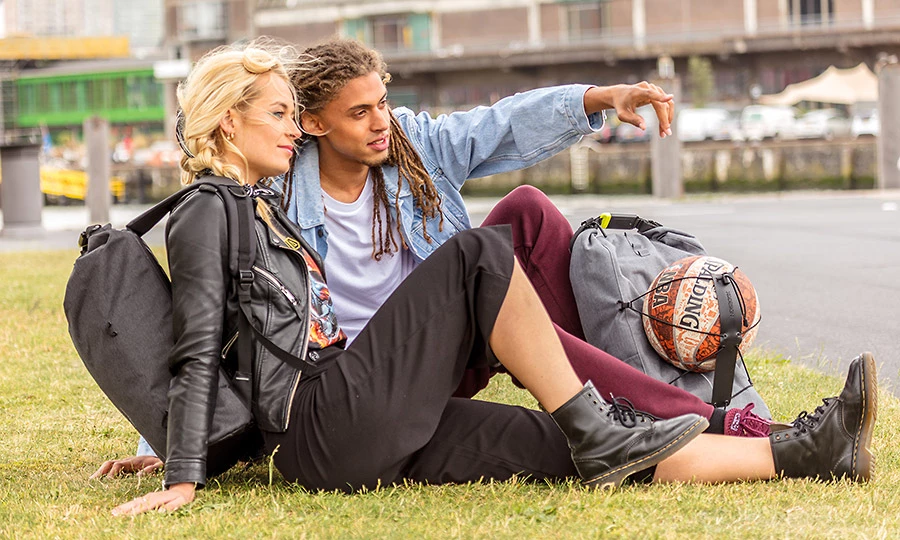 7.
HEADPHONES

Promotional headphones are branded headphones or ear speakers displaying a customized design or your company's logo. Since music is associated with emotions, it can leave a good impression such as positivity and nostalgia amongst the users. Thus, the more frequently it is used, the stronger the sentimental value of the headphone grows.

They are easy to use and portable, making them another on-the-go promo product that's great for brand exposure. Not restricted to watching movies or playing music alone, they are also good for working out, virtual conferencing, in-car conversations, and doing household chores.

Very often, they offer features such as noise-canceling, water resistance, and smart features. This makes them a practical gift for millennials. Headphones, can be a stylish promotional audio accessory gift to your staff, employees, clients, customers, and the general public. They are useful for spreading awareness as they are used and viewed countless times throughout the day, making them an efficient advertising medium.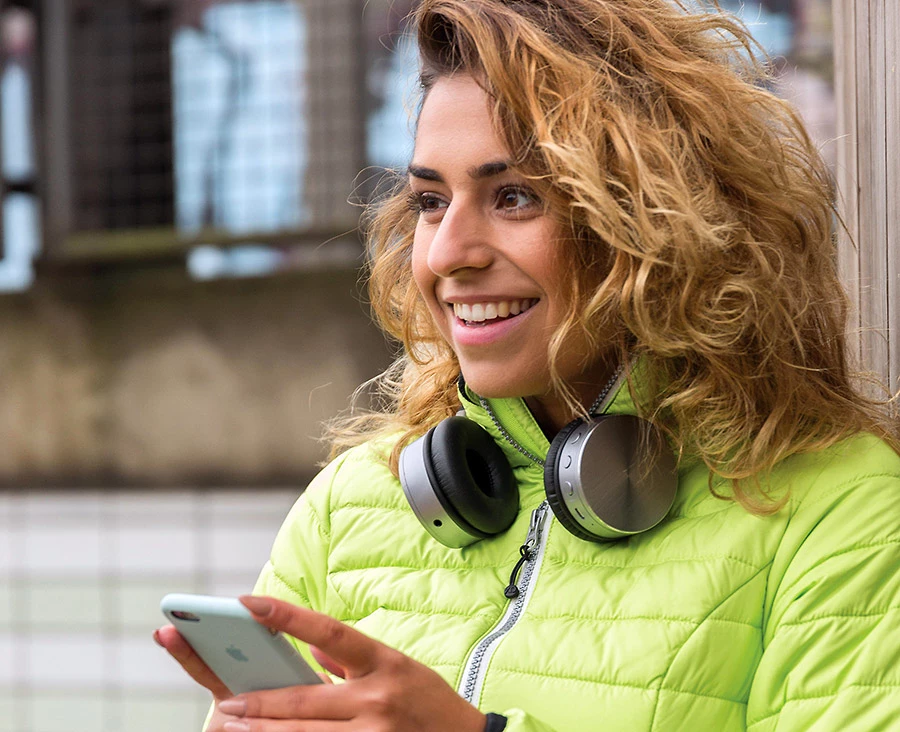 In summary, this article would have shared adequate insight on understanding millennials, what they prefer, and tips on choosing the best promotional items. This would prove very helpful to ensure that your marketing efforts are productive and that your promotional gifts are much appreciated to generate the conversions and results you want for your brand, business, or company.