Create unique shopping bags that will represent your brand in an original and special way. There is a wide selection of different materials available to you, so you can choose the one that will have the best impact on your brand - as well as the environment.
Shopping bags are also an extremely useful business gift. According to research, most useful gifts are kept by the gift recipients for themselves. Shopping bags are a great business gift also because of the extremely large area on which you can place your message and logo and thus stand out from the crowd.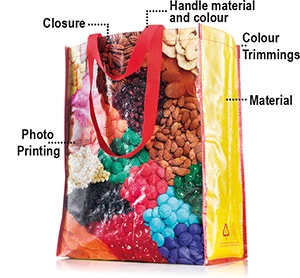 Recycled PET, also known as RPET, is the most commonly recycled plastic in the world. The use of recycled PET revitalizes an already used product and thus further contributes to maintaining the ecological balance.
Because these are reusable bags, they help to reduce environmental pollution. The following information should not be overlooked: "According to a PPAI survey, 40% of people who receive an environmentally friendly gift improve their opinion of the brand they have given."
Materials:



PET with lamination I PP with lamination I Non-woven material I Non-woven material with lamination
The most commonly sold shopping bags: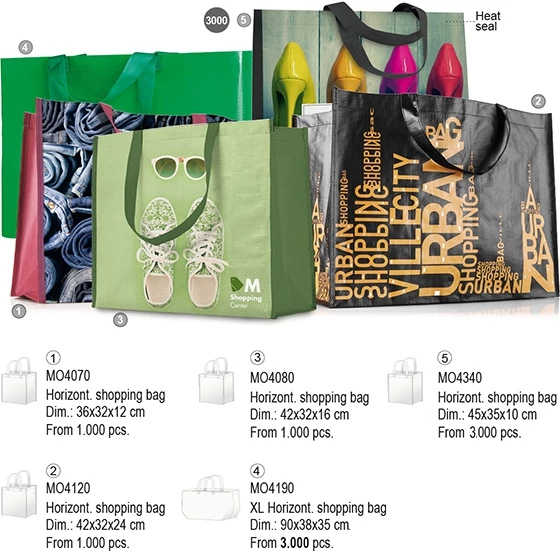 To receive a quote with pricing, please send us an inquiry with as much details as you can. You can easily request a quote by pressing on the blue "QUOTATION / BRANDING" button.