Falsifying the environmental friendliness of products, better known as "greenwashing" is an unethical practice that is generally frowned upon by people, yet it is still very much present in today's world. It is a deceptive marketing practice where companies deliberately give false or exaggerated environmentally friendly information about their products in order to win consumer sympathy and increase sales among environmentally conscious customers.
Unfortunately, this type of behaviour has become commonplace for many brands that want to improve their reputation and gain more customers. Instead of genuinely improving their environmental practices, these companies use advertising gimmicks to portray their products as more environmentally friendly than they really are.
As consumers, we can contribute to a more sustainable world through our purchasing decisions by choosing truly environmentally friendly products and by avoiding companies that use greenwashing, we can encourage companies to adopt more sustainable practices and thus add our share to the preservation of the planet.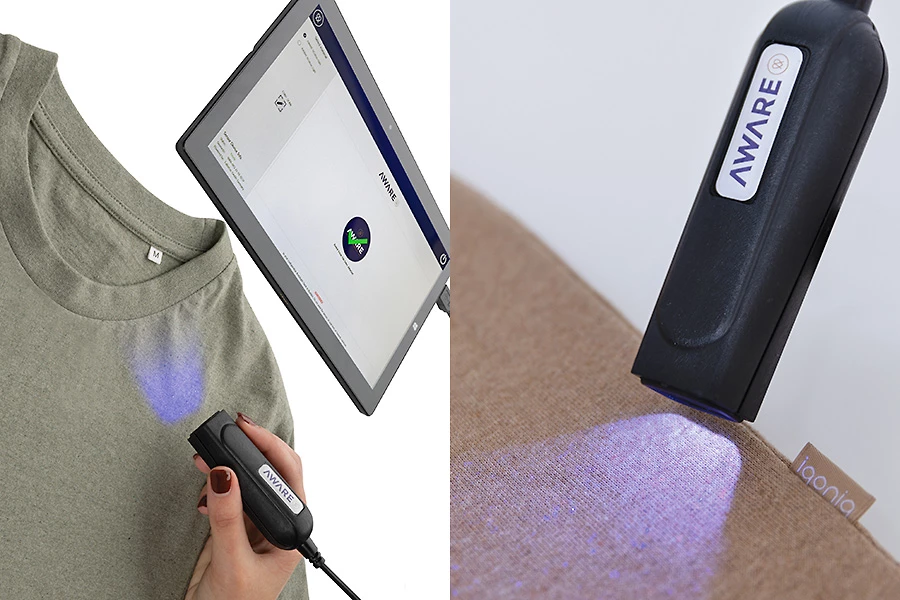 What IQONIQ revolutionises
We all want to be able to enjoy wonderful products that do not harm our planet, but unfortunately the reality is often different from what we want. The products we use often have a negative impact on the environment, causing damage to the nature that surrounds us.
However, this does not have to be the case, as we can make some changes and reduce our impact on the environment. This is why Iqoniq has launched a collection of low-impact clothing made from 100% cotton, with 50% organic cotton and 50% recycled materials.
Rather than labelling their products as sustainable, green or environmentally friendly, Iqoniq wants to be transparent about the production of their collection and rather than using such labels, they offer hard facts.
All products in the IQONIQ collection are equipped with Aware™ Virtual ID technology, which provides a digital passport with all relevant information about the product and the materials used, and the data is controlled by blockchain technology.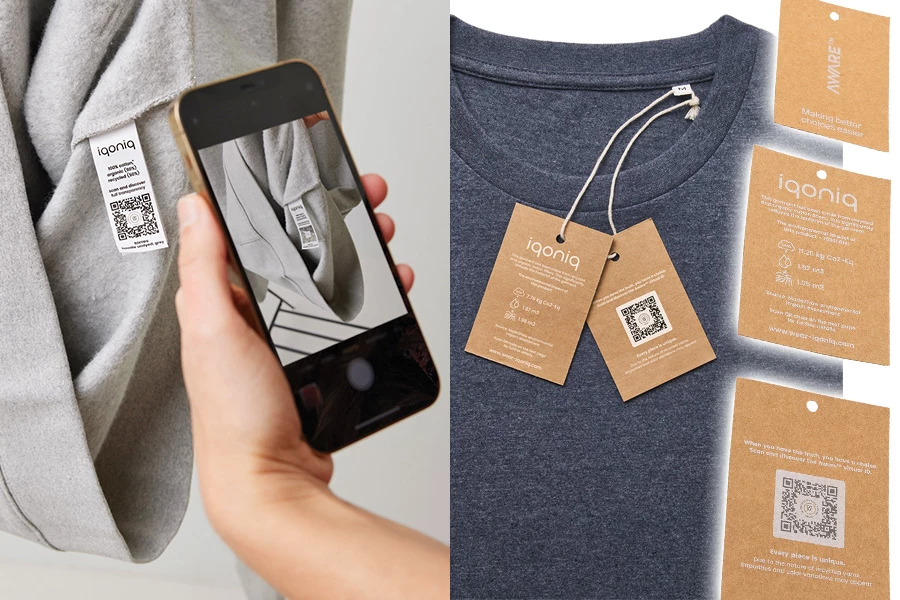 How IQONIQ products are made
The recycled cotton used in IQONIQ products is made from the post-consumer waste collected from various fabrics and factories, which in the past has been discarded in an uncontrolled and unsustainable way. The waste is manually cleaned of extraneous materials, yet some impurities may still remain.
These impurities improve the nature of the recycled product and should be seen as an advantage rather than a defect. The final shade of the recycled cotton fabric depends on the colours of the waste, which adds to the charm of this kind of products.
As the fibres produced from recycled cotton waste are too short and not strong enough, they are blended with high quality organic cotton fibres. This increases the strength of the yarn and ensures a better fabric quality. That is why IQONIQ products are composed of 50% recycled cotton and 50% organic cotton.
The mix of recycled and organic material allows the use of textile waste that would otherwise end up in landfills. At the same time, we are preserving natural resources by leaving more space to grow other crops, such as organic cotton.
The raw materials used in IQONIQ products are certified:
Recycled cotton is certified to the Global Recycled Standard, certified by Control Union 116221.
Organic cotton is certified to the Organic Content Standard, certified by Control Union 116221.
Colours are an extremely important factor in the textile industry. Iqoniq products are available in a wide range of three types of attractive colours: undyed Heather, dyed colours and seasonal colours. For the Heather colours, the dyeing process has been eliminated as recycled cotton in the existing colour is blended with untreated organic cotton, creating a beautiful Heather mélange effect.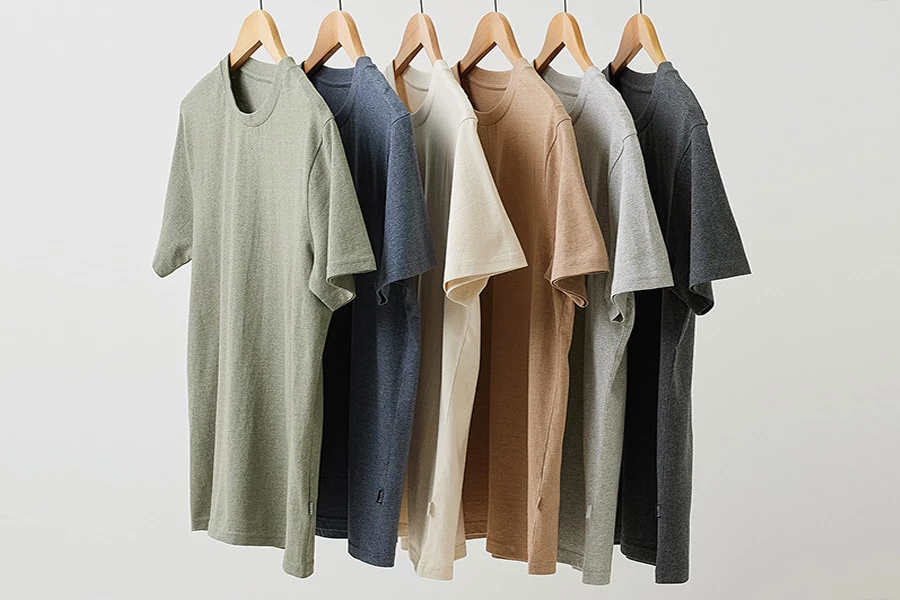 The use of recycled cotton in itself saves valuable resources, but the savings are even greater for undyed materials. Dyed colours are perfect basics - for every day, anywhere. And seasonal colours are on-trend colours, eye-catching colours that instantly grab attention. Check out the wide range of Iqoniq colours.

Discover the world of IQONIQ - clothes for every day
Overall, IQONIQ hopes to be a pioneer in reducing the fashion industry's environmental impact by providing transparency and hard facts about its products, using sustainable materials and processes, and inspiring consumers to make informed choices. The following items are offered in the initial selection:
A recycled cotton T-shirt with a casual and comfortable cut, is an essential everyday garment for everyone. This garment is suitable for wearing all year round.
It has a round neckline, short sleeves and 1x1 straight rib on the collar, giving it an extra touch of elegance. A nice finishing detail is the small Iqoniq label sewn in side seam.
The T-shirt is made of 100% cotton, 50% recycled and 50% organic, with a density of 180 g/m². Without mixing with plastics such as polyester, it can be easily recycled into new cotton products after use.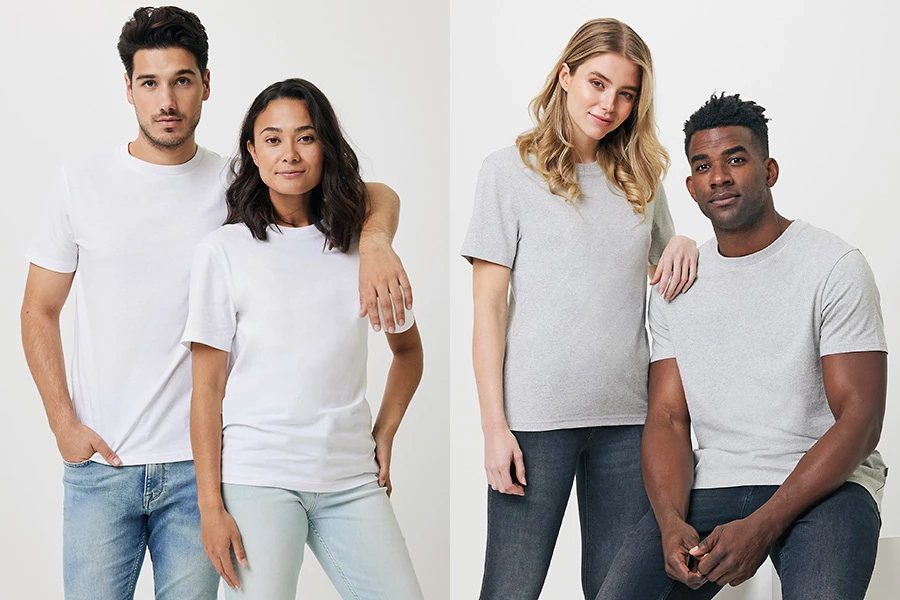 This unisex polo shirt in Pique cotton is the perfect choice for every occasion and season. The casual cut makes this polo shirt a favourite for corporate events and promotional occasions. It is also a versatile garment, as it can be worn both casually and dressed up, depending on how it is combined.
The polo shirt has a front neckline with two buttons in matching colours, 1x1 straight ribbing on the collar and sleeve edges and a small Iqoniq label on the side seam, which shows off as a nice finishing detail.
The material composition is 100% cotton, 50% recycled and 50% organic, in 220 g/m². As it is not mixed with plastic, it can be recycled into new cotton products after its lifetime.
The comfortable material and flexible cut make this polo shirt perfectly suited for anyone looking for a quality and sustainable garment.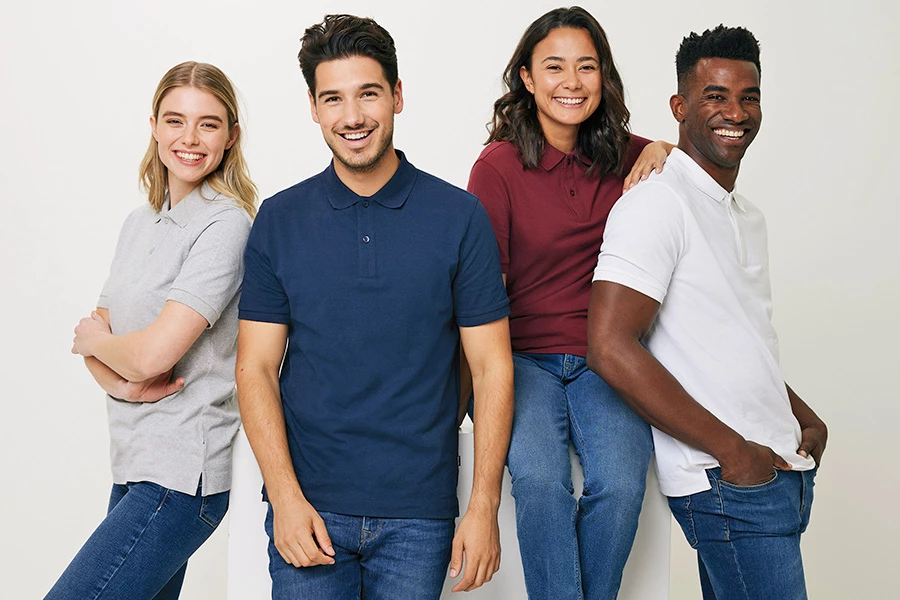 A hooded or unhooded sweater is an essential part of any wardrobe, providing a cosy feeling of comfort.
The relaxed cut with dropped shoulders and wide long sleeves allows you to relax perfectly. The double-layer jumper has 2x2 ribs on the hem and cuffs, giving it a unique look. The trims in matching colours and the small Iqoniq label in the side seam provide nice finishing details.
Composed of 100% cotton, 50% recycled and 50% organic, in 340 g/m², without mixing with plastics, it can be recycled and reused in cotton products after use.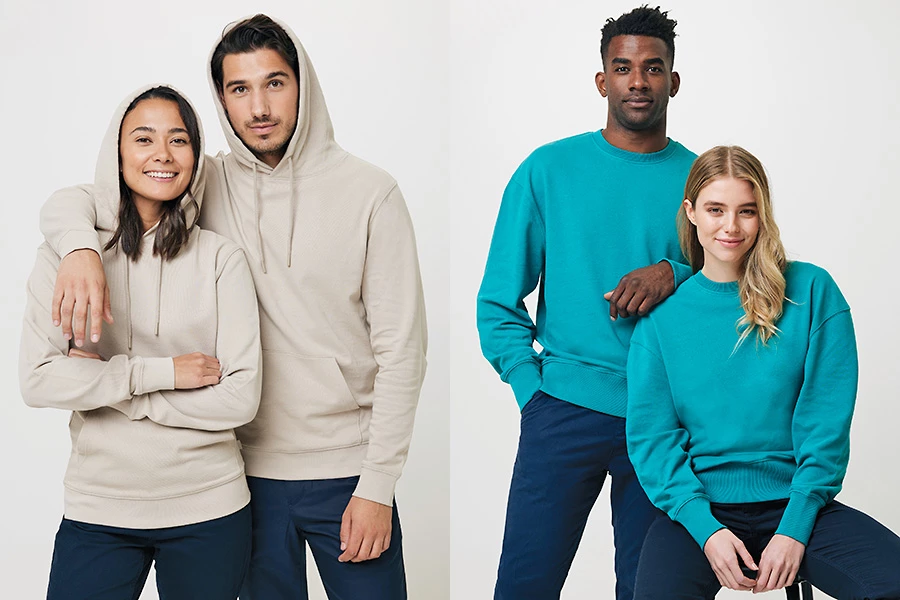 Unisex cotton tracksuits are perfect for a cosy and comfortable wear. This jogger has a regular fit with an elasticated waistband with 1x1 flat rib. The interior is soft brushed fleece to provide extra comfort.
The drawstring, eyelet and cord are in same colour as the fabric and the small Iqoniq label in the side seam is a nice finishing detail.
The composition is 100% cotton, 50% recycled and 50% organic, in 340 g/m². Like all IQONIQ products, the tracksuit is plastic-free, so it can be recycled into new cotton products at the end of its life.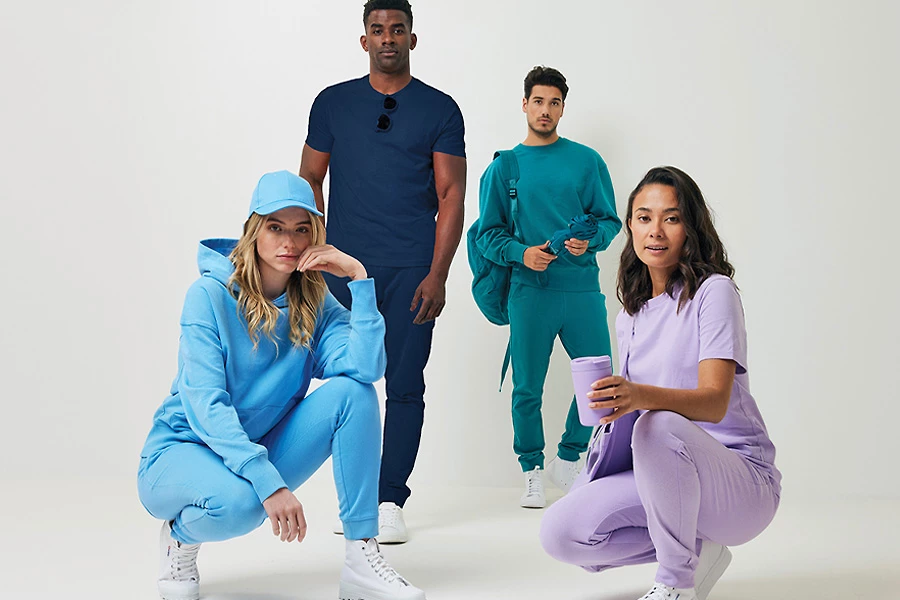 Habeco Promotional Gifts is a proud distributor of the IQONIQ brand and offers you comprehensive support in information and shopping. We can print or embroider on all products according to your graphic design. If your company doesn't have its own graphic template yet, no problem - our design department will be happy to help you create one.
Each IQONIQ product comes with a unique QR code that will give you access to a dedicated digital product passport, and 2% of the proceeds from each product sold will be donated to Water.org.
Nobody wants to wear something that harms the environment
Who wants to wear clothes that harm our planet? Surely no one wants to feel guilty when they put on their favourite pair of jeans or sweater. But, although we may not realise it, every purchase we make has an impact on the environment. So, it's time to take responsibility and choose products that guarantee a sustainable future.
The fashion industry is the second most polluting industry in the world. This sector has a huge impact on the environment and contributes to the negative impact on the planet through its production processes and distribution.
There are many ways in which fashion can become more environmentally friendly. Many companies are already using natural and sustainable materials, reusing and recycling clothes, and carrying out ethical production. And consumers can contribute to more sustainable fashion by choosing clothes made from natural materials and by supporting companies that strive to operate in an environmentally friendly way.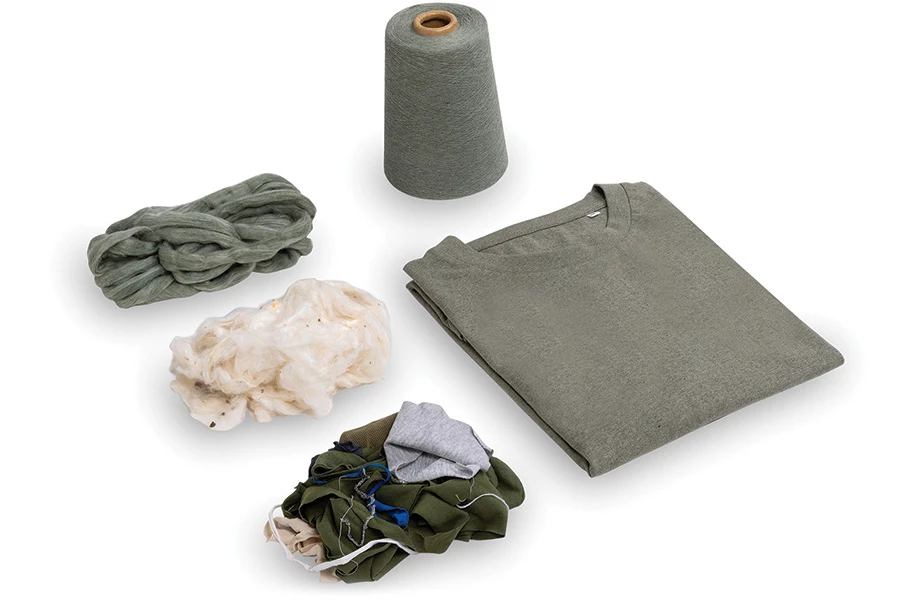 Making the textile industry more sustainable is a long process, but by consumers and producers working together, we can influence positive change in the industry and maintain a healthy and sustainable planet for future generations.
Iqoniq's mission is to inspire the entire garment industry to become more transparent in reducing its environmental impact. And to motivate consumers to make informed choices about the clothes they wear and to be aware of their impact on the environment.