"Seasonal promotional products are a great investment; they can boost a company's publicity and profits."
Almost everyone looks forward to the summer every year. It is associated with the feelings of the holiday, unwinding, and having fun. Summer is usually full of events, and activities, creating excellent opportunities to activate your promotional campaigns, such as your promo items, to boost brand exposure and sales.
Are you interested in learning more about why you should utilize these seasonal branded items as business gifts and tips on choosing the best summer promotional items as a good investment? Then, read on to learn more about "Summer Promotional Items; Ideas to warm up your Summer Sales" written in the article below:
How important summertime can be for a company.
How to use summer promotional items to promote your brand.
Best 7 selection of summer products to increase sales in your company.

How important summertime can be for a company.
The summertime has always been a popular season, not just for individuals but for brands, businesses, and companies. Summertime is the summer period, after spring and before autumn. It is the warmest season of the year and is associated with a feeling of vacation, traveling, bliss, fun, and happiness. Hence, it creates perfect opportunities for holiday-themed marketing and seasonal marketing.
Summertime is important for companies to apply seasonal marketing; that is, running campaigns or promotions at a certain time of the year or season. Companies can create season-themed branded items to meet their customers' or clients' seasonal needs while achieving advertising and branding goals. Also, summer promo items are good for giveaways or branded products during the summertime at large events and gatherings such as exhibitions, trade fairs, summer shows, etc.
Almost everyone who receives or purchases your summer promotional products won't discard them and would use them or gift them to another, creating more and subsequent brand visibility. Therefore, creating promotional products that appeal to their taste and meet their needs is a rewarding strategy. Furthermore, you can try a different approach by sharing the products as corporate gifts, making your clients, customers, or business partners pleasantly surprised.

How to use summer promotional items to promote your brand.
The benefits you enjoy from using the best summer promotional items to promote your brand are motivating. Summertime creates a seasonal excitement as the seasons' transit, creating hype around summer products. You can take advantage of this by sharing these products as promotional gifts or selling them as branded merchandise in shops, stores, and malls. To take it further, you can establish them as an exclusive and limited edition or plus to a company's product, thus creating scarcity that would kickstart social media conversations and increase sales.
Furthermore, summer promotional products are great corporate gifts, nurturing relationships between the company and clients, business partners, and employees. These gifts are a reflection of your company, not only sharing your brand message but expressing your company's values and culture. This reassures them that you respect and appreciate them, sharing the message that they should utilize the gifts, thereby establishing trust and boosting brand loyalty.
Most of the cool summer promotional items are handy and are usually integrated into the daily lives of your recipients. This is great for on-the-go mobility as people transit from one place to another, increasing brand visibility, and brand awareness, especially in targeted locations or areas, where there is little or no awareness. Also, you can draw attention, increasing traffic to attract new leads and convert them to customers as the gift encourages them to create product perception and purchase intent.

Best 7 summer products to increase sales in your company.
Summer items are good for branding, establishing their potential as effective yet cheap summer promotional items. These summer items can be branded with your company's logo, message, design, image, or color. They are usually suitable for promotions, but it is preferable to go for the best summer promotional items with guaranteed success as a cost-effective strategy to save time and money for your company.
If you are working with a limited budget, narrowing down your summer promotional products to the best selection is a good move because the higher the popularity, the higher the acceptance rate, the wider the potential reach, and the more successful the promotional tactic.
Below are the best 7 selections of summer products, built around the audience's popular appeal and the sentiments of the summer season:

Promotional T-shirts.
Generally, T-shirts have a large surface to their large surface area, suitable for branding with your company's logo or design, earning them the name; "walking billboards." Promotional summer T-shirts are useful and likable gifts that would significantly expand your company's visibility. Usually, there are no restrictions on the models, sizes, color of T-shirts, and printing location. Thus, they can be worn by anyone, of different ages and gender, with only a minor difference in body size. Check out this very affordable offer of t-shirts with prints.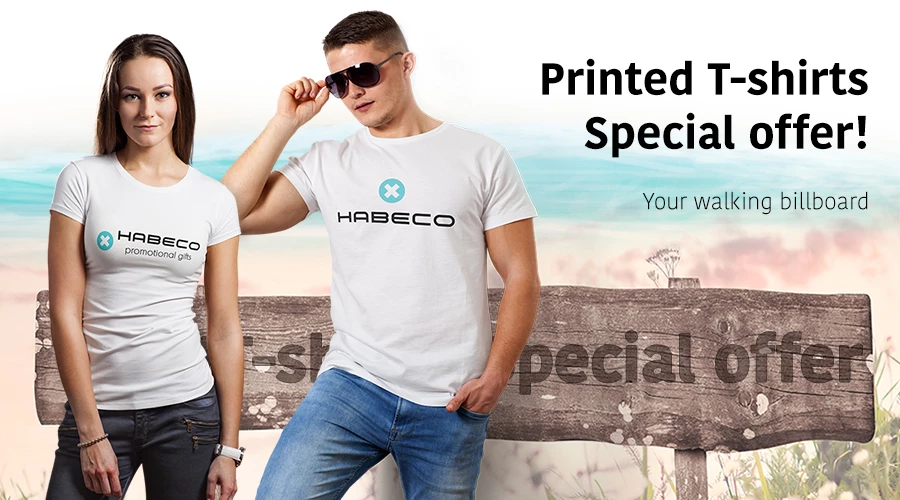 Promotional Shopping Bags.
Shopping fever is common during the summer. Therefore, a good way to take advantage of this than by providing promotional shopping bags as valuable yet cheap summer promotional items for your customers. Nowadays, we have these shopping bags in eco-friendly options, such as the printed cotton bags, passing the message that you care about the environment and sustainability. Furthermore, it has a large surface area, suitable for creative branding with either screen printing technique for larger dimensions or digital transfer for enhanced color quality. Our suggestion of printed promotional bags.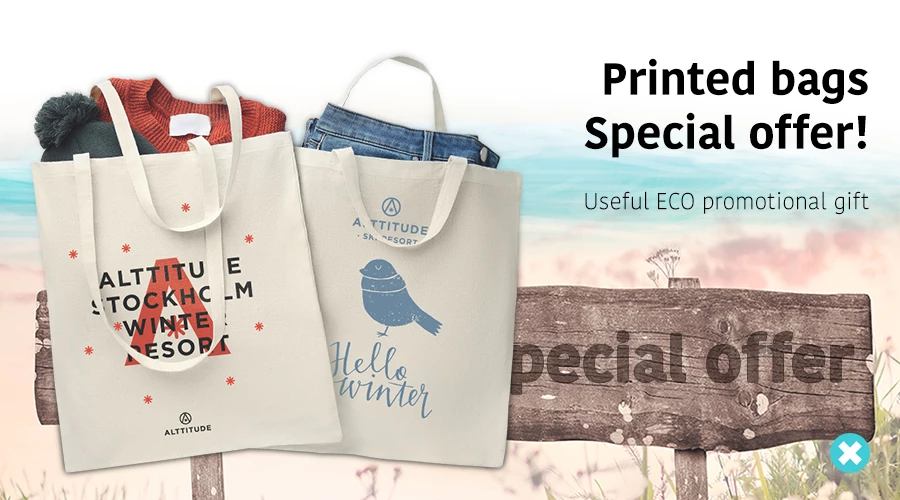 Promotional Sunglasses.
Sunglasses are great for protection from harmful UV rays on sunny days, a common occurrence during summer. Also, they are great for a beach day as people bask in the sunlight in their holiday spirit and are prized as a well-loved fashion accessory. Therefore, your company can share these cool promotional summer items for public giveaways or summer marketing because they are popular, likable, and appeal to all gender and ages. Also, choose more sustainable options such as the classic and stylish Macusa sunglasses, made with RPET frame and equipped with UV400 protection.

Promotional Paper Cards.
House games and garden games are popular in the summer as people come together to hang out, have fun and soak in the sun. Thus, the promotional paper cards are unconventional and cheap summer promotional items that can work for you. A recommended eco-friendly option is the Aruba 2 Decks recycled paper cards, set in a kraft box, that would subtly yet successfully share your brand message and actions towards the earth.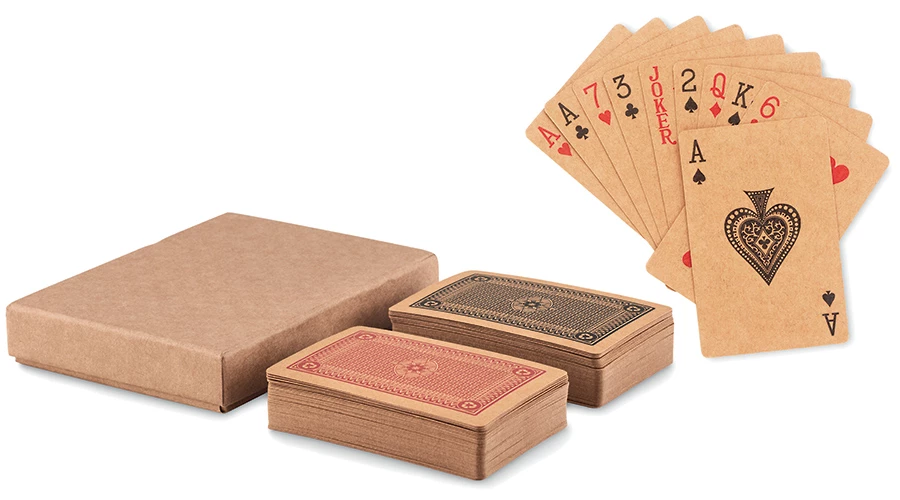 Promotional Speakers.
Speakers are very popular as people attend various social events both inside and outside the house. Hence, investing in promotional speakers is recommended, especially promotional speakers made from sustainable materials such as bamboo. A recommended choice would be bamboo wireless speakers, equipped with 3W speakers, an inbuilt 300mAh battery, and integrated ambient light. These promotional speakers are good business gifts and cool summer promotional items that your recipients would appreciate because of their great value.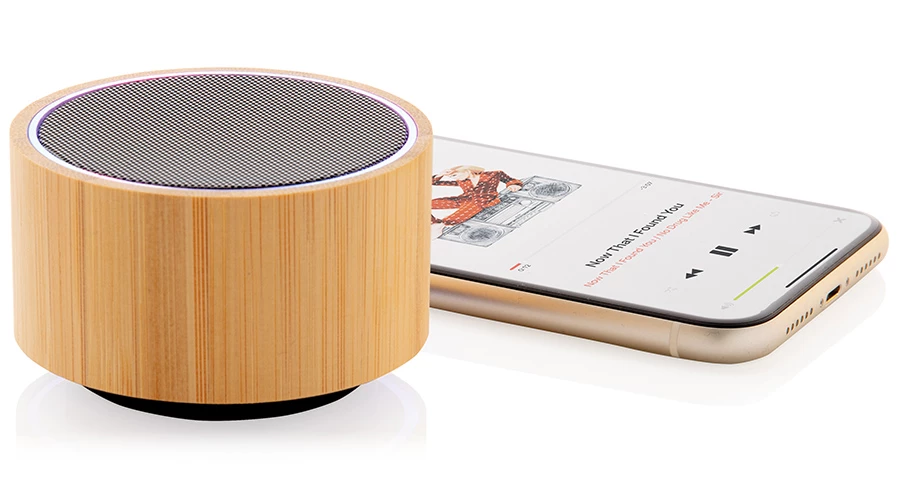 Promotional Water Bottles.
Water bottles are great summer promotional gifts that appeal to diverse recipients. They are great business gifts, suitable for on-the-go visibility as your recipients carry them wherever they go, from offices to the beach, house, hotels, parties, concerts, and more. To boost your brand image, go for more quality and eco-friendly products. A good recommendation is the "Impact stainless steel double wall vacuum bottles" made of durable stainless steel, with a creative aesthetic design that would keep your recipient's drinks fresh for all-day hydration. Also, it BPA free, making it sustainable and having minimal impact on the environment by reducing plastic pollution and improving water sustainability. More about Impact bottle.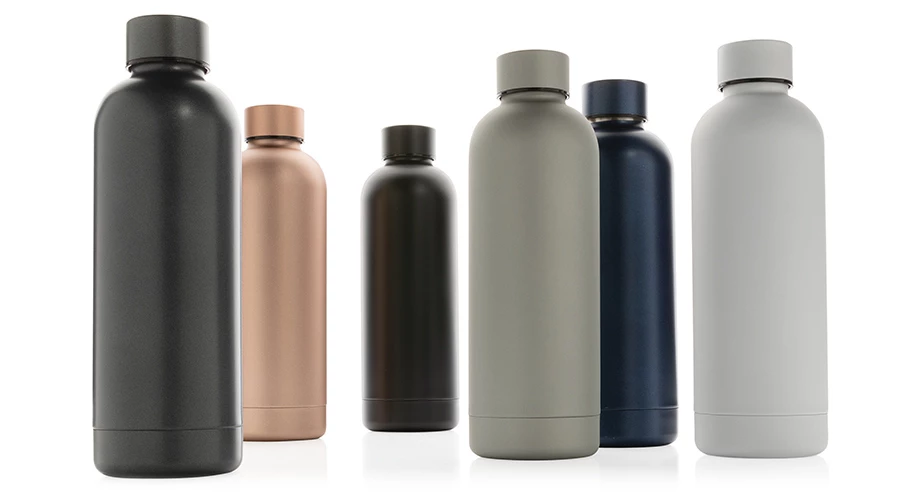 Promotional Towels
Towels are valuable summer promotional gifts, popular for beach days and camping, especially during tourists' peak season in the summer. Go for more eco-friendly towels, such as the UKIYO YUMIKO HAMMAN AWARE promotional towel, made from sustainable materials such as recycled cotton and OEKO-TEX-certified cotton that makes the towels soft, silky, convenient to carry, and highly absorbent. More about UKIYO promotional towel.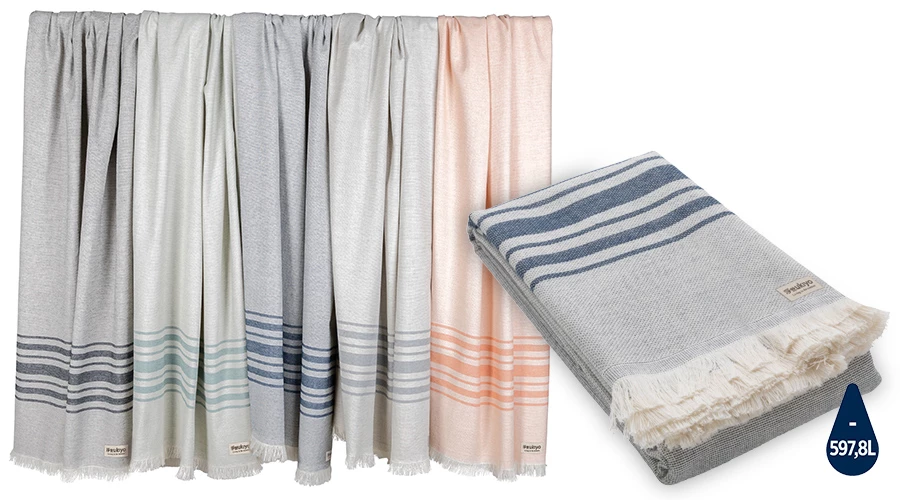 Also, the products can be verified through AWARE and blockchain technology to justify your sustainability claims and make your company avoid greenwashing.

In summary, this article would have shared insights on why summer promotional items are a huge hit as a seasonal promotional product. Also, you would have learned more about the best summer promotional gifts that can be sure to make your promotional campaign successful, increasing sales for your brand, business, or company.