Promotional gifts play an important role in establishing and strengthening relationships with your business partners. If you are looking for original gifts for those who often travel by car or are car enthusiasts, then this article is for you.
Driving a car can be an enjoyable experience when there are accessories to make life easier and more enjoyable. Promotional items related to cars, driving and travel are the perfect choice for your business partners, colleagues or customers.
Why use car-related business gifts?

Promotional gifts for drivers and car enthusiasts can improve your marketing strategy in many ways. Firstly, such gifts can have a strong impact on brand awareness among customers and potential customers. If a company gives a car-related gift, such as a car key ring or a document bag, this will encourage customers to remember the company every time they use the gift.
Secondly, car-related promotional gifts can attract attention at a trade fair or similar promotional event. If a company gives a gift at a trade fair, such as a car phone holder or a tablet stand in the car, this will attract the attention of visitors and increase brand awareness.
Thirdly, this type of promotional gift can encourage customer loyalty. When a company gives its customers a gift that will make their driving or travelling easier, such as a car phone charger or a first aid bag for the car, customers will be more inclined to favour the company and will be more likely to return to them for a purchase.
All these benefits can help to improve a company's marketing strategy and increase brand awareness among existing customers and potential customers.
However, when choosing car-related corporate gifts, it is important to consider the target group of the company and the occasion for which the gift is being chosen. This ensures that the gift will be well received and have the desired impact on the recipient.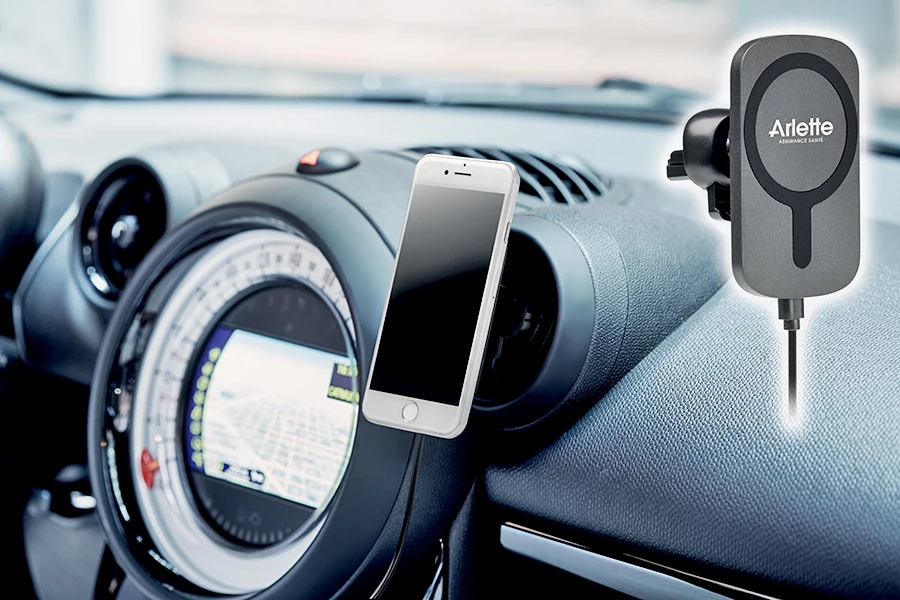 What do you need to look out for when choosing car-related promotional items?

Promotional gifts are a great choice for car enthusiasts and those who spend a lot of time on the road. If you want to choose quality car-related corporate gifts, consider the following guidelines:
Check whether the recipient is in your target group, enthusiastic about cars, and what accessories they would use. You can focus on practical driving accessories or choose gifts that express a passion for cars, such as model cars or t-shirts with car motifs.
Make sure the gifts are high quality and durable. Choose products that are functional, made of quality materials and well designed. This will show that you invest in quality and care about the wellbeing of the recipient.
Consider personalising your gift to make it even more special. You can add a company logo or the recipient's name to make the gift more personal and tailored to them. Personalisation will add value to the gift and create a positive impression.
Choose gifts that will be genuinely useful to the recipient. Think of things that will make driving or travelling easier, such as a travel first aid kit, electronic car aids or comfortable armchairs. Gifts that have practical value will be appreciated and used often.
Pay attention to the aesthetic appearance of the gift. Choose products that are visually appealing and well designed. Beautiful shapes, colours and materials will add value to the gift and help the recipient to respond positively.
Consider the occasion for which the gift is being chosen. For example, if it is a birthday or anniversary celebration, you may choose more personalised gifts such as car accessories engraved with the name and date. Tailor the gift to the occasion to show thoughtfulness and care.
Car-related promotional products are a great way to improve customer relations. They show care and attention to customers and strengthen the bond between business partners and the company or brand.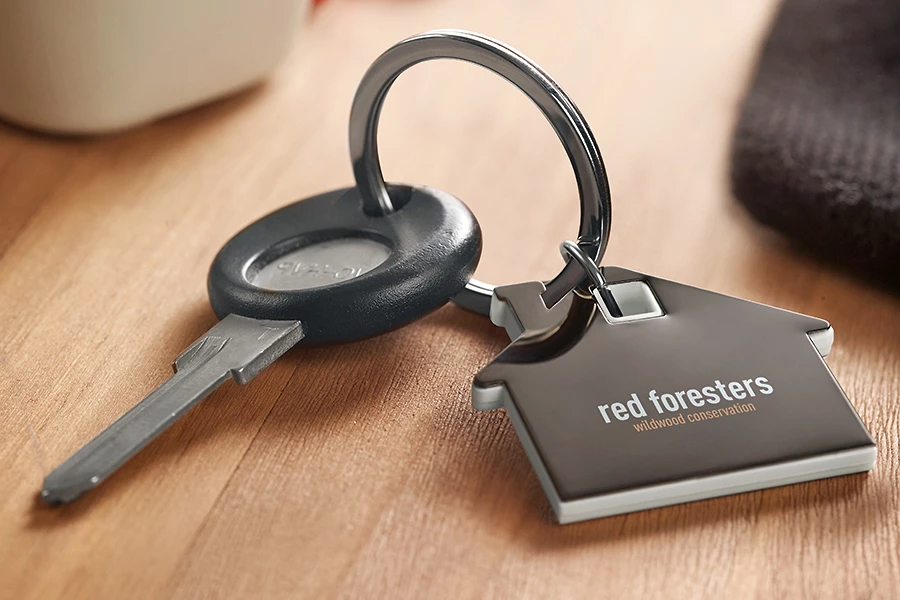 Top 7 car-related promotional products

Car-related promotional gifts are a great way to surprise car enthusiasts and promote your business at the same time. We've put together a list of seven great car-related corporate gifts that are sure to delight your recipients:
Elegant and practical keyring is the ideal promotional gift that companies in the automotive industry like to choose. This popular promotional product combines aesthetics and utility and is a great way to promote your brand or company. More than just a normal item, the keyring is an everyday accessory for drivers.
The practical document storage case is designed for car enthusiasts who want to keep their important driving documents organised and close at hand. This functional pouch is the ideal gift, allowing you to store your driving licence, traffic licences, insurance policies and other important documents you need while driving.
The car phone holder allows you to easily and safely place your phone in the car. It is suitable for using navigation systems, hands-free telephony or listening to music while driving. It is a practical accessory for anyone who wants to keep their phone within easy reach while driving.
The car phone charger allows you to charge your phone quickly and efficiently while driving. It is an indispensable accessory for car enthusiasts, ensuring that their phones are always charged and ready to use, even during long journeys.
Car fragrances or car air freshener are a simple, affordable but effective promotional gift that will keep drivers smelling good while driving. There are many different fragrances on the market that can be chosen according to the personal taste of the recipient, from fresh floral to oriental and woody scents, while at the same time a logo or advertising message can be displayed prominently on the surface of the item.
The car first aid kit is a practical gift for motorists to ensure their safety and well-being during their travels. It usually contains basic first aid items for the road, such as plasters, sterile gauze, bandages and disinfectant.
A car safety kit includes a variety of in-car and on-road safety accessories such as a safety triangle, a safety vest, a first aid kit and a portable battery. It is a practical gift for anyone who is on the road a lot, as it allows them to be prepared for any emergency on the road.
Choosing the right car promotional gift depends on your objectives, target group and the occasion. It is important to take into account the personal preferences of the recipient and to ensure that the gift offers practical value and quality. This will ensure the recipient's satisfaction and enthusiasm and create a memorable experience.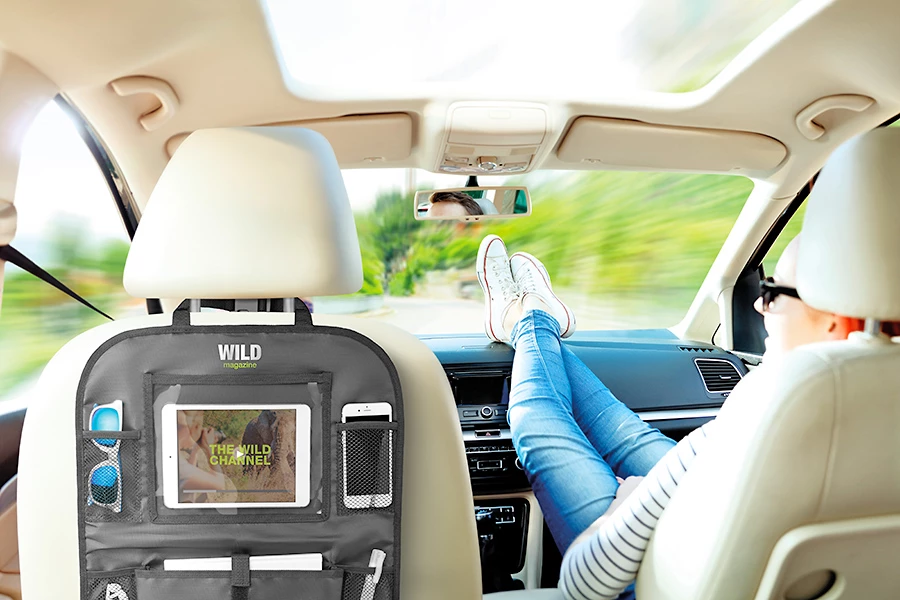 Who are car-related promotional gifts suitable for?

Car-related corporate gifts are suitable for companies and organisations in the automotive industry, as well as for others who are in any way connected to the automotive theme. To give a few prominent examples:
Car dealerships can use car-related corporate gifts as promotional products to give to customers when they buy a car.
Car repair shops usually use car promotional gifts as a gesture of appreciation to customers for choosing their dealership.
Car insurance companies use such corporate gifts as part of a marketing campaign or as an additional benefit for customers.
Car rental agencies (rent a car) may use car-related promotional products as part of a promotion or as an additional gift for their customers.
Car clubs and associations can use corporate giveaways as prizes at events, competitions or as gifts for members.
Car-related corporate gifts are a great way to strengthen customer relationships, promote your company or organisation, and as a gesture of appreciation and reward for customers and members.
Regardless of the type of company in the automotive industry, the use of these corporate gifts contributes to successful promotion and increased customer satisfaction, while enhancing the company's reputation in the industry.
In fact, promotional products are key to building relationships with your customers, partners and employees. In the automotive industry, it's especially important to stand out with imaginative and useful gifts that keep your name in the minds of your recipients.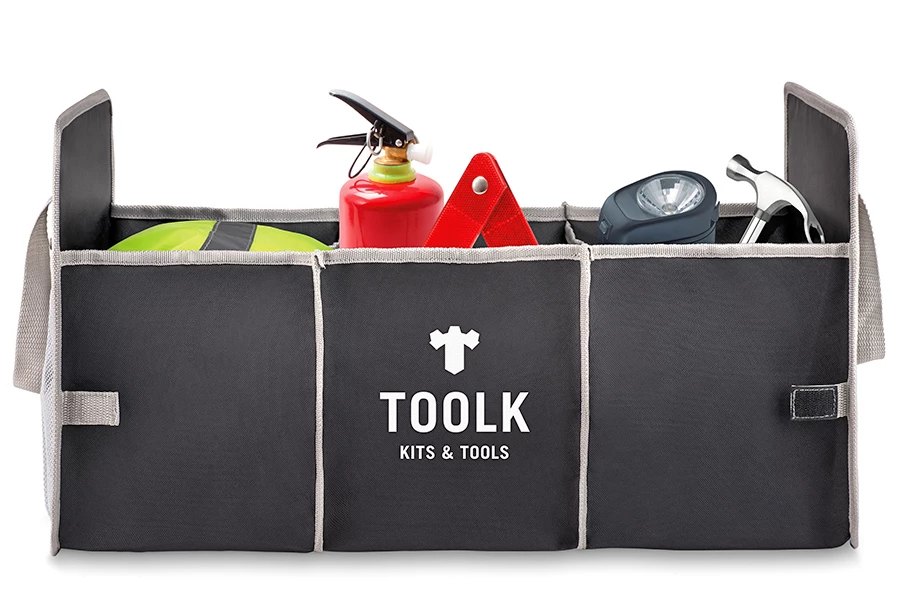 Car-related corporate gifts help promote your business?

Car-related corporate gifts are more than simple items. They are a gesture of attention that shows you value your customers, partners and employees and support them in their automotive life. They also allow you to promote your company, build brand awareness and establish long-term relationships with your business contacts.
Did you know that more than 80% of people who receive a corporate gift remember the company that gave it to them?
In conclusion, corporate gifts related to cars, driving and travel are a great way to build and maintain good business relationships. Gifts like these show appreciation and gratitude, and show that we are attentive to the needs and interests of our business partners.
So, next time you're looking for the perfect promotional item, don't forget about the possibilities offered by the world of cars and travel!