The meaning of life is lying on the beach… what do I need with me?
Have you been to the sea this year? If yes, when do you go next? But if you haven't been to the sea this year, you're definitely counting down the days to your long-awaited vacation, aren't you?
Although many of us definitely like to spend our holidays actively, each of us needs a day of complete relaxation on the beach, without any worries, with an interesting book in one hand and a refreshing drink in the other! To make the day on the beach as relaxing as possible, we present you a list of essential things for the beach, without them a day on the beach will not be perfect!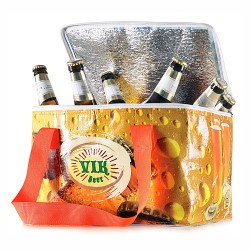 1. Cooler bag: If we go to the beach for a whole day, we will definitely be thirsty and hungry. And what could be better than an ice-cold drink from a cooler bag!
2. Bluetooth speaker: Connect it to your phone and find the perfect summer playlist!
3. Folding lounger: Lying on the ground or just on a thin towel is so uncomfortable, and the practical and light folding lounger allows you to completely relax!
4. Sunscreen: Make sure you don't get burned! Sunscreen lotion with sun protection is indispensable in a beach bag.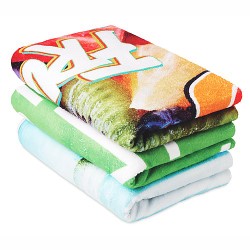 5. Towels: Even if you are not an avid swimmer, take a towel with you, as spraying salty sea water on the beach is definitely not to be missed.
6. Phone charger: Keep your phone charger or powerbank with you just in case your mobile phone battery runs out.
7. Inflatable ball: Inflatable ball is always the right idea - it doesn't take up much space, but it brings a lot of fun, both among young and slightly older holidaymakers!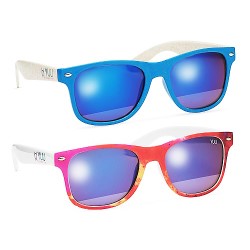 8. Sunglasses: Protect your precious eyes from the scorching summer sun. Sunglasses should always and everywhere be part of your "outfit"!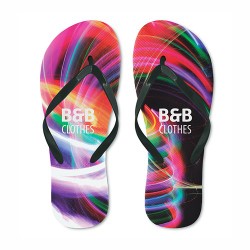 9. Book: Leave social media aside and pick up an interesting book that will take you to a magical distant world.
10. Flip-flops: The only suitable footwear for the beach are colorful summer flip-flops! They can get wet, dry quickly, are easy to put on and comfortable, just what else would you want?

How can summer products help you with promotion?
While you enjoy the sea, the promotion of your brand can run smoothly, even without your help! So you know how?
Indispensable beach products from our list can also be an excellent promotional gift that will spread the word about your company even in the summer, when you are lying on the beach!
We wish you to make the most of this summer and lie on the beach as much as possible!