As the end of the year approaches, we all take a moment to reflect on the past year and express our gratitude. This is also a wonderful opportunity to thank those who have stood by us throughout the year and contributed to our success. Can you think of the best way to express this gratitude? Are you looking for the perfect corporate gift that is not just another in a series, but one that will leave a lasting impression in the heart of the recipient?
We've prepared some tips and a list of the most sought-after corporate gifts for this New Year season with which you will surely win the hearts of your partners, customers and employees. Gifts are a magical way to show appreciation and gratitude to those who hold a special place in our business world.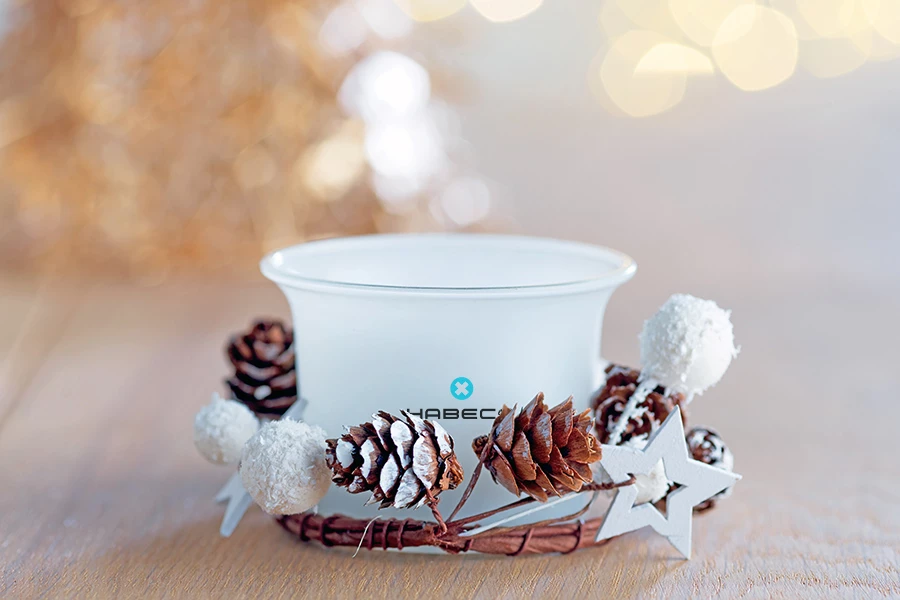 The key to the heart of the recipient? To focus on the wishes and needs of those you are gifting. Every gift should be carefully selected and personalised to show that you have put time and effort into the choice.
But let's not forget, corporate gifts are more than just a material gesture. They are a reflection of your company's values and culture. As experts say, the right corporate gift can strengthen loyalty and build invaluable business relationships, so opt for gifts that will tell the story about you and your company.

Promotional Textiles: More than just a gift
Promotional textiles are quickly becoming one of the most desired New Year corporate gifts, and with good reason! There are many benefits for companies and their employees.
For a start, textile products such as T-shirts, caps and scarves can be fully customised to the company's wishes and needs. This means that companies can choose from a variety of colours, materials and styles that perfectly reflect their identity. In addition, these products can be enhanced with a logo or any other graphic. This offers a tremendous opportunity to increase brand awareness.
But it's not just about visibility. Promotional textiles give the recipient a sense of value and belonging. What says 'we are together' better than wearing something with a corporate logo? This sense of connectedness brought by promotional textiles can really strengthen the company's internal culture and encourage employee engagement.
In addition to all this, promotional textiles are also a very practical gift. From warm winter scarves to summer t-shirts, such gifts are part of our everyday life. So, not only does the company remain visible for longer, but it also imprints on the hearts of employees, further increasing their commitment and loyalty.
With all these advantages, it's clear why promotional textiles are the number one item among New Year's corporate gifts. Not only is it useful, but it is also a strategic decision that promotes loyalty and enhances company visibility.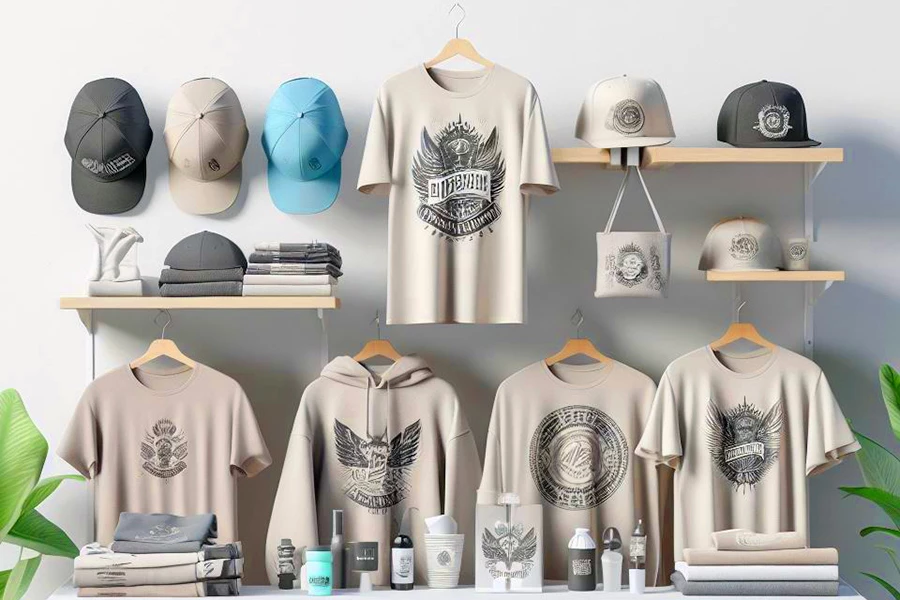 Here are some of our tips on the most popular promotional textile products:
T-shirts: a classic choice that's always on trend. Available in different designs and colours, printed with your logo or promotional message.
Hats: From baseball caps to winter knit caps, they are a great choice for a wide range of uses.
Sweaters and cardigans: with your company logo or promotional slogan, they're the perfect gift for the colder months.
Scarves and gloves: for winter promotion and outdoor advertising in the colder months.
Bags: from shopping bags to sports bags or backpacks - always a useful and effective promotional tool.
Workwear: personalised shirts, trousers or overalls printed with the company's logo for a professional look.
Towels: From small hand towels to larger beach towels, they are the perfect summer promotional choice.
Taking into account the target group and the purpose of the promotion will help you choose the most suitable textile product for your needs.

Gifts with a personal touch: Promotional products for the home
Promotional home products are more than just a normal gift - they're so much more!
Why? Home products are things we use every day. That means your brand or company is always in plain sight. What's more, they usually include practical things that people can actually use. This creates a positive connection between your company and the person who received the gift.
During the winter holiday season, when business slows down and it's time for family and friends, these products are silent reminders of your business. Not only does your brand remain in their minds, but with this gift you can also increase their sense of belonging and satisfaction.
But it's not just about choosing the right product. Add a personal touch. Choose something that truly reflects the spirit of your company or simply something you know the recipient will really like. This gesture not only shows appreciation, but also strengthens your brand and your relationships with your partners.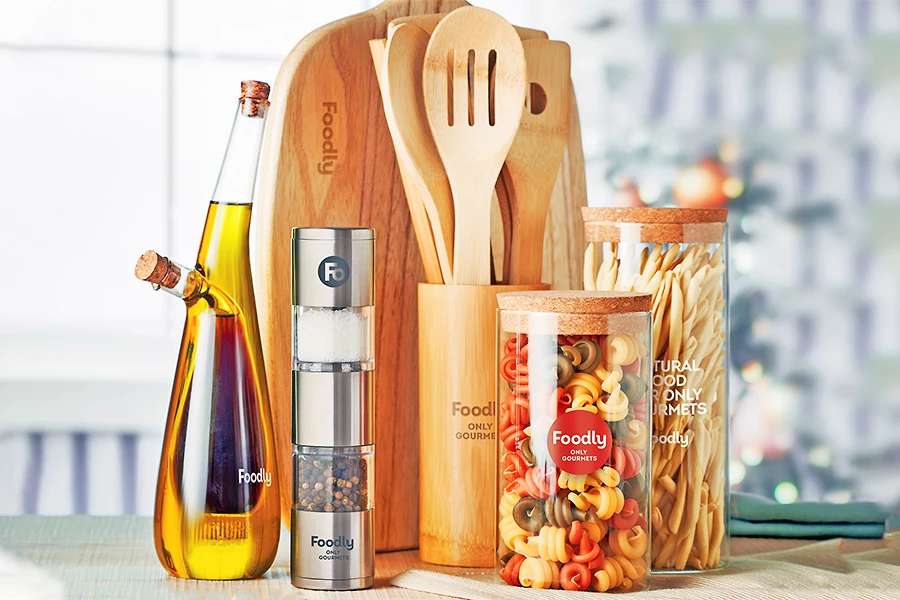 Here is another set of always useful promotional products for the home:
Kitchen cloths with logo print.
Coffee or tea cups with your company name.
Glass coasters with a unique graphic or message.
Water bottles or thermos flasks with the company logo.
Oven gloves with company colours and symbols.
Table clocks with printing or engraving.
Salt and pepper shakers with a special design reflecting the company.
Decorative candles with a delicate scent and company logo.
Vases with discreet printing or engraving.
Soap dishes or other bathroom accessories with company features.
Kitchen utensils such as spatulas, whisks or bottle openers with the company label.
All of these products can be excellent choices for promotional gifts that recipients can use in their own homes while keeping an eye on the company's brand.

The Green Choice: ECO promotional gifts
In a world where environmental concerns are increasingly at the forefront, ECO corporate gifts are a great way to express corporate values. Such a gift not only shows respect for the recipient, but also highlights sustainable values and a commitment to the environment.
Choosing an ECO gift is not just a nice gesture; it is a powerful message. It is a message that a company is not only thinking about its current business, but also about its long-term impact on the environment and society. When celebrating special moments like the New Year, ECO gifts show that a company values long-term relationships and is focused on the future - not just its own, but also the future of our planet.
People are becoming more aware of environmental issues and more and more of us want to reduce our carbon footprint. This has made ECO corporate gifts not only a responsible choice, but also a fashionable one. Giving such gifts can connect a company with values such as caring for nature, sustainability and social responsibility.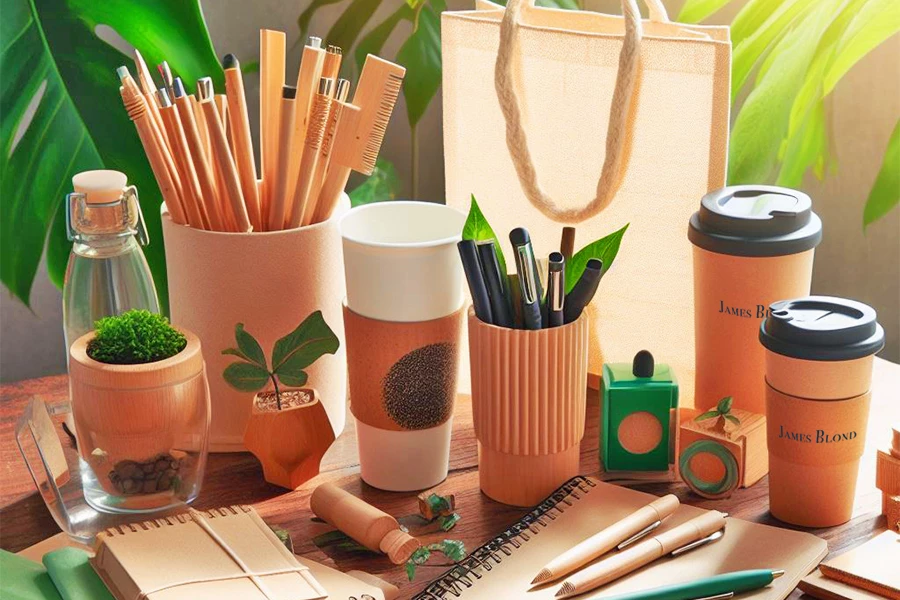 You can't go wrong with these popular ECO business gifts:
Reusable bamboo coffee or tea cups.
Reusable shopping bags made from organic cotton.
Biodegradable pens and pencils.
Water bottles made from recycled material.
Recycled paper ties printed with an ECO theme.
Organic soy wax candles.
Seed sowing with seeds of indigenous plants.
Key rings made of recycled material.
Eco-friendly cosmetics in biodegradable packaging.
Bamboo straws with cleaning set.
Gifts like this not only promote sustainable living, but also show that the company is committed to preserving the environment and encouraging its partners to share the same values.

Corporate gifts with a personal touch
Personalised promotional gifts are like a sparkle in the world of corporate gifts. They not only show your creativity, but also highlight the uniqueness and importance of your business relationship.
What's so special about personalised gifts? First of all, they allow your business to shine and avoid generic gifts. When you give something that is specifically personalised, the recipient feels special and appreciated. This feeling can have a significant impact on long-term relationships and trust between partners.
But it's not just a feeling. Personalised gifts are also a great opportunity to promote your brand. Every time the recipients use or look at this gift, they are reminded of you and your company. This not only increases your visibility, but also your brand loyalty. And if you add fashionable and thoughtful packaging to that, it's a winning combination.
In the end, we should remember that personalisation is really about expressing our willingness and desire to go the extra mile. This is what can strengthen trust and respect in the business world. Sometimes it is that personal touch that makes all the difference.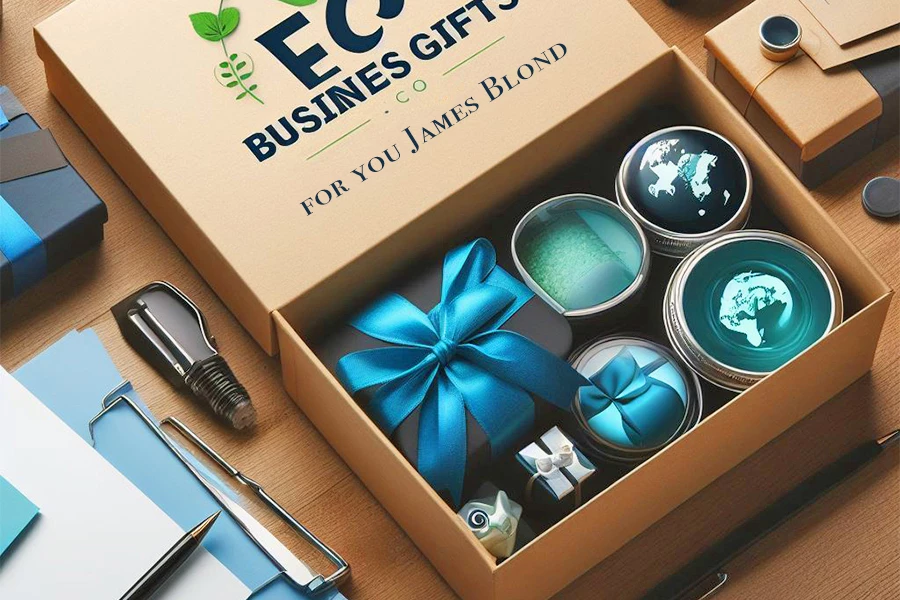 Tips for ordering personalised corporate gifts
Knowing the target group: consider the recipient before deciding on the type of gift. What would he/she like? What would he/she like?
Quality over quantity: choose a smaller number of quality gifts rather than a larger number of cheap ones. A good gift leaves a lasting impression.
Add a personal touch: if possible, add the recipient's name or a special message to make the gift even more personal.
Brand consistency: use your company's colours, logo and stylistic elements to personalise your gift so that it truly represents your brand.
Consideration of production time: personalised gifts usually take more time to be made. Place your order well in advance.
Budget: set a clear budget for personalised gifts and stick to it, but don't sacrifice quality for price.
Uniqueness: choose something that stands out and is different from the usual corporate gifts.
Usefulness: choose a gift that the recipient will find useful and will use regularly.
Sample check: check a sample or preview of the gift to make sure of the quality and appearance before you place your final order.
Packaging: don't forget about high-quality and attractive packaging that further emphasises the value of the gift.
Eco-responsibility: if it's in line with your company values, choose eco-responsible products and printing materials.
Feedback: after giving, check the feedback from the recipients. This will help you choose future gifts.
Following these tips will help you make your personalised corporate gifts effective and appreciated by your recipients.

Health and recreation in business
Corporate gifts with a focus on sport and recreation are not only a nice surprise, but also a strong message about the company's values. With such gifts, companies express their gratitude and appreciation, while emphasising the importance of health and well-being.
Choosing the right sports equipment or accessories for different activities can be key to building and strengthening business ties. Such gifts are not just symbolic; they are useful and add value to employees' daily lives. In fact, it is the usefulness of the gift that can really increase its appreciation and perception.
When a company connects its team with activities that promote health and rest, it can actually improve the working atmosphere. A healthy employee is a happy employee, which can lead to increased productivity and overall job satisfaction. Gifts that emphasise health and recreation also show that the company values and is committed to the well-being of its employees.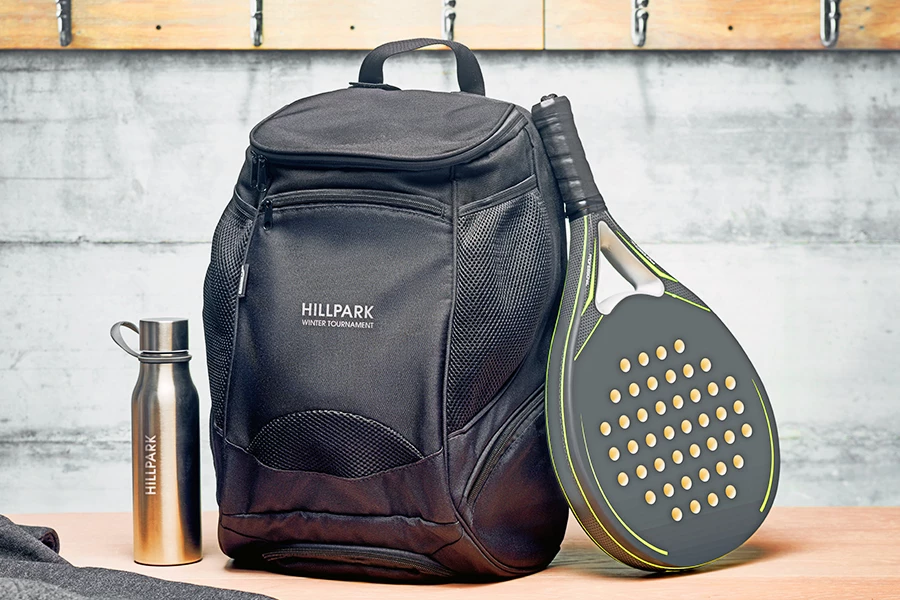 Some popular corporate gifts for sport and recreation:
Sports watches or smart bracelets to track your activity.
Water bottles printed with the company logo.
Sports bags with embroidered or printed logo.
Backpacks for hiking or cycling.
Yoga mats with your company logo or colours.
Sports towels with company logo.
Jump rope set in company colours.
Sports socks with a unique print.
Sports wireless headphones for listening to music while exercising.
A printed sports shirt is always the right choice
After all, the right gift, chosen with thought and love, can work wonders. It can strengthen bonds, promote healthy lifestyles and make employees feel valued and important.

Children at the heart of corporate giving
At a time of the year when joy and giving take centre stage, promotional gifts for children are something special. These are gifts that are not only meant to show attention, but also to promote the company in a cute and direct way.
When we give gifts to the children of our business partners or employees, we are not only showing goodwill, but also getting closer to the hearts of those who matter to us. These actions can help raise brand awareness and strengthen business relationships. Of course, when choosing gifts, it is crucial that they are age-appropriate, attractive and useful.
Thinking about gifts that reflect the company's mission or product in some way can be the icing on the cake. For example, a construction company could give a construction play set, or an IT company could give a children's computer set. Gifts like this can be a fun learning tool, while forming a connection in the child's mind with your company.
By giving gifts to children, the company shows that it understands and values family values. It can present itself as a socially responsible company that recognises the importance of family life. It's not just about the moments of joy that gifts bring, but also about building a solid foundation for future business relationships.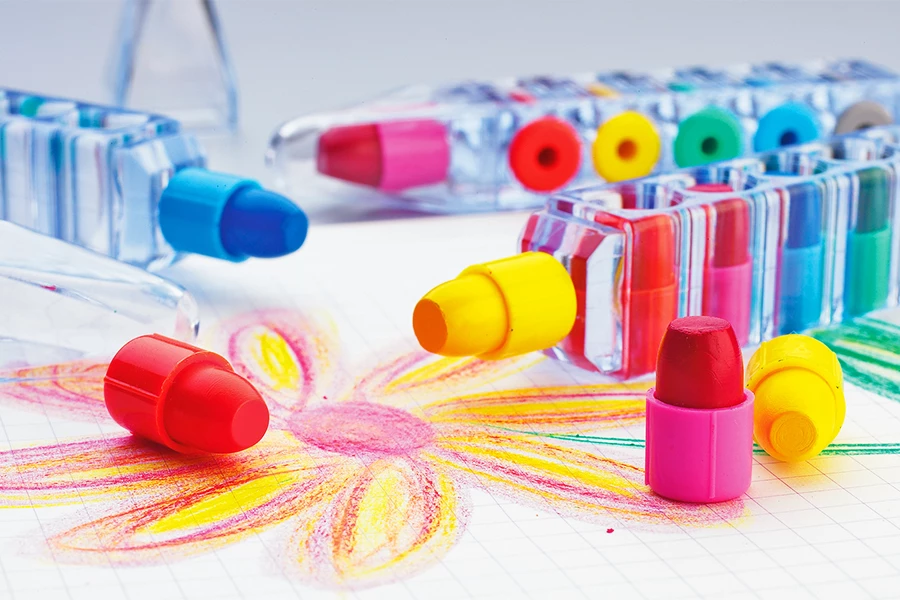 Our selection of some popular promotional gifts for children:
Creative kits (crayons, markers, drawing or modelling set).
Children's jigsaw puzzles with company-related motifs.
Children's books with educational content or fairy tales.
Play sets (e.g., construction equipment for a construction company).
T-shirts, caps or backpacks printed with your company logo or mascot.
Electronic educational kits or computer games.
Board games with customised rules or company themes.
Musical instruments for children, such as lips, drums or xylophones.
Children's sports equipment (e.g., balls, skipping ropes).
Water bottles or snack boxes with a cute print.
Interactive toys that stimulate thinking and learning.
Such gifts not only bring joy to children, but also show that the company is making an effort to show special attention and care for the youngest members of the families of its business partners or employees.

Tips for getting more added value from corporate New Year gifts
Corporate gifts are traditionally a way for companies to express their gratitude and appreciation to their partners, customers or employees. But a well-chosen gift can bring much more than just a nice moment - it can be a real tool to strengthen business ties.
Understanding the recipient is crucial when choosing gifts. What is he/ she interested in? Which gifts could really enrich his/ hers work or leisure time? Maybe your partners have a particular taste or preference for certain products. By taking these little things into account, you can make your gift truly special.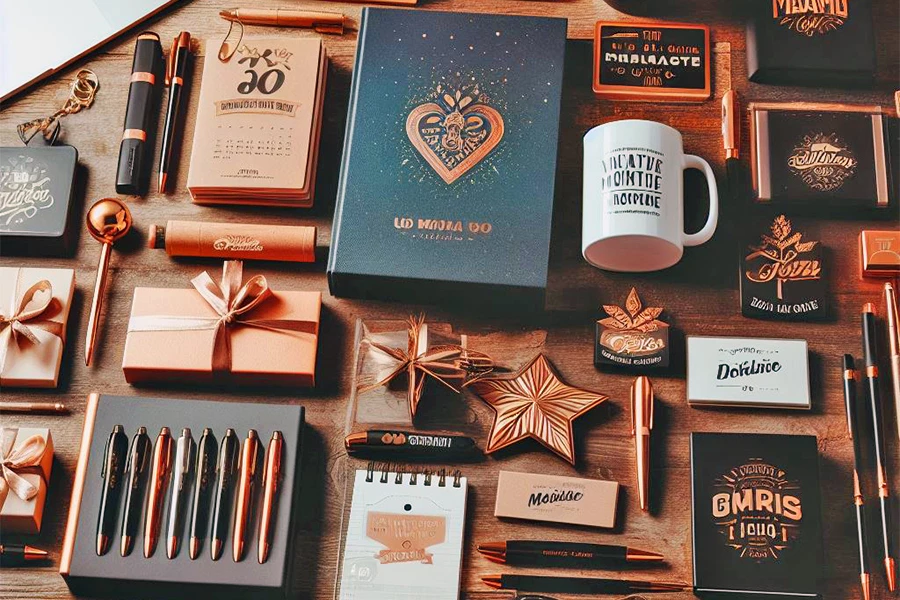 A personal touch in gifts is invaluable. The gift doesn't have to cost a lot, but it reflects the effort and consideration with which you chose it. Personalisation - perhaps by adding the recipient's name or your company logo - can further emphasise the value of the gift.
Although corporate gifts represent a certain financial outlay, it is essential to see them as an investment. The right gift not only strengthens current relationships, but can also help to attract new customers or send a message of appreciation to employees. In this way, corporate gifts are not just a nice gesture, but can become a tool that brings lasting benefits to your business.