Softshell jackets will make you comfortable during autumn and winter.
Softshell jackets in front of you are of excellent quality and renowned brands such as Roly, Sol's, Kariban and Regatta.
All SoftShell jackets in our offer are made per OEKO-TEX® Standard 100 and are quality and valuable business gifts.
Why are SoftShell jackets a valuable business gift? Indeed, their most significant advantage is usability, which is also the most crucial feature of a good business gift. Research shows that recipients who find gifts practical essentially keep those for themselves and do not give them away. Essential components of good softshell jackets are:
they are waterproof,
they are airy,
they are flexible and durable.
With promotional softshell jackets, it is also essential that the model has a women's, men's and children's version. As only in this way can we create a single line of promotional jackets.
Because our gift recipients wear the gifted SoftShell jackets, they spread brand awareness among everyone they come in contact with at the time. Besides, your company will be well remembered even by the gift recipients.
Softshell jackets have large areas and the possibility of presenting a logo or advertising message. What's more, the designs should be creative. As such, they will be even more suitable for carrying and spreading the message. They are ideal as:
work uniform,
as a piece of sports equipment,
a necessary element of equipment when wandering in nature,
as a business gift for leisure.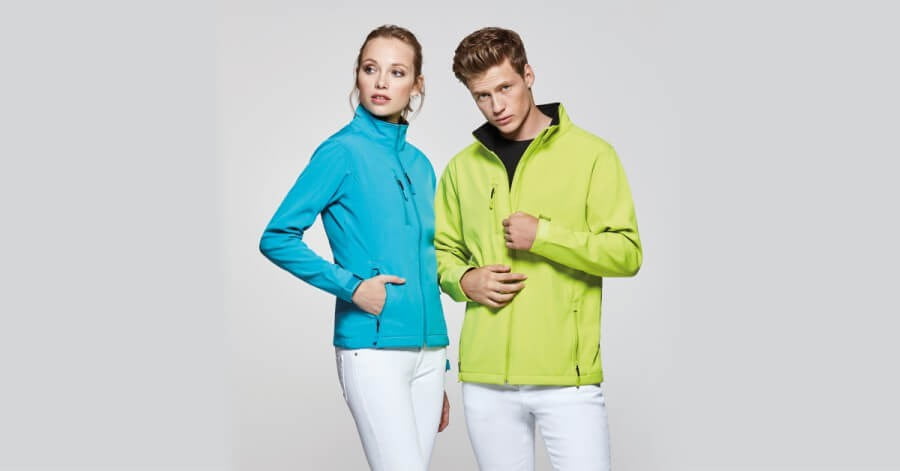 A quality SoftShell jacket is a gift that has a long lifespan. So, the cost we invested in the promotion pays off for us for a long time and steadily.
We offer printing or embroidery on all SoftShell jackets. You can quickly obtain an offer on the product page of the jacket by clicking on the "QUOTATION / BRANDING" button. Not sure whether to choose print or embroidery? Read the blog on this topic, "Printing or embroidery on promotional textiles".