Promotional textile products are one of the most effective advertising tools. The money invested is sure to pay for itself many times over, and the duration of the promotion far exceeds the usual time compared to other advertising methods. So, in short, promoting your company or brand with winter promotional textile products is a good investment.
How to use promotional textiles during winter

As these items are usually a bit more expensive, you need to be very careful when planning your advertising with winter promotional textiles, as mindless sharing will not get you the results you want. Focus on business partners or employees who often spend time outdoors and therefore have a greater need for warm clothing. Lighter textiles such as T-shirts, sweaters or sleeveless tops are also very popular with indoor employees. However, the following groups of people should not be forgotten.
Your employees

They are certainly a target group that is often forgotten, but will be very proud to wear a jacket or other winter promotional item to advertise your company or brand. Drivers or warehouse workers in particular will be very grateful. Gifts of this kind reinforce employee loyalty to the company, increase your visibility and, last but not least, demonstrate the professional appearance of your employees.
Sports associations

Organised sport is usually conducted in uniform attire. Athletes are proud of their club and love to wear sports gear in their free time, which is a great opportunity for publicity.
Hooded jumpers, winter hats and long-sleeved T-shirts are popular. Take the opportunity to donate a piece of gear to your local sports club, stamp it with your company logo and be sure to get a great response. You'll achieve two things. You will be recognised as a socially responsible company in the local community, and athletes will volunteer to spread your advertising message in public and at sporting competitions.
Business partners and your customers

The basic idea of promotional and corporate gifting is to give your customers and business partners a useful gift that they will use as much as possible, thereby strengthening awareness of your company or brand.
Promotional textiles are certainly one of the most popular categories of promotional or corporate gifts and, as such, are often used in corporate gifting. They are characterised above all by their usability, which is one of the most important components when choosing promotional items.
As the products in the winter promotional textiles are usually in a higher price range, especially if you want to give something of high quality, you need to work out your gifting strategy in great detail before you buy. Particular attention should be paid to whom and what is to be given. The whole project has to be very elaborate and usually several people, who together have all the necessary information, have to be involved.
To help you out a bit, we've put together a selection of the most popular promotional products from the winter promotional textiles category.
Softshell jackets

Very popular in recent years, softshell jackets have become one of the best-selling items in the winter promotional range thanks to their lightness and utility. Despite being comfortable, they also offer very good protection against the cold, especially when used as one of the layers in an outfit.
Quality promotional softshell jacket are breathable, waterproof and comfortable. Our tip from our selection would be the Roly Softshell Jacket Nebraska, which we offer in seven colours and in women's, men's and children's sizes.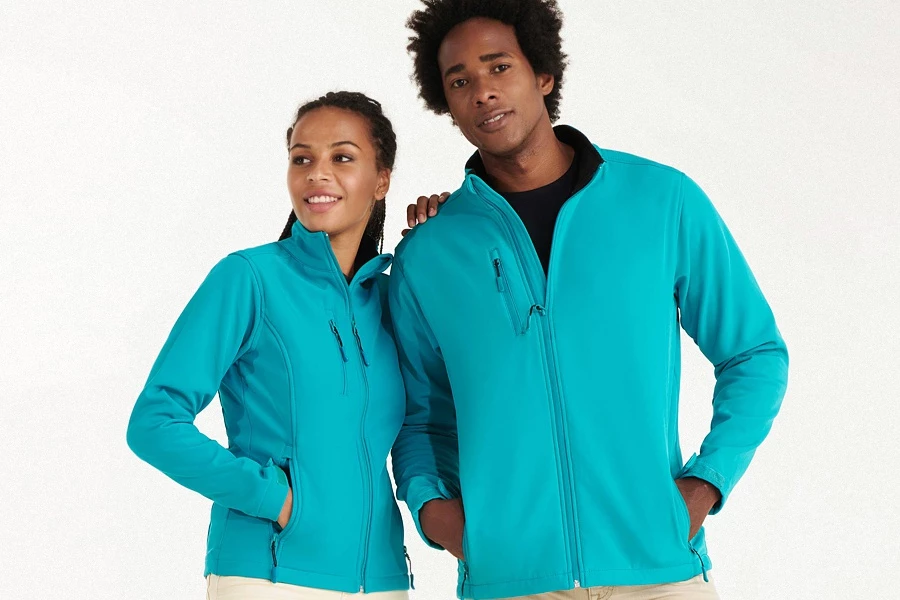 Vest

A very comfortable item, very popular with users who are constantly moving between cold and warm places, but at the same time allows you to work freely with your hands, which is a bit difficult with winter jackets.
Vests can be a very useful wardrobe piece for leisure, sports or as workwear. A very popular vest from our range is the Oslo Foldover Vest, available in eight colour combinations and in men's, women's and children's sizes.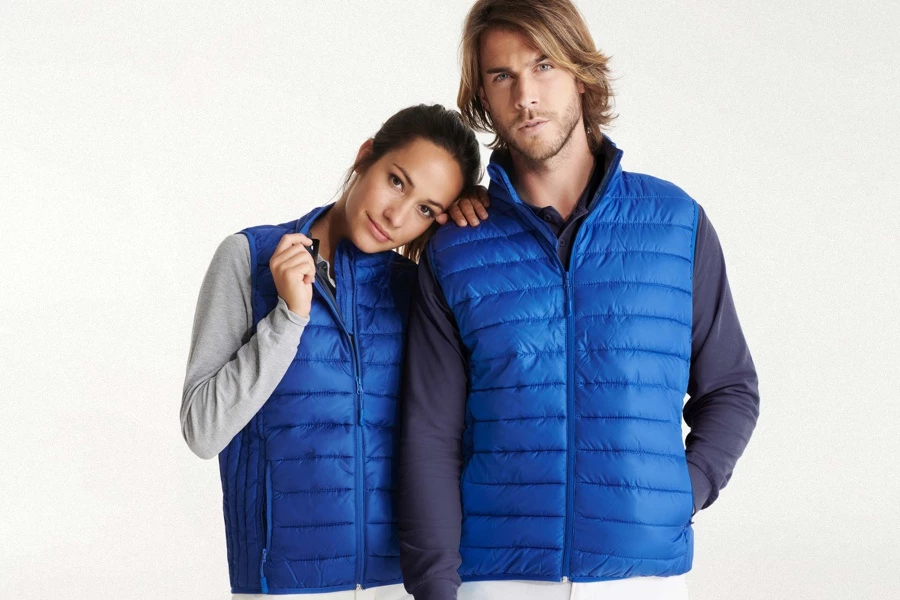 Long-sleeved T-shirts

In this group we distinguish between T-shirts and Polo shirts with long sleeves. Both items are commonly used as an undergarment, but also as a finishing layer for work in the office, shop and similar areas.
Long-sleeved T-shirts are mostly made of cotton, but there are also mixed fabrics or polyester, which are mainly used for sports shirts.
In our opinion, the Roly Extrem Long Sleeve T-Shirt has the best value on the market at the moment, in a wide range of colours and in all designs and sizes. Definitely a choice that will not disappoint.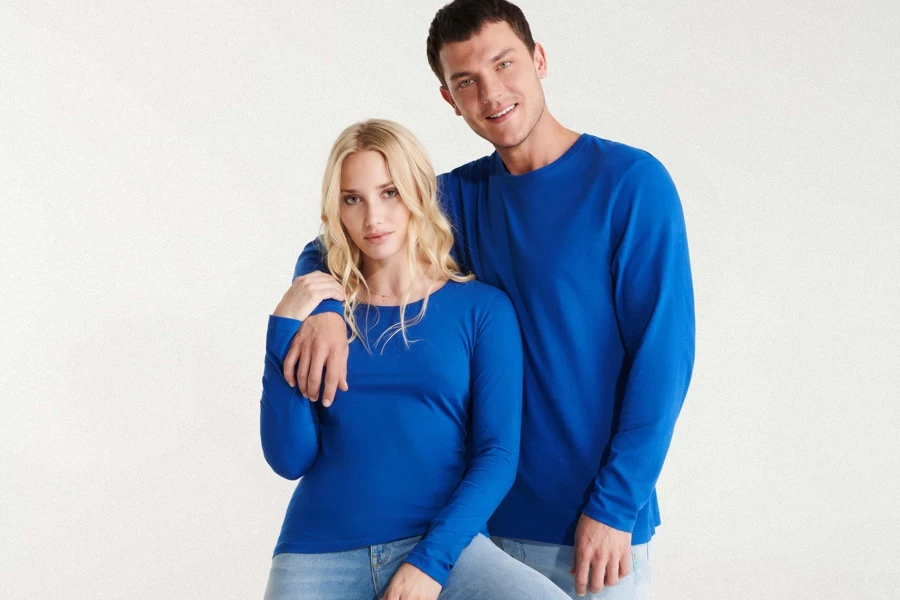 Sweaters

An evergreen wardrobe piece that is popular most of the year. It can be hooded, which is very popular among sportsmen, or not, then can be used almost everywhere, of course taking into account the seasons and the temperatures.
Most sweaters are made from a mix of cotton and polyester, preferably with more cotton. We would single out the College Sweater, by All We Do is, for its exceptional quality, affordable price and incredible 70 colour variations. Of course, the College Sweater is available in men's and women's versions.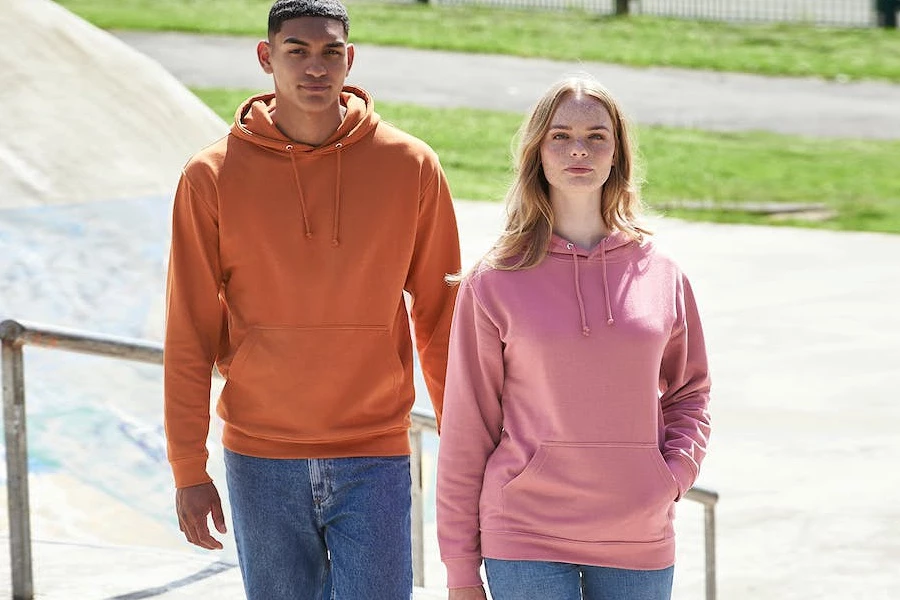 Fleece jumpers

If you give a fleece jumper to your accountant or to the women in your office, you're sure to hit the spot. Even the nurse at the clinic will be very grateful. And don't mistake our meaning, as men are happy to wear them too. Fleeces are warm, soft and comfortable, so they are very popular on colder days. Marked with your logo, they are sure to convey your message successfully, because this is a very useful promotional gift and it will certainly not sit at the bottom of the wardrobe, but every recipient will be happy to wear it.
The word "Fleece" comes from the English language and means sheep's wool. In fact, what we mean by this is that this material is a synthetic copy of wool. It has many positive properties, which is why fleece clothing is very popular.
Our buying tip would be Sol's North zip fleece jacket, mainly because of the quality, the rich colour chart and the wide range of sizes. The North fleece jacket will not disappoint you.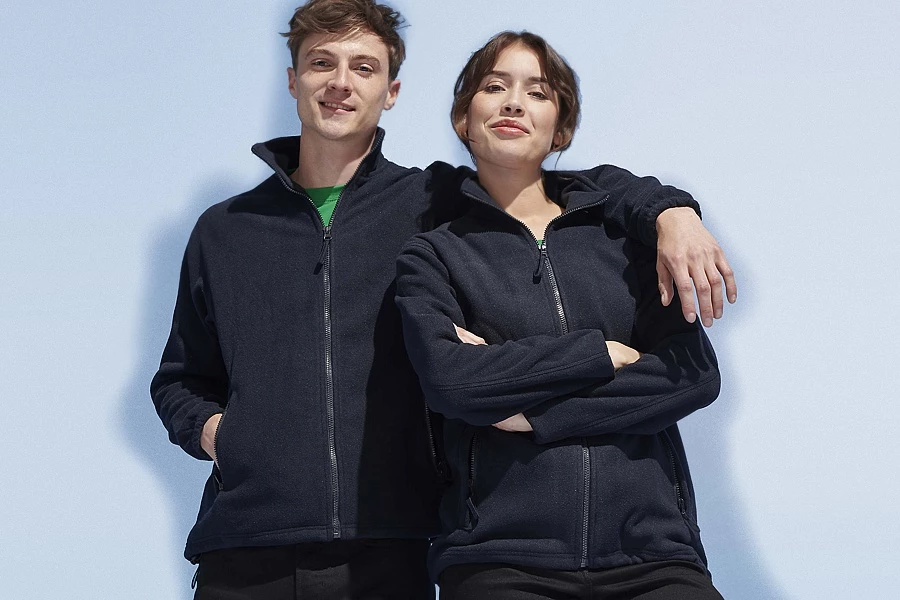 Winter jackets

When it's really cold, winter jackets are the only thing that help to keep the cold out. They are a very popular corporate gift, but the price makes them difficult to share. Still, it's worth the financial investment if you give one to an important business partner or to an employee whose work takes place outdoors in the cold.
Thanks to high-quality materials that keep out the wind and cold, winter jackets are becoming thinner and more comfortable, and prices are falling in line with quality.
We offer the extremely popular Roly Norway winter jacket, which features a modern look, comfortable materials and trendy colours. The Roly Norway jacket is available in men's, women's and children's versions.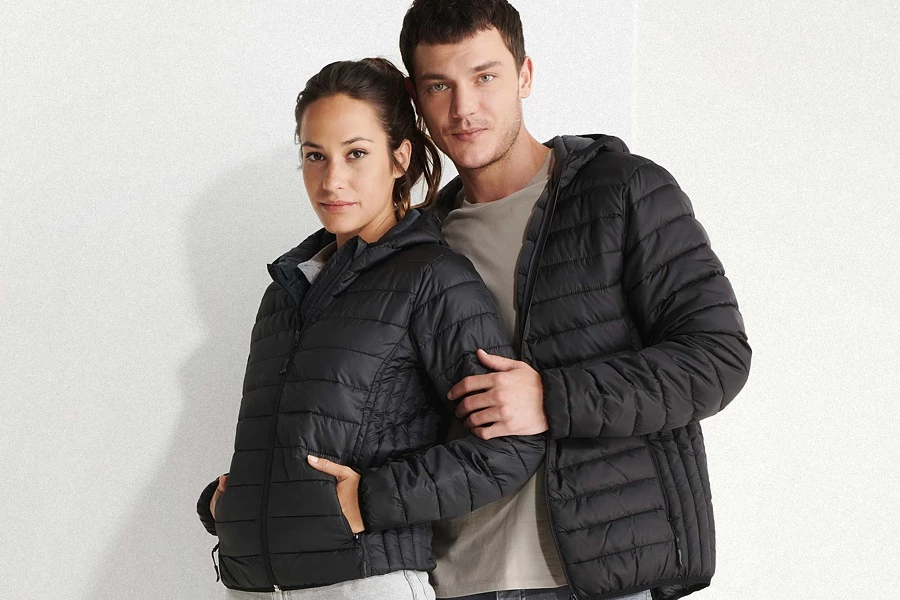 Winter caps

They say that if head gets cold, you get cold cold all over, so it's very important to wear a warm and comfortable winter hat on cold days. Therein lies the possibility of quality advertising, with little investment. A popular beanie with your company or brand logo will cost you much less than you expect. But it will bring high visibility and a return on your investment many times over.
One winter cap from our product range that we are proud to offer is the Impact Polylana® winter cap, which is made from recycled fabrics, as guaranteed by the AWARE™ tracker. The cap is made from a special Polylana® yarn, which means that the product is environmentally friendly, yet warm and comfortable.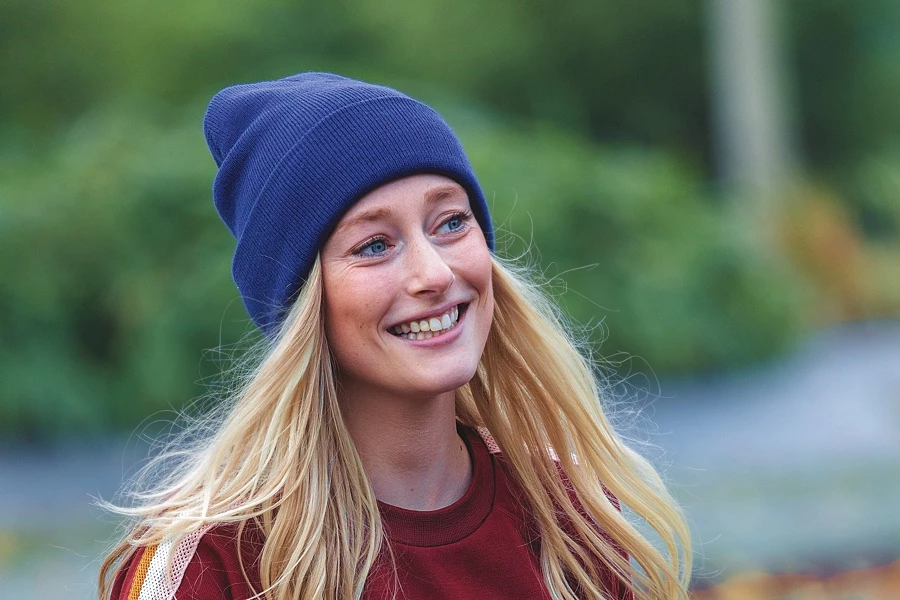 When to embroider and when to print promotional textiles

In most cases, indeed almost always, textiles are printed or embroidered. It is very difficult to say which is better, because the branding technique depends on many things, such as the material of the product, the thickness of the material, the size of the logo or advertising message, the number of colours of the imprint or the embroidery, and last but not least the customer's preference as to how the product should look like.
At our company, we are happy to help you make your decision and offer you advice to help make it as easy as possible. We have described this dilemma some time ago in our blog Printing or embroidery on promotional textiles.
Some more interesting facts

According to the Advertising Specialty Institute® (ASI) in 2020, they found the following:
A promotional jacket costing €20 had a CPI (cost per impression) of just €0.003
85% of the recipients remember who they received a promotional T-shirt or jacket from
A promotional polo T-shirt is usually used by the recipients for 13 months
A promotional cap has generated 3,400 impressions in its lifetime
That promotional gifts are the most effective form of advertising.
In summary, winter promotional textiles are an investment that will pay for itself many times over, especially if you approach your buying and gifting with care and thought.
You will find even more useful information before buying winter textile promotional products in the text An ultimate guide to winter textile promotional gifts on Habeco Gifts