Bodywarmers are a business gift that delights.
Men's and women's bodywarmers from renowned brands: Roly, Regatta, Sol's and Kariban with print or embroidery. You can request an offer for printing or a larger quantity of bodywarmers very quickly on the item's product page.
Bodywarmers are a very suitable promotional gift, but they also serve as very useful workwear. Because they have an extensive branding area, we can print or embroider them with your logos or advertising message. Likewise, a bodywarmer becomes a fashionable piece of clothing if it is imaginatively designed. Your gift recipient or employee will be thus happy to wear it.
Bodywarmers are helpful for leisure activities such as walks in the woods, sports, sitting in the evenings, etc. You can connect all these pleasant moments with your company if you gift a quality item on which you print or embroider your logo. If you use bodywarmers as a promotional gift, it is recommended that the logo is not too big.
However, bodywarmers are a trendy work garment because, at the same time, they warm the body and leave hands free for work. These bodywarmers must be made of durable materials, and logos and advertising messages can be more prominent and well visible. Uniformly dressed employees are a sign of the company's professional approach. Thus, the purchase is not seen as a cost but as an investment. You can read a blog on this topic at the link: Elegantly dressed waiters make a significant profit.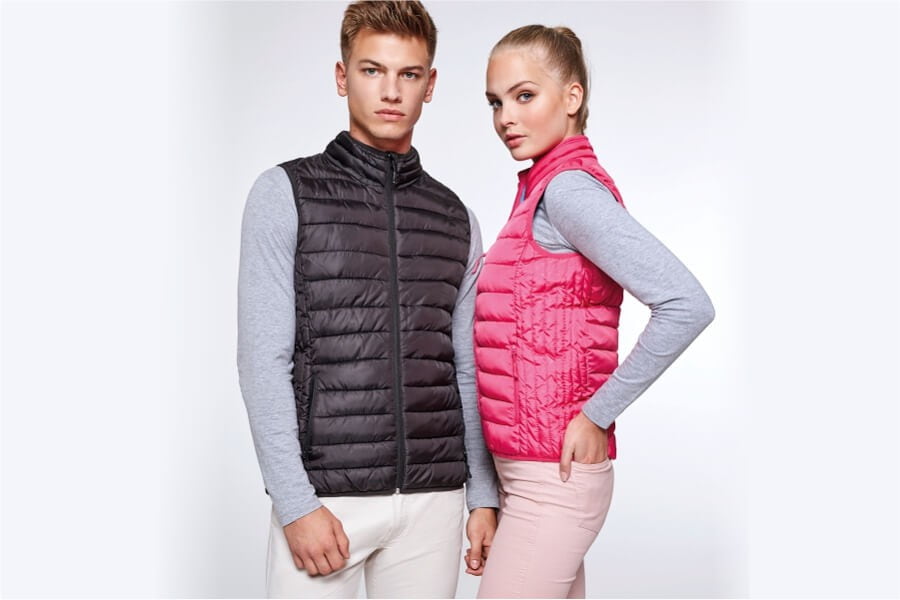 Good bodywarmers are:
light and comfortable to wear,
windproof, protect the body from the effects of wind,
warm, protect the body from the cold.
Can't decide between embroidery or print? Read the blog on this topic, "Printing or embroidery on promotional textiles". All bodywarmers in our offer are made per OEKO-TEX® Standard 100, i. e., a quality business gift.