Are you already thinking about New Year-Christmas business gifts? Or, are you one of those people who hasn't even said goodbye to summer yet? Namely, we often hear criticism for rushing things. It's barely October. You will destroy all the charm of the holidays. Of course, this is certainly not our intention. However, in our 30 years of experience, we learned that the ideal month to order New Year's gifts is October. Read why!
The entire collection of Christmas and New Year gifts is available in October, and stocks are full.
In October, in addition to a year-round, wide range of business and promotional gifts, there is also available a new collection tailored specifically for the occasion. Stocks are full, so there are also those most popular gifts, HIT of the season and fastest sold out. You can choose the gift for your business that will best represent your brand and one that will please your target audience.
We can fulfil almost all your wishes.
Do you want a unique business gift for your brand, completely tailored to your brand, TailorMADE custom promotional gift? If you order gifts in October, you can let your imagination run wild. We can fulfil (almost) your every idea and wish - just in time. Click for unique custom gifts for your brand. As a rule, such presents are made in factories in the east. Thus, the production process takes at least a month, so the order in October is the deadline.
There is enough time to choose the right gifts, timely order and quality artistry.
The system of choosing and ordering good gifts takes its time. It is best to make a shortlist of presents that you think are good. That is, after reviewing the website or our catalogues (by the way, you can order printed catalogues at home or in the office for free here). Keep usability in mind – that's what gift recipients value most. Most users keep practical gifts to themselves and do not give them away..

Most companies order two types of New Year's gifts at the end of the year: business gifts that are of higher value and are intended for the best customers, partners, employees and other stakeholders of the company and promotional gifts that are more affordable as they are designed for the general public (e.g. for all customers, clients, potential buyers and customers ...).
Once you have a shortlist ready, debate which one would be best for your company within company. Of course, our experts are always happy to give you advice and help with the selection, as they can give you good advice with their many years of experience. Sample gifts we send you can also help you choose. This way, you can quickly check out the quality of the products. And we can do all this for you, as long as we have enough time.
In the last phase, however, in the multitude of techniques we offer for product branding, it is necessary to decide on this. Is the best choice printing, engraving, embroidery…? To make you feel confident in your choice of gift order, we also make a draft or even sample pieces for you.
Yes, it is indeed necessary to take time for all the good things.
It would be best if you had business and promotional gifts at the beginning of the gift-giving season.
When planning gifts, do not consider Christmas or New Year as the end date of the gifting. Business and promotional gifts are given throughout December or even earlier. Only in this way can you personally hand over business gifts to the most important stakeholders of your company. That way, it won't be possible for your partners to come to you with full trunks of gifts, while you won't have anything.
You won't get grey hair because of the gifts.
If business and promotional gifts are ordered and at the right time with you, it will be in the busiest part of the year, one less obligation. You will also not be burdened if they arrive at the right time for an important event or meeting. You also won't need to worry, if they are high-quality and the desired gifts are still in stock.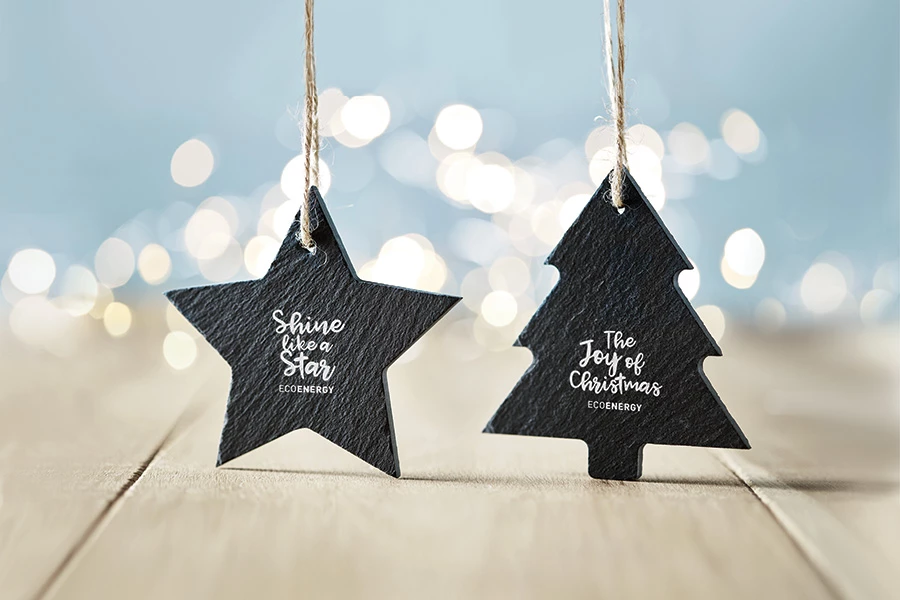 Do you want to deliver Christmas promotional gifts to customers?
It, too, is not a problem for us. In our company, we offer a door-to-door delivery service for each gift recipient separately. This way, you avoid days or weeks of visits. Even these days, when contacts are more or less disabled, you can easily gift your customers or business partners. For all questions on this topic, our sales clerks are at your disposal.
Why are promotional gifts at the end of the year already a good business decision?
The end of the year is a time to look at and celebrate all the past year's successes and make goals for the future. A lovely gift or a little attention is an opportunity to thank everyone who has been or will be a part of your journey and show them that you appreciate them. In addition, it will strengthen your ties and their affiliation with your brand. Last but not least, the recipients will keep your gifts on an average of 6.6 months, which means that they will meet with your brand every day and expand its visibility. With business and promotional gifts, you will find it easier to achieve even the highest goals of your company. In the following year, at least as far as increasing visibility and higher sales are concerned. Business and promotional gifts are one of the cheapest forms of advertising..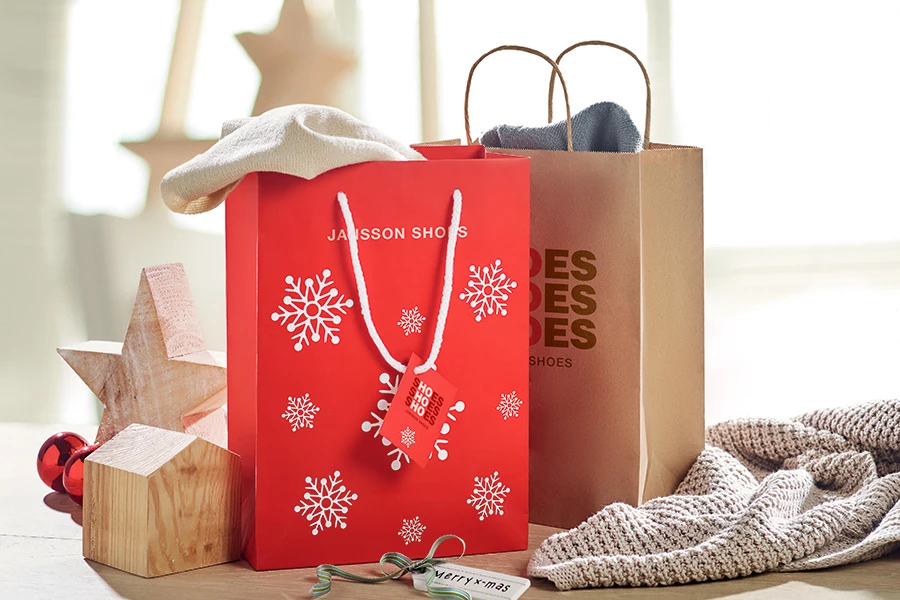 DO NOT FORGET!!! Business and promotional gifts are not an expense but an investment that is sure to pay off!
Interesting blogs on a similar topic are also:
Are you using your promotional products to their full potential?
7 reasons why a company should have promotional gifts
How to choose a business or promotional gift?