Why do brands even use promotional products?
Here are only several reasons and statistics why investing in promotional products is a sound idea.
Promotional products are the only advertising media that can activate all senses of your users or customer: sight, hearing, touch, smell and taste.
Research (PPAI) shows that 83 % of people remember the of companies, that gifted them with promotional merchandise. For comparison, only 7 % remember the companies name from an advert on TV.
Research data in US shows, that 91 % of people own a promotional item in their kitchen. 74 % have at least one promotional item in their office.
Research in US shows, that at least 73 % of interviewed people use promotional products at least once a week.
In one of PPAI's researches, 60 % of interwieved people claimed they would rather work with a company that gifted them a promotional powerbank.
PPAI also researched effects of advertising on promotional mugs versus radio and television ads. Data showed that 57 % remembered the mug ad, while only 32 % remembered the radio ad and less than 28 % remembered the TV ad.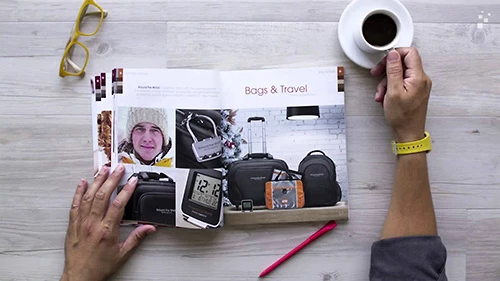 Wearables are still the most popular group in promotional products. They make up more than half of all the promotional items sold worldwide, followed by technological gadgets and office items. The promotional item with the most "bang" are powerbanks, according to PPAI. 87% of recepients decided to keep the powerbank for themselves.
If you are convinced by data and statistics, you will surely tailor your marketing activities to incorporate promotional and corporate gifts. But still, achieving company and department goals can be tough and promotional merchandise doesn't guarantee anything by itself. A good promotional item is well made, usefull and has a long lifespan. Most users place the usefulness of the gifts at the top of desirable qualities.
Trends, like everywhere else, also change in the promotional items industry. According to PPAI, these are the trends for 2017.
Trend number 1: More emphasis on quality, less on price
In the past, the most popular promotional items were cheap ones. Customers were happy to receive anything, but times have changed. Your clients value promotional merchandise that is well made and usefull. With cheap, useless and unimaginative promotional or corporate gifts you will damage the perception they have of you and your company. They will start to link the bad quality of promotional items with your products, services and brand.
This means a bigger commitment for companies, but despite this, the results are showing it is worth it. Taking promotional items seriously will improve your brand image in the eyes of your customers or prospects, which will eventually lead to more revenue.
Trend number 2: Ideal time for gifting is ... always.
Trends have also gone forward in timing. We all used to gift our customers and prospects around new year and maybe once during the year. But lately more and more companies are discovering the benefits and power of promotional items and are using them through the whole year.
Companies use promotional merchandise for lead generation, as a lead magnet, sales acceleration, customer retention programs, nurturing relationships with customers and business partners, employee motivation programs and much more.

Trend number 3: Technological gadgets are gaining on popularity.
Technological gadgets are gaining popularity fast in the industry. They are very usefull, which is, as you remember, top criteria for promotional merchandise. People are using them more and more (activity trackers, smart water bottles, smart charging devices, speakers and headphones) and marketers have taken notice of it. USB flash drives are still a very popular and usefull choice for companies. One can never have enough of those, right?
Trend number 4: Wearables should be fun
Promotional textiles should be branded not only with corporate logo, but with a fun message. People need to like the garment for them to wear it a lot and expose your brand. Place a motivational message, a fun illustration, corporate message or just a funny artwork in the foreground, even at the cost of your brand exposure. It will generate a lot more "buzz" in the long run. An example of this is our bag Moira, which received awesome responses by our customers and prompted them to start thinking in another direction. Also, don't skimp on quality here. A long lasting garment will be exposed for longer period, than a cheap counterpart. It will also help your customer connect the quality with your brand or company.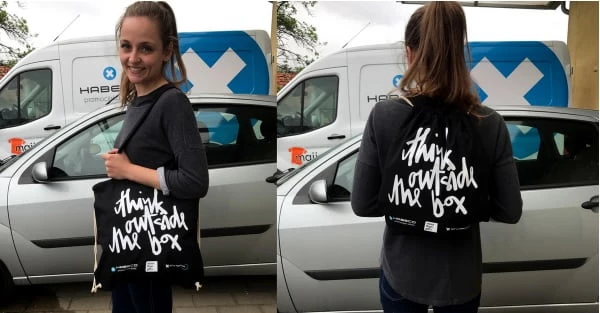 Trend number 5: Eco-friendly gifts are all the rage now
Ecological promotional items are (like everything else that is eco and bio these days) incredibly popular, both by marketers and recipients. Items that are made from materials, that are friendly to the environment or are easy to dismantle and recycle are seen as eco-friendly.
PPAI's research showed that 40% of recipients immidiately improve their perception of the brand, that gifted them an eco-friendly gift.
Don't leave which promotional merchandise to pick this year up to chance. This should be a well thought out decision, taking your brand, the image you want to convey and also your customers or prospects into consideration. Choosing the supplier is no less important, as missing deadlines or poor production quality can ruin even the most well thought out strategies.
We are aware of the importance of our job. That is why we take our time to get to know you, your brand and your customers, so that we can pick the perfect item for you. With more than 25 years of experience, strong relationships with manufacturers and a wide network of happy clients, we hope we can convince you too. We can provide you with excellent pricing and fast delivery.
But just items themselves aren't enough. For them to reach desired results, they need to have quality branding that sticks out. Branding them with your logo, message or slogan will make sure to spread the word about your company or organisation. And that's what promotional products are all about, they make sure your brand stays on top of the minds of your costumers or leads. So that when the time for the sale comes, you are their first choice.