Advertising with sports equipment is a great choice as it attracts a large number of people at various sporting events, both participants and spectators. The popularity of these events provides an effective way to promote your company or brand.
Our selection of high-quality sports equipment or fitness equipment includes sportswear that can be incorporated into your advertising campaigns effectively. We also assist with advice, designing graphics on request, printing or embroidering, personalizing, packaging, and delivering to any address, so you can focus on your advertising goals without worrying about other tasks. Not everyone can offer you all this in one place.

Why is sports equipment the perfect advertising medium?
Because it's useful! More and more people are playing sport and competitive sport has more and more followers, and spectators. This makes items used in sports very popular and many people like to use them. This gives them a use value, which is one of the main conditions for mass visibility and thus your promotion.
Because it is visible! When an item is massively used, it is also highly visible, both for those involved in sports and for spectators.
Because it is targeted! By targeting sports equipment to a specific team or sporting event, you can easily target a specific audience that is interested in your advertising campaign. In this way, you will make the best use of your promotional funds.
Because it's popular! Playing sports has become a matter of course and most people play at least a little sport. This makes sporting goods and equipment very popular and desirable. It is almost impossible that a good quality sports item will end up unused in a wardrobe.
Because it brings people together! Emotions are common in sports, especially competitive sports. Joy and sadness are exchanged in victory and defeat. That's why advertising with sports equipment is most often associated with emotion, which connects your advertising message with your audience in a very positive way. Think about it, do you know the main sponsor on the jersey of your favourite sports team? Almost certainly.

What are the best sports promotional items?
Using sports equipment and fitness equipment accessories as a medium for advertising can effectively connect your business with your target audience, whether they are customers, partners, or employees. The relaxed and open nature of sports allows for greater receptivity to marketing messages. By carefully crafting your strategy and selecting the right items, you can achieve significant results with minimal investment. Allow us to present some of our recommendations.
T-shirts are one of the most widely used forms of sports equipment, making them ideal for advertising. Their large printable surface also makes them a highly appreciated promotional item. Our pick is the Roly Bahrain sports T-shirt, which comes in 23 colours and in men's, women's and children's models. This T-shirt is used by many organisers of runs and marathons as a commemorative T-shirt.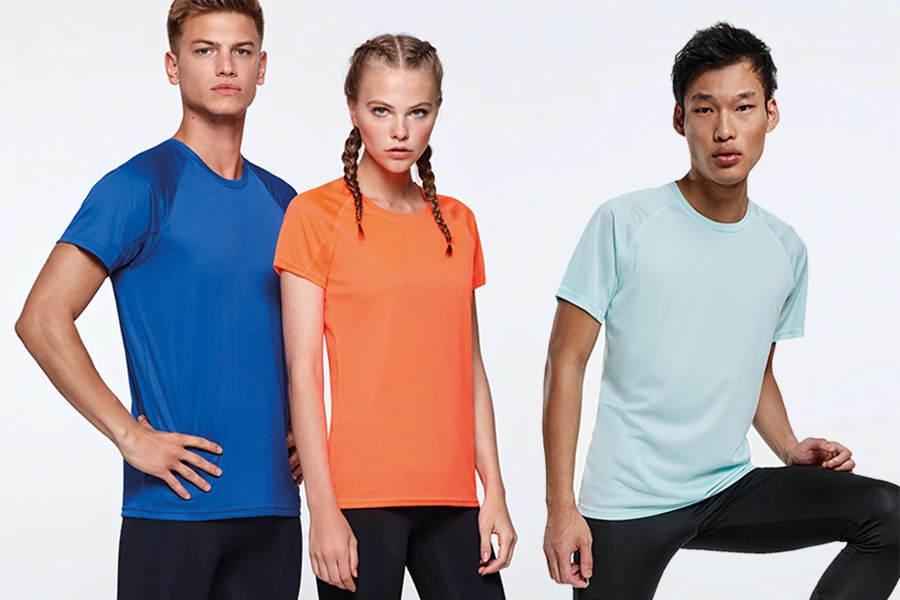 Sports jerseys are usually used for team sports, and are great for advertising as they are the focus of spectators and the media. Sports jerseys are usually the most effective type of advertising in sport and therefore the most expensive. In our product range, we would like to highlight the Racing sports set, which includes two T-shirts and trousers, and is priced at a really affordable price.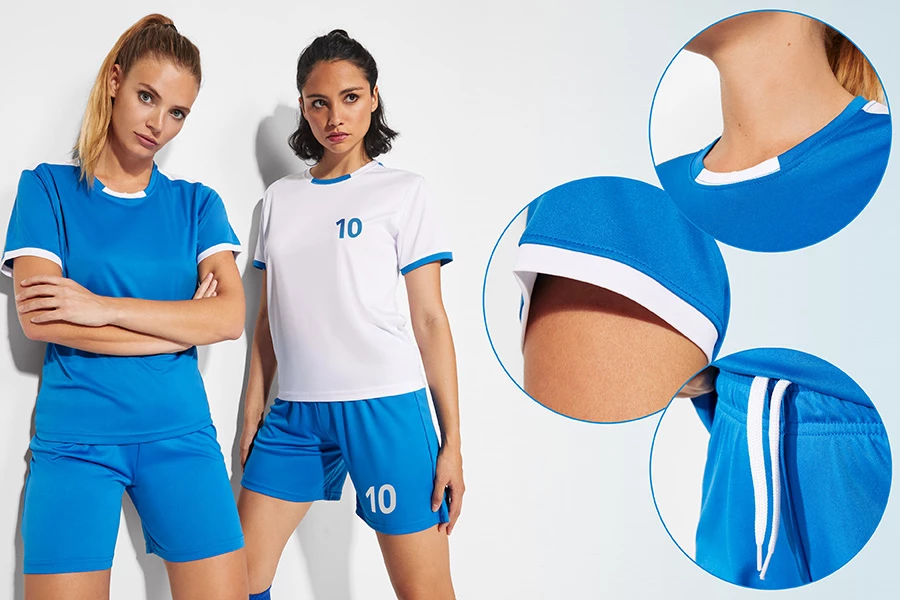 Sports bags are used to carry sports equipment and are great for advertising as they are visible on the field as well as off. A sports bag should be spacious, moisture-proof, easily accessible and have a separate compartment for dirty laundry or shoes. All this, for a very reasonable price, in the Roly Canary sports bag.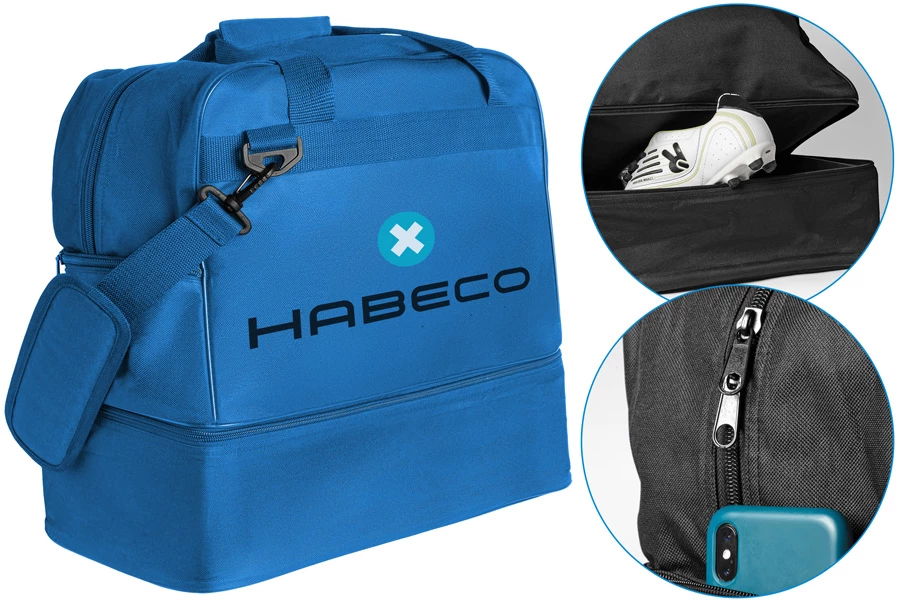 Sports socks are used in most sports and are a very practical promotional gift that most of your recipients will be happy to receive and use. Uniquely designed sports socks are the best choice, as they can be used to fully integrate your overall image with their functionality.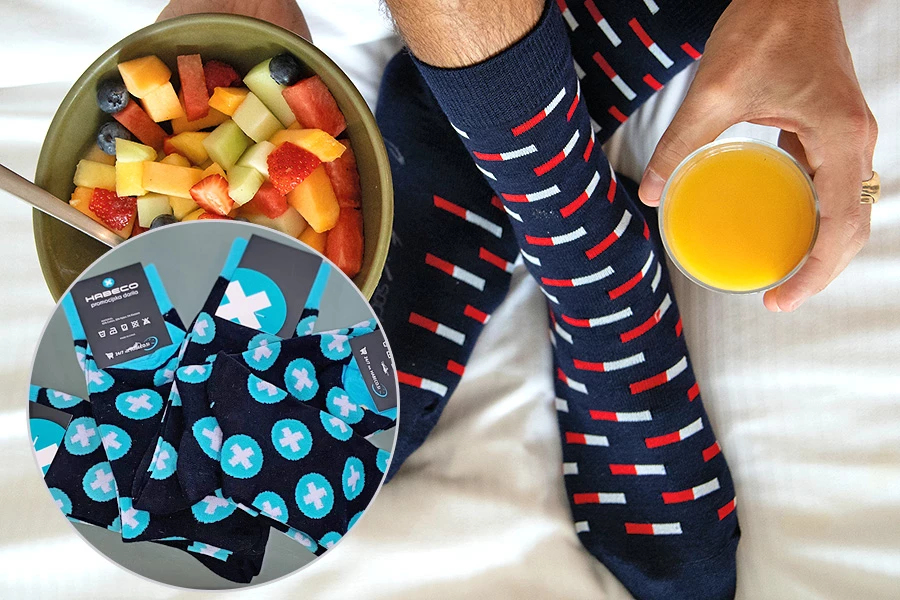 Water bottles are useful for all sports, but above all they will have a good promotional effect with amateur and amateur athletes. A quality water bottle is always a welcome addition to any athlete's collection. A good choice, for a good price, is the Utah Glass water bottle in neoprene cover.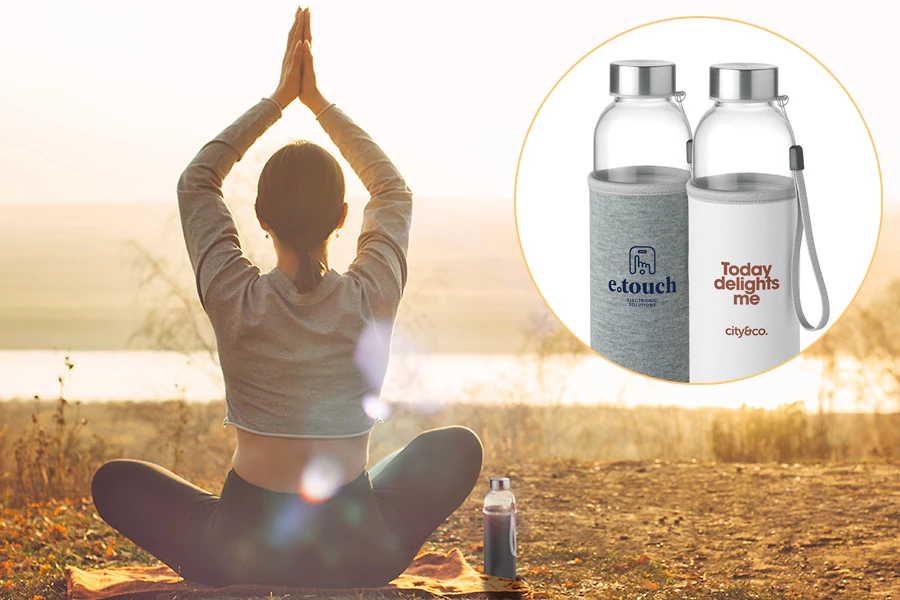 Sports caps and hats are useful for a variety of sports, especially those that take place outdoors. Many caps or hats are also used as fan merchandise. As environmental responsibility is becoming increasingly important, we suggest the Impact 6 panel cap made from 280 gsm recycled cotton, the origin of which can be verified with AWARE™ tracer technology.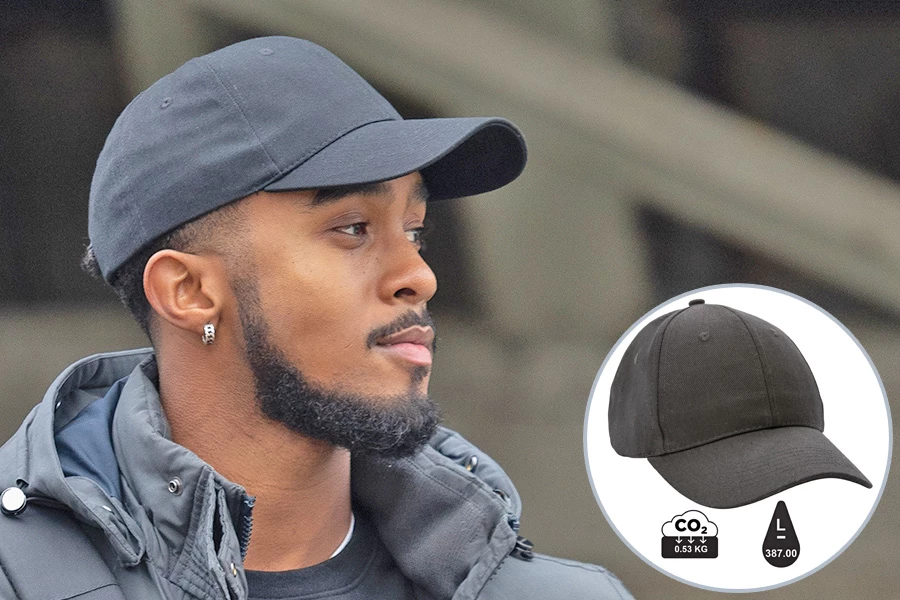 Sports towels are an item that no athlete can do without, so they are the perfect promotional item in sport, which a good marketer is sure to take advantage of. The recipient or the athlete will appreciate a quality promotional towel that will be etched in their memory. This can be a great marketing potential for you. And if you choose a unique colour-printed towel, with your advertising message all over the surface, your advertising message will be seen far and wide and will increase your visibility even more.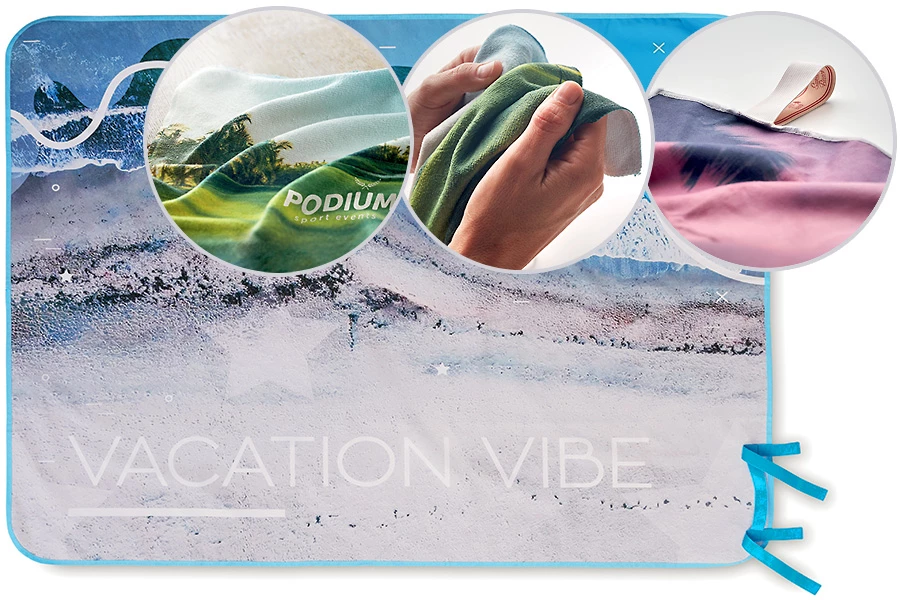 When choosing sports equipment, many people choose the world's big-name brands because they have a long advertising presence in sport and this is just more proof that promotion in sport pays off.
However, buying quality sports equipment does not have to be a high cost. There are plenty of affordable items on the market that can easily match the quality of the big names, it just takes a bit of research. After all, similar items are usually made in the same factories and from the same materials.
Our company relies on the brands Roly, Regatta, Gildan, Kariban, Sol's, Anvil, Atlantis, for which we have also perfected printing techniques and can assure you of quality and long-lasting branding. What distinguishes all these selected brands is the rational relationship between quality and price, which means, figuratively speaking, more promotion.

Environmentally friendly materials are always a good choice
If anyone, athletes are those who live a healthy lifestyle and value sustainability in relation to the environment and nature. Therefore, the choice of materials for your promotional or corporate gifts to be used for your advertising campaign in sport is also very important.
It is very important to follow the following principles when choosing and planning your selection:
Focusing on quality and functionality, which means collecting high-quality materials that are guaranteed to last and can be recycled after use.
Choosing products that are made from recycled materials, but from suppliers that can guarantee this. There are many companies on the market that greenwash their products to make them appear ecologically sound when they are not.
Ethical materials for which the manufacturer can certify the origin and the ethicality of the production process.
Choosing environmentally friendly products will show your audience your positive attitude towards protecting the environment and preserving it for future generations. This signal is always well received in society and will certainly have a positive impact on your company or brand's reputation.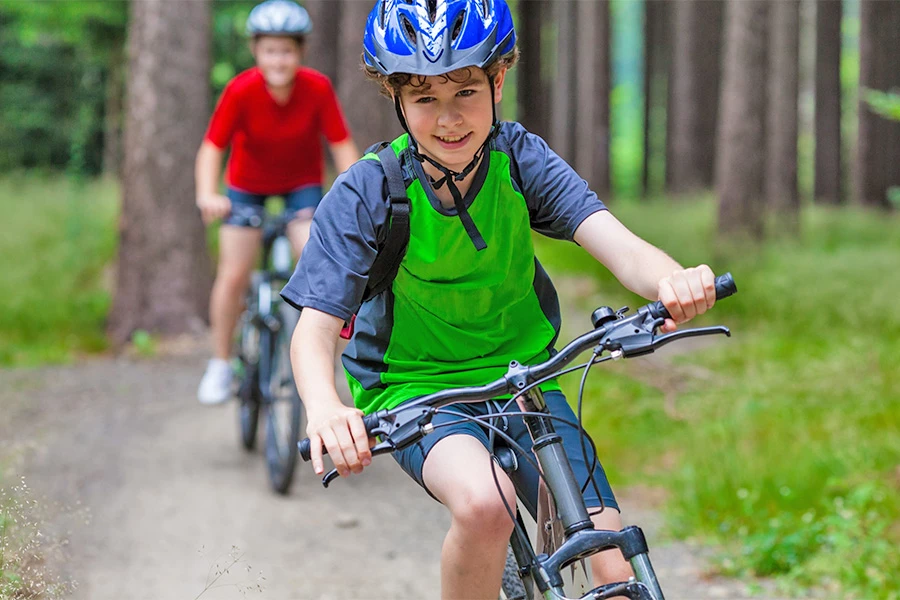 What to look out for when advertising at sporting events
Before you start advertising at a sporting event, make sure you understand the target audience you want to reach. This will help you choose the right advertising channels and strategies.
Timing is key when advertising at sporting events. Make sure your advertising is visible and relevant to the target audience at the time the event is taking place.
Choose the advertising channels and items that will be most effective in reaching your target audience. This may include advertising through promotional giveaways, online, stadium advertising, TV advertising and other channels.
Advertising at sporting events needs to be creative and interesting to attract the attention of the target audience. Make sure your advertising stands out and is different from other advertisers. Sports merchandise as promotional giveaways is certainly one of the techniques that work very well.
Carefully monitor and analyse the results of your advertising at sporting events. This will help you to improve your advertising strategies and adapt your advertising to the needs and preferences of your target audience.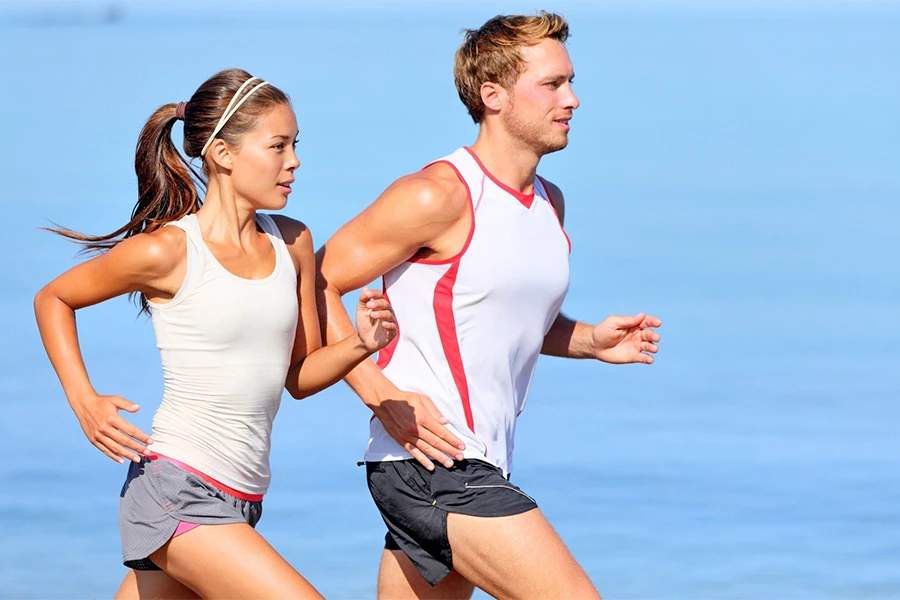 What are the most effective sport events for advertising?
Of course, before answering this question, it is first necessary to set the objectives and the advertising budget. This determines which event will give you the most bang for your buck. Roughly speaking, sports events can be divided according to the following key.
Big competitions like the World Cup, the Olympics and the World Basketball Championships have large audiences and excellent media coverage, making them ideal for advertising and generating a lot of visibility.
Professional sporting events, such as the various national and regional leagues, also attract huge audiences and media. Through these types of sporting events, we can reach target audiences in specific countries or provinces.
Amateur championships and competitions between companies and sports associations are events where, for relatively little money, you can achieve significant advertising results, especially in narrow audience segments.
Recreational sport events such as health jogs, hikes, cycling events and others are great for advertising as they bring a lot of visibility among recreationalists and people involved in recreational sport. This type of advertising is usually not a big expense.
There are certainly many more opportunities for advertising in sport, as we have listed only the most prominent ones. However, before any advertising in sport, it is very important to consider your objectives and the financial resources you are willing to invest in your advertising campaign.

Quality sportswear, printed or embroidered - in one place
For many years, most people have known us as a manufacturer and retailer of promotional and corporate gifts. But we offer so much more.
With our many years of experience, we will be happy to advise you on the selection of promotional items for advertising at sporting events, design the creative look of your promotional items, print or embroider, package and send everything to any address. So, everything in one place!

Sportswear is a unique opportunity to promote your company or brand, but there are many more. Find them in our blogs below.
TailorMADE customised promotional gifts
A printed T-shirt is a useful promotional gift!
Are corporate gifts the key to motivated employees?
How to choose a corporate or promotional gift?