Business or promotional gifts for employees are an effective way to show appreciation and promote a positive working atmosphere in the company. When chosen correctly, business gifts can strengthen employee loyalty, improve motivation and increase job satisfaction.
Especially in the run-up to vacations or major holidays, employers like to give something tangible as well as a financial reward, and in most cases these are useful corporate gifts as a sign of appreciation and to strengthen team loyalty. This gesture is always well received by employees and is very effective in the long run.

Why are promotional products important for employees?
Promotional products have a strong psychological and material impact on employees, creating a sense of appreciation, belonging and team spirit. Employees feel more motivated and respected, which leads to higher productivity and better company results. When employees receive a useful and high-quality gift, they feel motivated to contribute even more to the success of the company.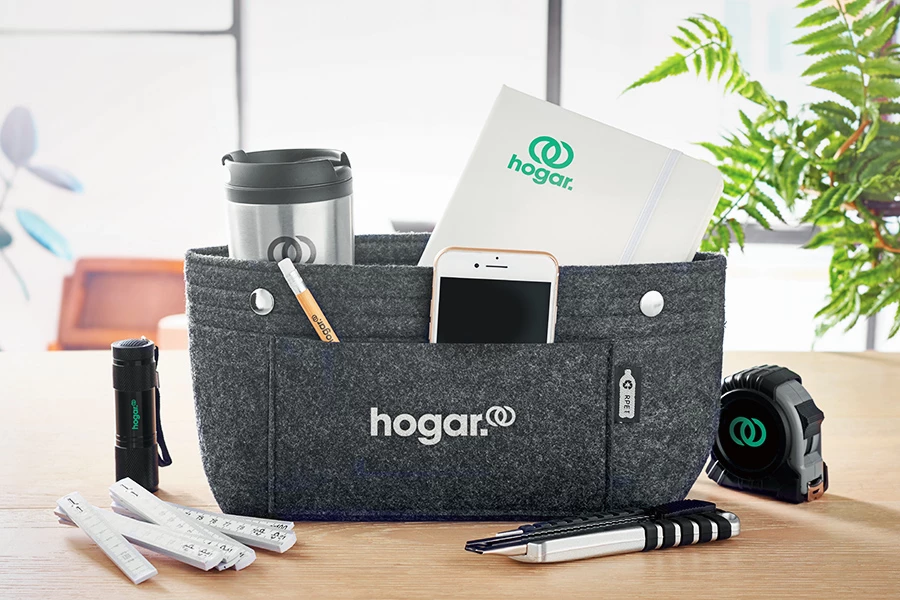 How to choose the best promotional gifts for employees?
When choosing promotional gifts for employees, it is important to consider their interests, needs and preferences. It is also important to tailor the gifts to the company's culture and values. Consider the following factors when choosing the best gifts:
Try to choose gifts that are personalised and tailored to employees' individual preferences.
Choose gifts that will be useful and useful in employees' daily lives.
Invest in quality gifts that will last a long time.
If possible, choose corporate gifts made from sustainable materials.
Include the company logo or name on the gift to promote company awareness.
By knowing your employees well, choosing quality and functional gifts and being creative in your selection, you will be able to choose the best promotional gifts for your employees, creating a positive working environment, fostering motivation and creating a strong bond between the company and its employees.

Top 10 corporate gifts for employees
Polo shirts are a great gift for employees because they are stylish, comfortable and suitable for almost any occasion. These fashionable pieces exude a professional feel while providing comfort and confidence when performing work duties in the office or at formal events. Giving a polo shirt can express your appreciation for your employees and encourage them to be part of their workplace.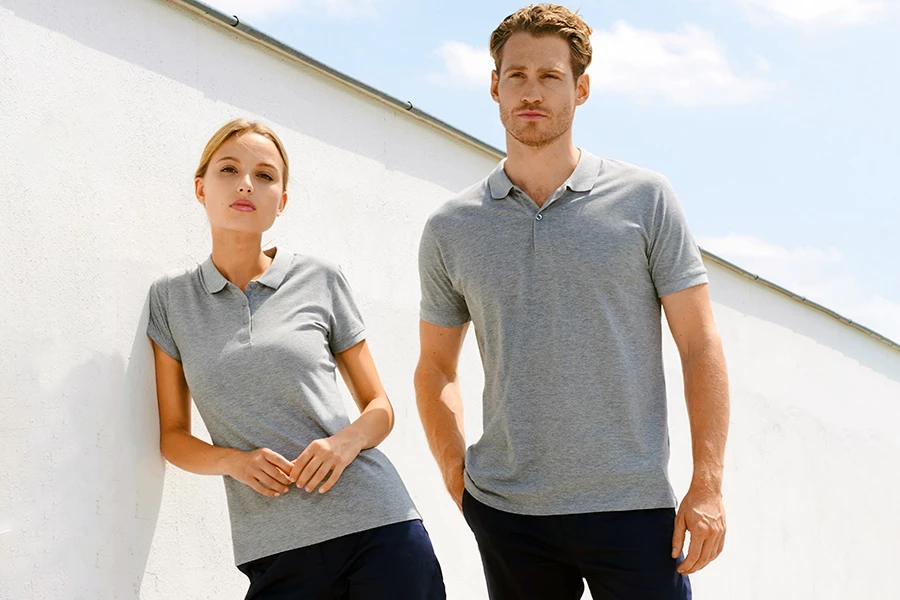 Softshell jackets are an extremely useful gift for employees. Their versatility and functionality make them ideal for a variety of weather conditions and outdoor activities. They provide comfort, wind and water protection while allowing the body to breathe. By giving your employees a softshell jacket, you are showing your concern for their comfort and well-being. You are also encouraging them to be active and participate in outdoor activities.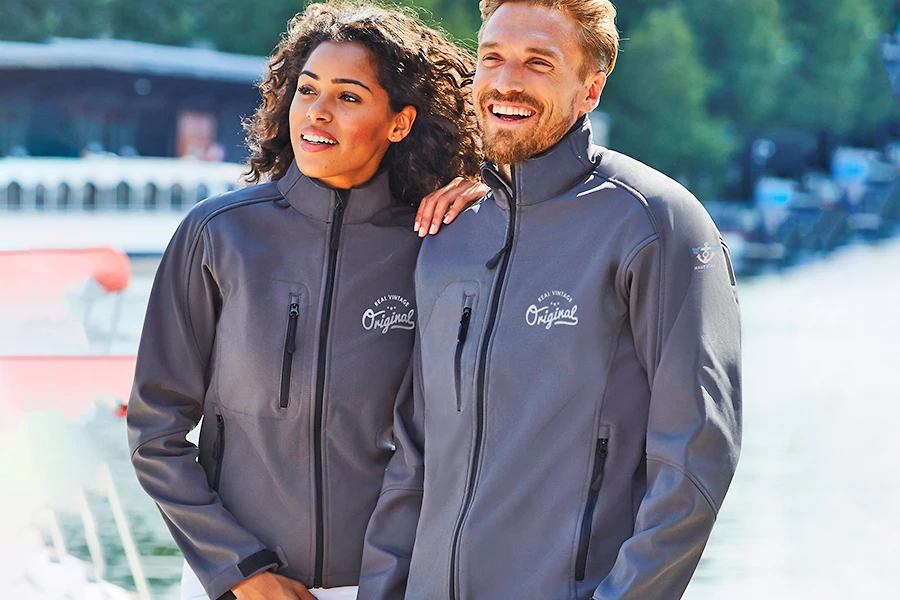 Giving employees a promotional kitchen apron has many benefits. As well as being useful and protective during food preparation, the apron reinforces a sense of belonging, increases company visibility and expresses care and appreciation for employees. Employees will feel valued, respected and motivated, which has an impact on the success of the company.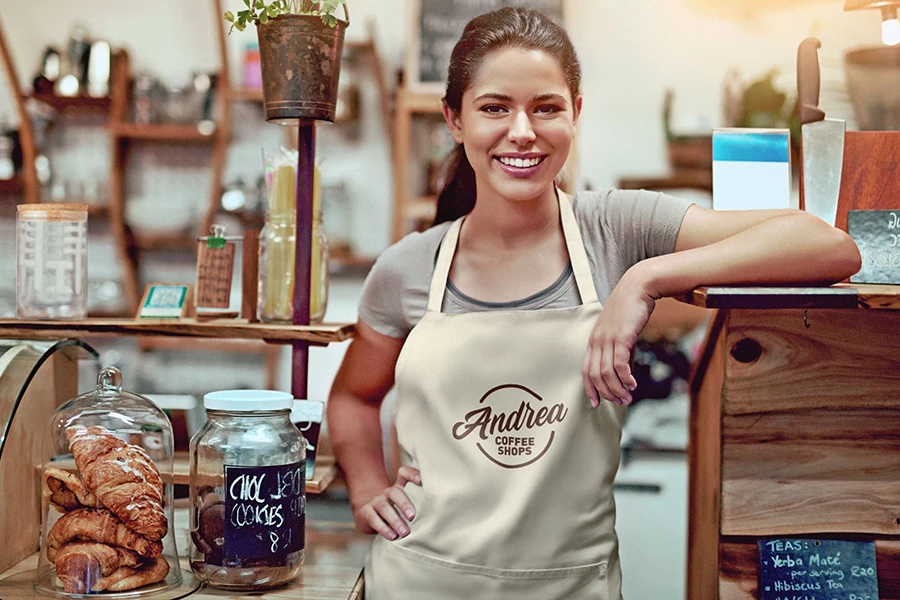 Coffee or tea cups with the company logo are a popular gift among employees. As well as being practical, they contribute to a pleasant atmosphere during coffee breaks and encourage relaxed communication between colleagues. Personalising the cups by name is highly desirable to make them easier to use, and will also reinforce a sense of loyalty and belonging among employees.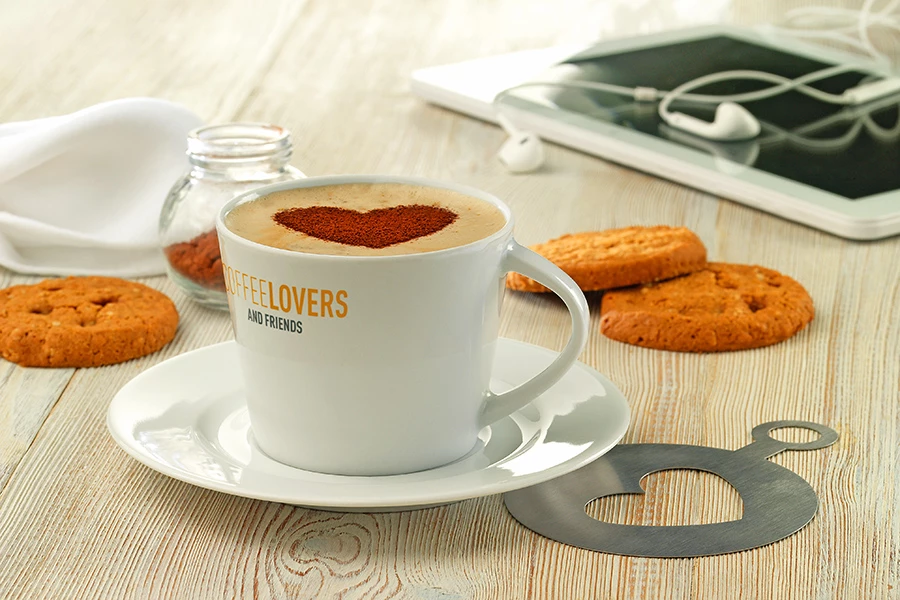 Water bottles are an excellent choice of promotional gift for employees as they promote a healthy lifestyle while being environmentally friendly. They allow employees to stay hydrated throughout the day, both in and out of the workplace. Personalised water bottles with your company logo not only promote your brand but also foster a sense of belonging among employees.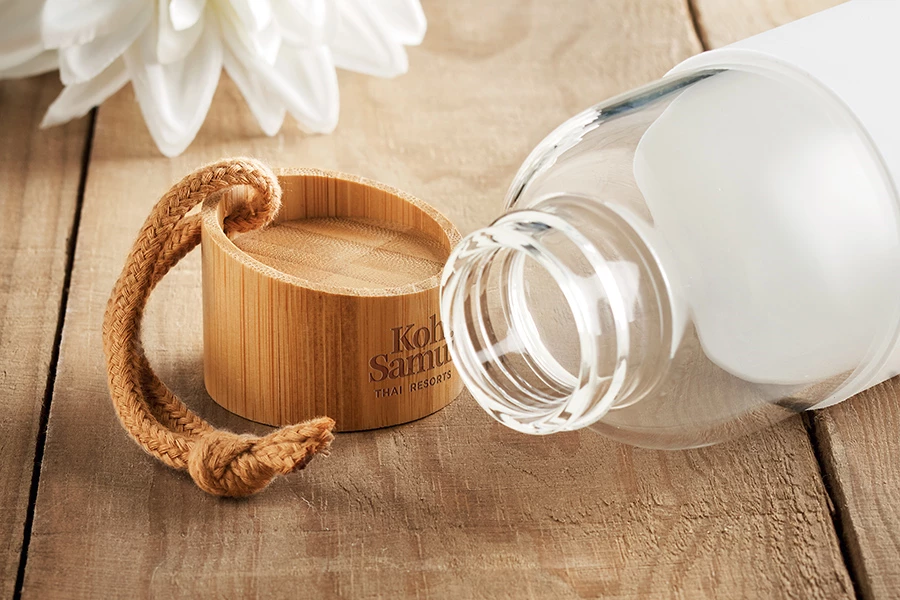 A power bank is a practical promotional gift that will keep your employees ready to charge their phone or tablet wherever they are. No more worrying about running out of batteries during important meetings or trips. As well as making it easier to use your devices every day, the power bank is also a great opportunity to promote your company, as you can brand it with your brand logo to create additional visibility and strengthen employee loyalty. Delight your colleagues with this practical gift that will make their lives easier and promote your company at the same time.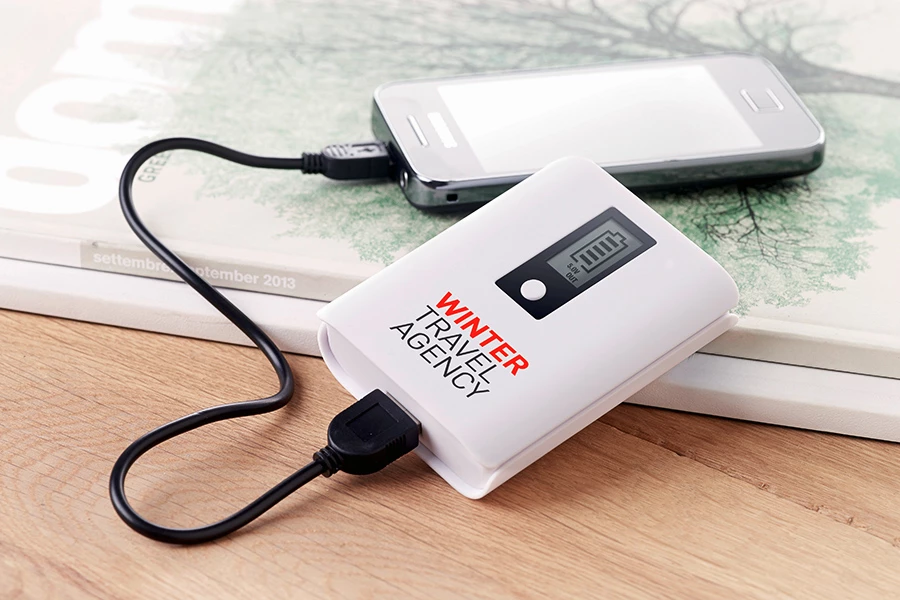 Office supplies are an indispensable part of the everyday working environment. Handbooks allow us to plan and keep track of important tasks, while organisers help us to stay organised and on schedule. And writing sets are the perfect combination of writing instruments for creating and expressing ideas.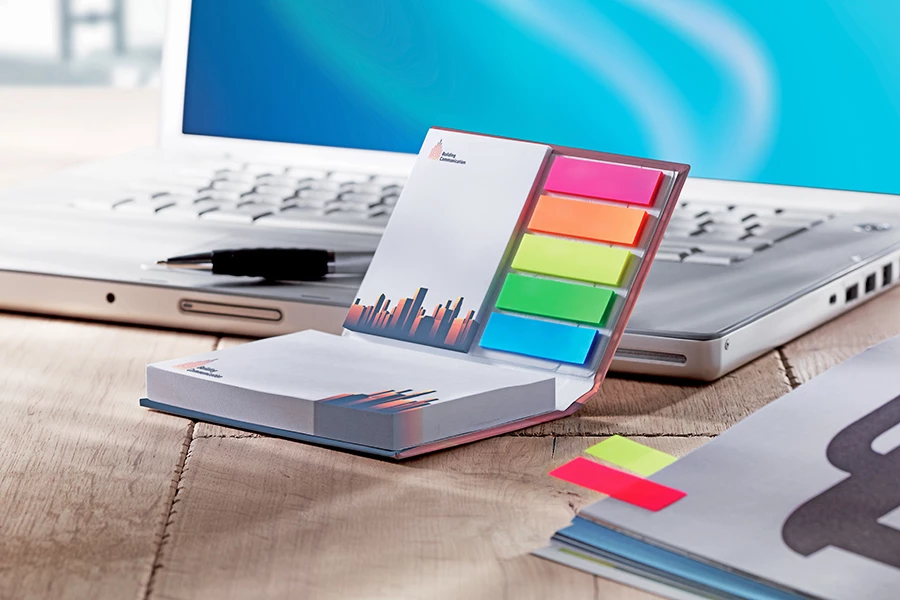 Business bags and backpacks are an extremely useful gift for employees. Not only are they practical for carrying work documents, laptops and other essentials, but they are also a great opportunity to promote your brand. Personalise them with your company logo and create a smart and professional image that will impress those around you.
Eco-friendly promotional gifts are a sustainable solution that will impress your colleagues. The IMPACT collection offers products made from eco-friendly materials such as recycled canvas bags, RPET cooler bags and recycled business backpacks. With these eco friendly products you will promote your brand while helping to protect the environment.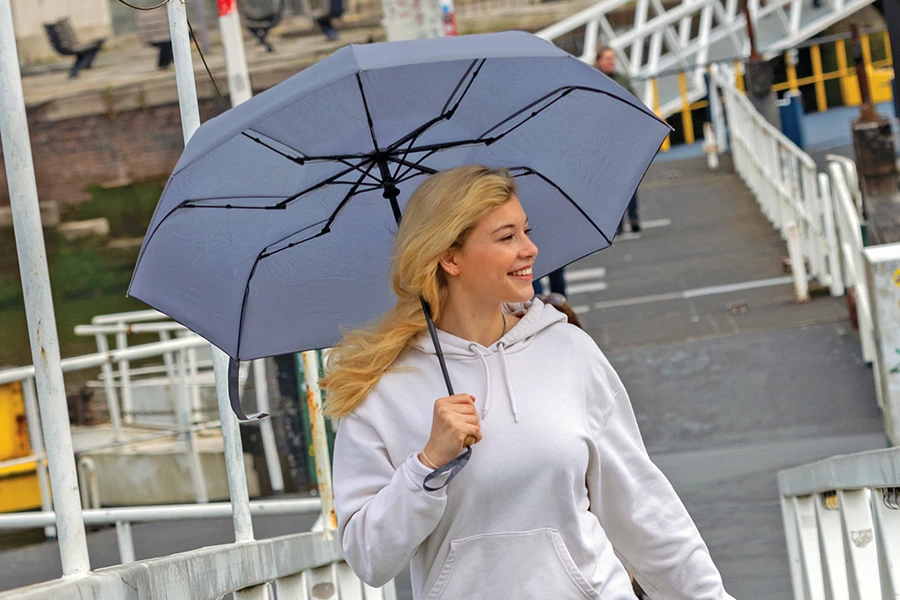 How can promotional items affect employee motivation?
Promotional items can have a very significant impact on the motivation of a company's employees. When we give promotional gifts to our employees, we show our care, gratitude and appreciation for their work. This creates a positive atmosphere and a feeling of appreciation among employees.
Gifts also provide an additional incentive to achieve goals. When employees receive a promotional gift, they feel rewarded for their achievements and their motivation to continue working increases. Gifts can act as a motivational factor, encouraging employees to be more productive and improve their performance.
In addition, corporate gifts strengthen employees' loyalty to the company. Employees who receive a gift with the company logo become brand ambassadors. This fosters a sense of belonging and identification with the company's values and objectives. As a result, team spirit and cooperation between employees is strengthened.
Promotional gifts also create a positive working environment. When employees use the gifts in their daily work, they feel empowered and confident. This contributes to job satisfaction and boosts employee morale.
In conclusion, promotional gifts play an important role in motivating employees. By selecting and personalising the right gifts, companies can create a positive impact on employee motivation, satisfaction and performance.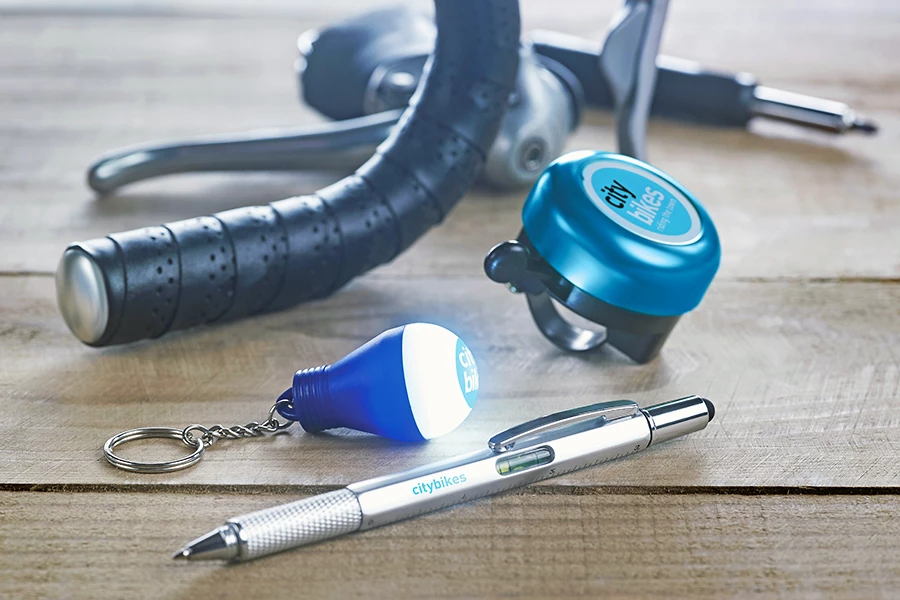 Is it better to choose personalised or the same gifts for all employees?
Choosing between personalised or identical gifts for all employees is a common question that companies face when planning promotional gifts. Both options have their advantages, so it is important to consider a few factors when making the decision.
Personalised gifts provide a personalised approach, allowing gifts to be tailored to the preferences and interests of individual employees. This can show that the company values each individual and makes an effort to meet their expectations. Individualised gifts can also be more surprising and personal, which can reinforce employees' sense of belonging.
On the other hand, equal gifts for all employees bring unity and equality among colleagues. Such gifts create a sense of belonging to the team and emphasise community. In addition, matching gifts can be more practical and easy for the organisation and are usually more cost-effective.
When deciding between individual or matching gifts, it is crucial to consider the company's culture and values, size and budget, and employee preferences. Often the best solution is a combination of the two approaches, for example with a matching gift for all employees, complemented by a small individual addition.
Ultimately, the aim of promotional gifts is to create a positive atmosphere among employees, reward them for their efforts and reinforce loyalty and motivation. Whether you choose individual or matching gifts, it is essential that the gifts you choose are thoughtful, of high quality and tailored to the needs and interests of your employees.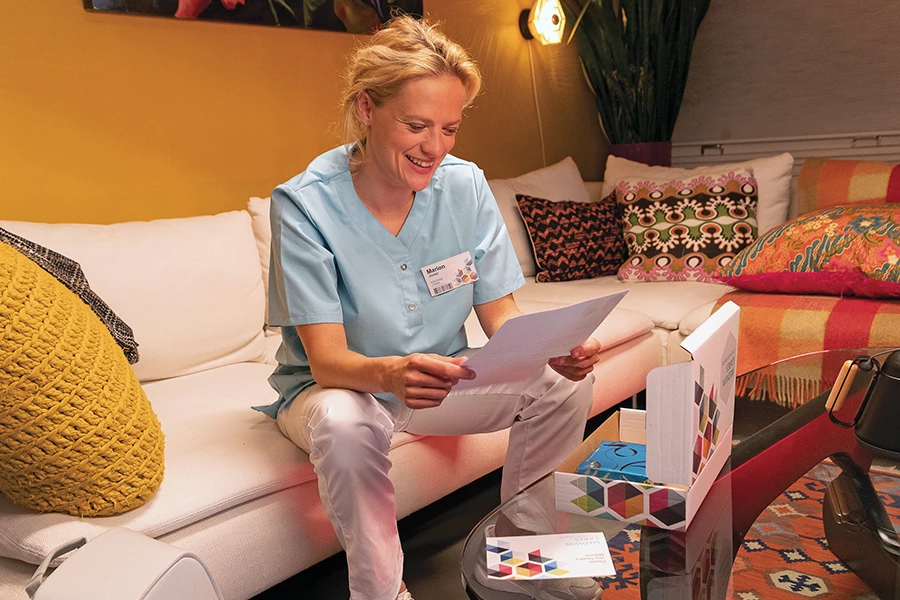 Adjust your strategy according to employee reactions to gifts
Adapting your strategy to the way your employees respond to gifts is crucial to your company's success. When giving gifts to employees, it is important to monitor their reactions and feedback. This information allows you to better understand which gifts are most popular and appreciated by your employees.
Each employee has their own individual preferences and needs, so it is important to adapt your strategy to these varied reactions. Monitoring feedback allows you to find out what your employees really value and like. Based on these insights, you can adjust your choice of gifts and focus on those that will really delight your employees.
There are many benefits to adapting your strategy according to how your employees respond to your gifts. Firstly, it improves employee satisfaction as they will feel more valued and heard, leading to greater motivation and engagement at work. Secondly, it strengthens the bond between the company and the employees by showing that you are attentive to their needs and wishes. This creates a positive working environment and encourages collaboration and team spirit.
So don't forget to adjust your strategy according to how your employees react to the gifts. Listen to their feedback, adjust your choice of gifts and maintain a positive relationship with your employees. This will ensure that the gifts are truly appreciated and have a positive impact on your team's motivation and performance.

One final thought
Employee gifts are a great way to show appreciation and promote a positive working atmosphere. When chosen correctly, gifts can strengthen employee loyalty, improve motivation and contribute to the success of the company. Remember to choose gifts that are personalised, practical and tailored to your employees.