Reusable shopping bags are a promotional gift that protects the environment.
Shopping bags and printed or embroidered purses are a handy and gratifying promotional gift that significantly raises the appearance of your company. A shopping bag is an item that we use daily, which dramatically increases its promotional value. Moreover, the relatively large area for branding allows us a creative approach to the design of the advertising message. Furthermore, when the gift recipient carries it, our appearance dramatically increases and thus, the promotional effect. In short, a shopping bag is a tool for promotion like not many.
A study by the Advertising Speciality Institute found that:
73% of consumers own a promotional shopping bag or purse.
Consumers keep a promotional shopping bag or purse for an average of 11 months.
Promotional shopping bags or purses generate 3300 impressions of your logo in its life cycle.
A promotional shopping bag or purse that costs 5 EUR has a CPI (cost per impression) of 0,002 EUR.
50% of consumers answered that they would do business with a company that gave them a promotional shopping bag or purse.
84% of consumers over the age of 50 answered that they own a promotional shopping bag or purse.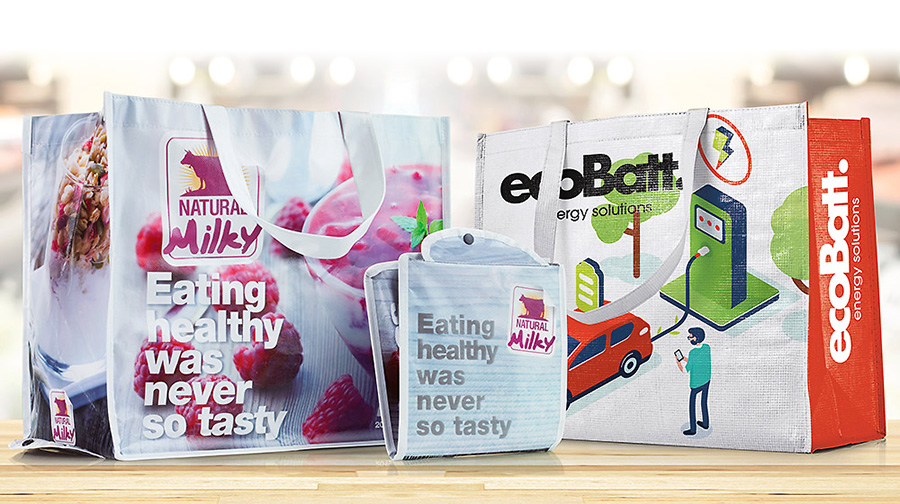 If we add to this the ecological aspect that a reusable bag has as an ECO gift compared to classic PVC bags, we get a winning combination. That will make a very positive impression on our customers or business partners. Last but not least, the price, which is among the lowest, in similar product groups, also speaks in favour of shopping bags as a perfect promotional gift. In short, when thinking about what to give as a promotional gift, our advice is a shopping bag.
According to earthday.net, everyone carrying their reusable shopping bags to the store would be consuming 2,880,000,000 fewer plastic shopping bags per day. A number worth considering.
In our offer, you will find a variety from cotton shopping bags to those made of artificial materials. We can print or embroider anything on them, and if you need a good design, we can prepare it in our graphic studio.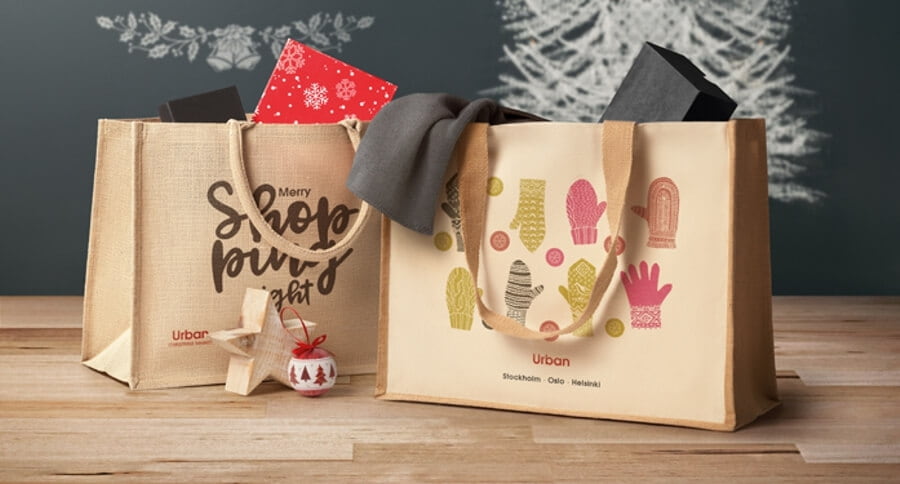 You can request an offer for printing, embroidery, or a larger quantity very quickly on the item's product page. However, our blog,
How to request an offer on habeco.si
, will help you if you get stuck.
Do you need unique shopping bags? We recommend: