A printed t shirt is a walking billboard. We have here a collection of quality short sleeved men's and women's t shirts from Roly, Kariban, Sol's, Gildan and Anvil. We also offer a wide array of printing techniques and embrodiery. You can easily request a quote\offer from us at the product page. Find out how to here.
What makes up a quality T shirt? Because there is such a large selection of models, please read our QUALITY T SHIRTS post, to help you choose the appropriate one. We have described everything about materials, production, sizes and several more topics, to make sure you choose the best model. T-shirts have been a staple of promotional merchandise for a while now, but we still realise you are not as proficient with them as we are.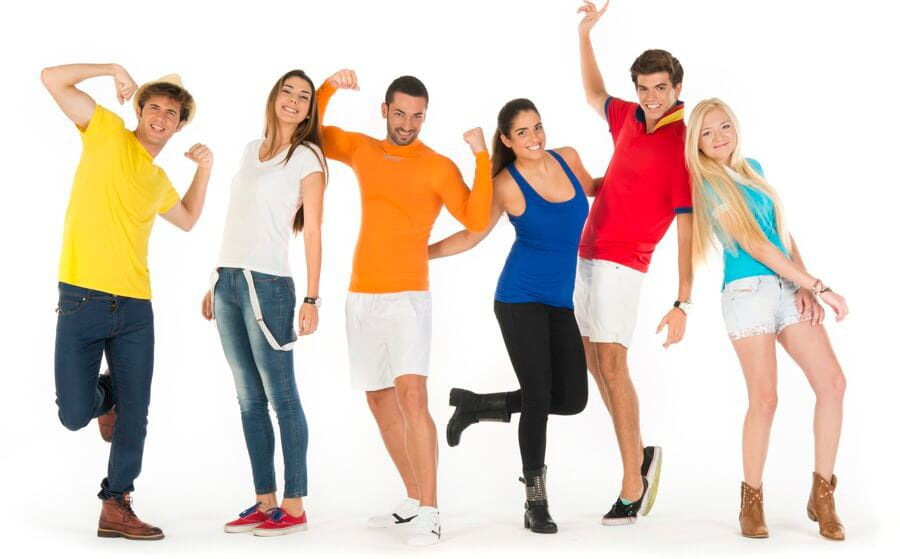 A large stock of mens and womens tshirts in all colors and sizes. Print and embroidery inhouse. All of our tshirts are from reputable manufacturers: Roly, Gildan, Sol's, Kariban and Anvil. They are all manufactured according to OEKO-TEX® Standard 100 and are perfect for a promotional gift.
ATTENTION: Most of our T-shirts have the possibility of removing the neck label and printing your own, custom one. This will make your printed T-shirts even more special!
Did you know these facts about promotional T-shirts??
80% of consumers own promotional T-Shirts
63% of consumers keep their promo T-shirts for over a year, with 47% keeping them for 2 years and longer
3,400 number of impressions Promotional T-Shirts generate throughout their lifetime
A T-Shirt that costs $7 will have a CPI of only 2/10 of a cent per impression!
Promo T-Shirts are kept an average of 14 months
Source: Advertising Specialty Institute
And we have to add one more thing. Tshirts are an universal garment for more than a century. Everyone owns dozens of them. Now, if you print a unique and eye-catching design, it can also turn into a fashionable item, which your clients or potential clients will enjoy wearing and thus making your promotion that much more effective. See below some of our choice:
In case you are looking for funny tshirts or just want to make an unique tshirt for yourself, please visit our shop GiftShirts.eu, where you can design your own unique tshirt.
Is there still too much to choose from? Take a look at our best sellers.