Promotional and business gifts for a better atmosphere in the car
We spend more and more time in the car. Every day we drive to work, run errands or go on different journeys. Our car has become a second home where we spend a lot of time. That's why small car accessories are always a welcome promotional or business gift that every customer or business partner will be happy to receive.
When you're on the road, useful and practical car accessories are sure to come in handy. There is a wide range of products available that can be customised to suit your needs. Car fragrances that create a pleasant atmosphere while driving are the perfect gift for those who appreciate a fresh smell in the car. Mobile phone holders that allow you to securely place your phone and make hands-free calls are indispensable for those who want to stay connected while driving. And of course, not forgetting car chargers, which allow phones, tablets and other devices to be charged quickly and efficiently, even on longer journeys.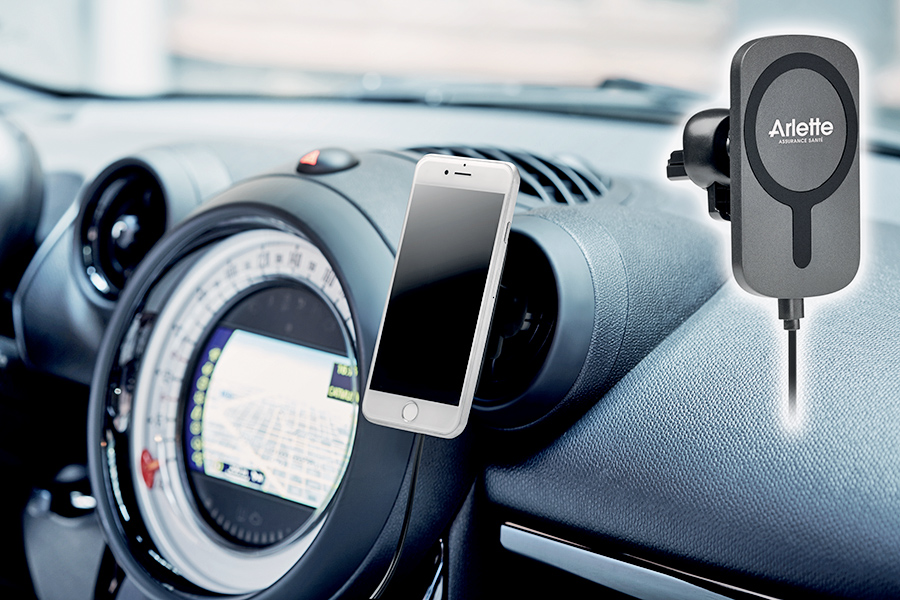 Key rings that are also bottle openers are also extremely popular among car enthusiasts. These practical and multifunctional products are always at hand and at the same time promote your brand or company. In addition, there are also document storage pouches, which allow you to keep your driving licence, road licence and other important driving documents in an organised way. With these bags, your customers or business partners will always have important documents at their fingertips.
To choose the right business gift, you have a variety of customisation options. Imprinting or laser engraving your logo on the product of your choice will ensure a lasting presence of your brand in the recipient's life. You can also take advantage of volume discounts that allow you to buy larger quantities of products at a better price.
On the product page of your chosen item, you can easily get a quote for an imprint, laser engraving or quantity discount. This way, you can create personalised corporate gifts that will make your customers and business partners happy and grateful.