Many organisers of various events are among our clients – they organise entertainment, sports, and business and professional events. Today we will dedicate a few words to the latter.
We have cooperated with our business partners to prepare and organise business and professional events for many years. Promotional and corporate gifts are an essential part of any event, as they provide attention on the spot and have a long-lasting effect even after the event. We offer reliable support in the gift selection, design, ordering and delivery of promotional products for fairs, conferences, congresses, round tables, etc.
In our more than 30 years of operation, we have gained valuable experience preparing and organising events, which we are happy to share with you.
Choose and order good promotional gifts for your event promptly.
The supply of good promotional gifts is critical when organising an event. The gift bag, which contains gifts and promotional items, has become the standard expected by participants at business and professional events. The latter will increase the added value of your event. In addition, it will strengthen your visibility and the visibility of sponsors even after the event.
Research (PPAI - The Promotional Product Association International) shows that good promotional gifts have better results than television or radio advertising. For example, they found that branded cups are much more effective than radio or television commercials, with as many as 57% of people remembering an advertiser on a cup, while only 32% with a radio ad or only 28% with a television ad.
Promotional gifts that are a vital part of every professional event: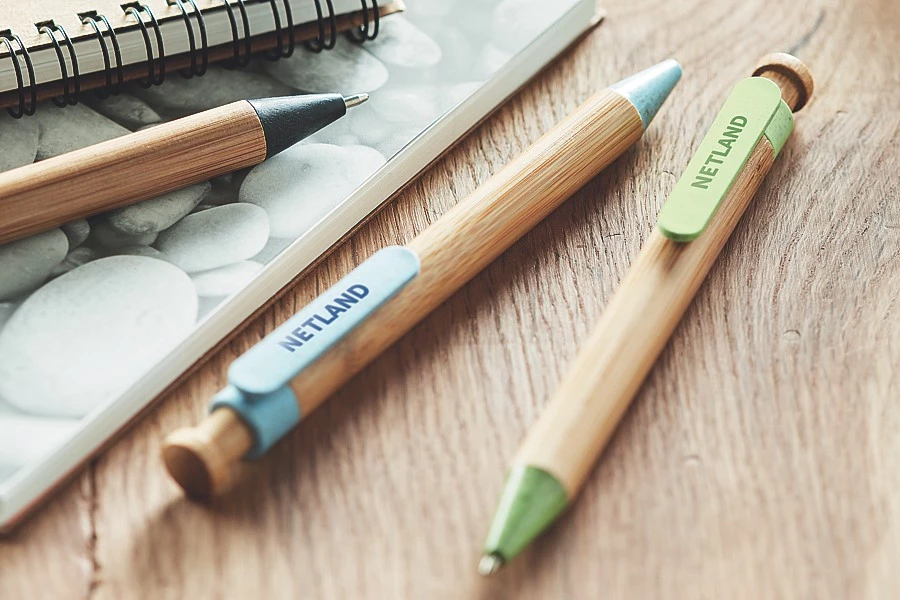 When organising professional events, you will need:
Are you a sponsor of the event? Even in this case, don't forget the promotional gifts.
For your stake to bring the most results, don't forget the promotional gifts for all participants. They will increase your brand's visibility and strengthen affiliation with your company long after the event is over. The participants will keep your gift for up to 7 months. 73% of people will use your promotional products at least once a week. 83% of people will remember you, and 20% will buy from you later. Studies have also shown that promotional gifts give gift recipients a favourable impression of your company (52%). However, the gift value does not play a significant role in this.
Being a sponsor of an event can be a good opportunity for your company or brand to draw existing and future business partners to you. Corporate and promotional gifts are affordable and people-friendly ways to advertise, so it is wise to use them to the fullest.
Equip your team!
At business and professional events such as fairs and congresses, visitors mostly meet for the first time and do not know each other. Therefore, the organisation members must be dressed uniformly, that they have accreditations with their name and function, and their appearance is visible from afar.
You may want to avoid this cost, but we assure you that this is a mistake, mainly for two reasons. First, this type of corporate wear is no longer expensive and can even profit you if you offer positions on a t-shirt or shirt to sponsors for advertising. Second, your "STAFF" can become a mobile walking billboard and, at the same time, a very visible part of the event's organisation.
And last but not least! A T-shirt, cap or any other piece of equipment will be a pleasant memory for employees or volunteers for a long time to come, and they may use it many times even after the event.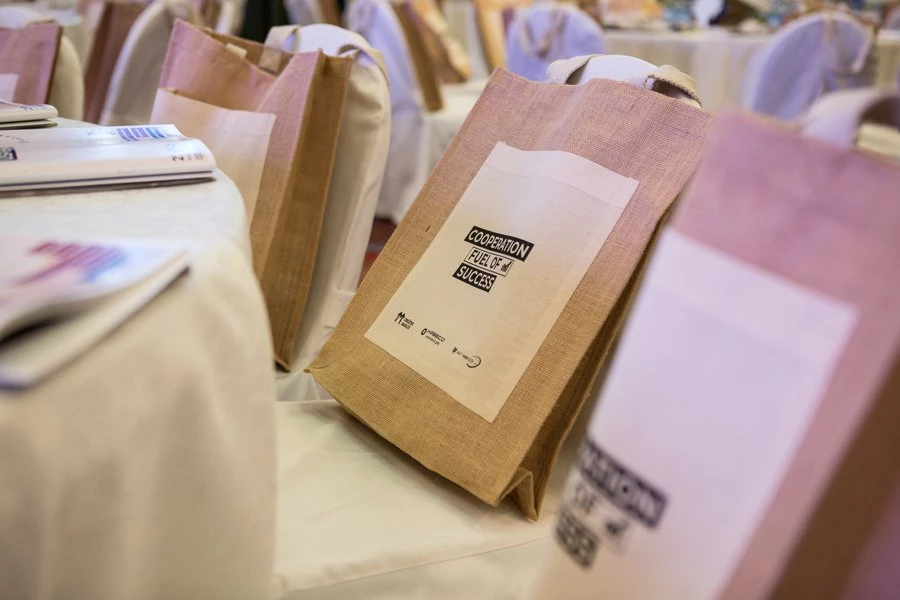 Factors of an excellent professional event
Good organisation and good experts from the broader field are conditions for a good and successful event. In addition to these two factors, it is also crucial to set goals.
Namely, every path is correct if we don't know where we are going.
Objectives can be:
marketing (e.g. increasing sales, gaining new contacts or customers, etc.),
organisational (e.g. how many participants, how many lecturers, etc.),
communication (e.g. to strengthen the brand reputation),
economic (how much profit the event will bring, etc.).
One of the goals is often media publicity. If you want media attention, it is advisable to consider one of the following factors:
involve a celebrity in the event,
make the event as dramatic as possible,
part of the event should be innovation, something completely new,
the event should be full of emotions,
the event should be unexpected.
Media publicity is an important goal for many companies - but don't let it be your only goal; otherwise, the event will turn out dull.
Who is your event for?
It is imperative that you determine your target audience before organising the event. For example, who is the event for? Whom will you invite to it?
Once you have identified the guests, you will be able to choose effective channels for the promotion, design messages, choose promotional gifts and, finally, adjust the program and the course of the event accordingly.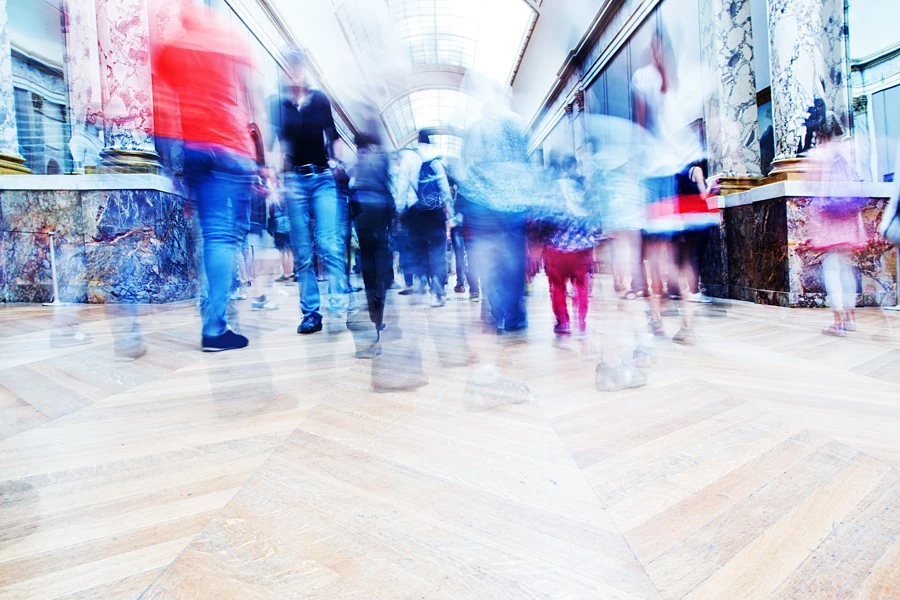 The following characteristics are most important in determining the target audience:
age,
gender,
number,
place of residence,
education or job.
The next step is to choose the date and place of the event.
Before confirming the end date, see if there is any other important event on the day or an event that addresses the same target audience. It is also vital to avoid Mondays and Fridays, school holidays, and the high season for business events.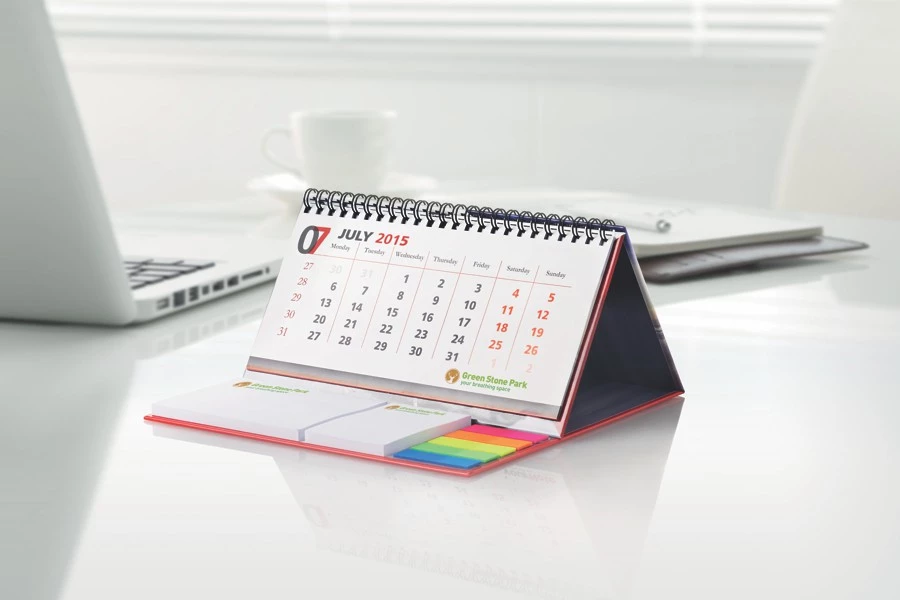 Strictly plan and control the cost of the event as well.
Prepare a document with all the estimated costs of the event. It is also crucial that you constantly check the record. This is because the costs of an event can be fixed (which are known exactly) and variable (they can vary and cannot be entirely accurately predicted). For example, fixed costs in organising a professional event can be costs of renting space, costs of technical support, costs of hiring business organisers, transportation, costs of lecturers, costs of printing, marketing and promotion, photography and promotional gifts.
Interesting blogs on a similar topic are also:
Are you using your promotional products to their full potential?
6 reasons to use promotional gifts