"72% of consumers believe that the quality of a promotional product is directly related to the reputation of the company."
Today, almost a great number of us can't do without technology, simply because of the benefits we enjoy from it. It is without a doubt that technology makes life easier for us. That is why technology promotional products are amongst the most popular branded items you can see around you.
Tech products are considered significant and valuable promotional gifts, and that's why you should take a tech-savvy approach in your promotional or advertising strategy. Before producing or purchasing your tech branded items, there are some things to know about these promotional items and several reasons why you shouldn't neglect them, especially if you want to stand out with your marketing tactic.
Therefore, kindly read on for more tips as outlined below on the topic; "Simple Guidance for You on Technology Promotional Products":
What are Technology Promotional Products?
Why Power Banks are the Must-Have Promotional Tech Product?
The Benefits of Promotional USB Drives?
How Promotional Headphones can promote your Brand?
How can you use Promotional Speakers for your Business?

What are Technology Promotional Products?
Technology promotional products are technology or electronic products branded with your company's logo, message, or design. They are great for complementing your business advertising strategy and promoting your brand. They are cost-effective, valuable, and can give your company the exposure it needs.
Examples of these tech promo products are USB Drives, USB cord, Bluetooth finder, power banks, chargers, speakers, headphones, earbuds/earpieces, phone case, phone pouch, phone holder, extensions, surge protectors, adaptors, mousepads, laser pointers, rechargeable fans, ring lights, memory sticks, lamps, flashlights, cameras, etc.
You should consider tech branded items for giveaways at your next brand events, such as tradeshows, conferences, charity, anniversaries, exposition, etc. Tech products are preserved as high-quality products, thus, making them great for your brand recognition and reputation.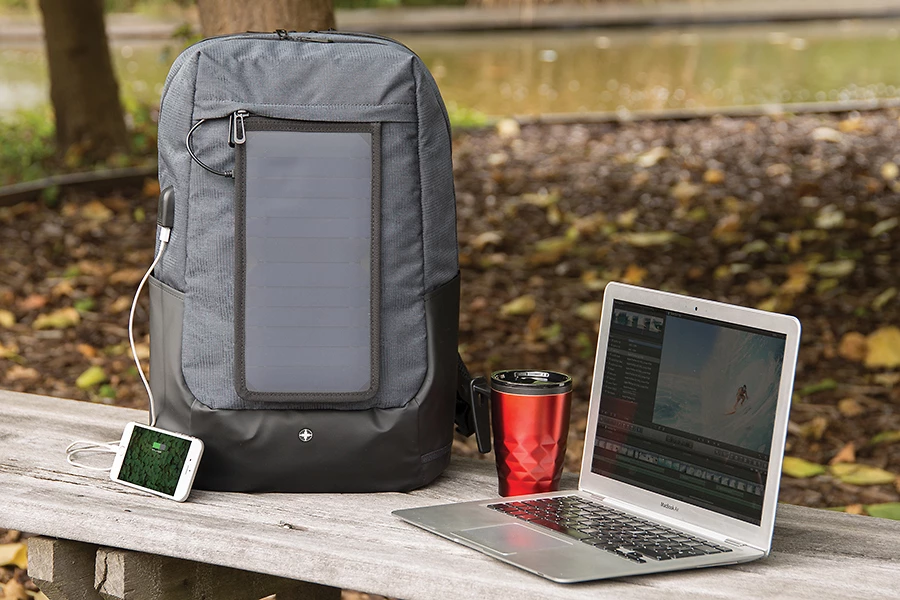 Also, they are used by anyone and everyone, making them the products that will get you the attention you need to share your message.
Furthermore, you make a good impression on potential clients. Using the tech products to do things they enjoy, more simply and conveniently would make them create a small space in their heart for you, purposeful or sometimes, even unconsciously. Indeed, that's the power of psychology.
In this tech-obsessed world, tech products are desired by everyone. Therefore, you should purchase tech promo products of good quality, that are safe for usability, and meet the current trend or demands of your employees, target audience, and clients.

Why Power Banks are the Must-Have Promotional Tech Product?
Our mobile devices and tech products are always in constant use. Our phones are always with us, wherever we go, and that's why promotional power banks are now in greater demand than ever. Power banks are portable and used to recharge our devices, thus making them the must-have promotional tech products.
Power banks often called "portable smartphone batteries or chargers" are great for one go - recharging our smartphones and other technological devices such as smartphones, tablets, battery-powered headphones, portable speakers, etc., depending on the battery's capacity. They do this while providing a convenient, easy, quick, and accessible means of charging.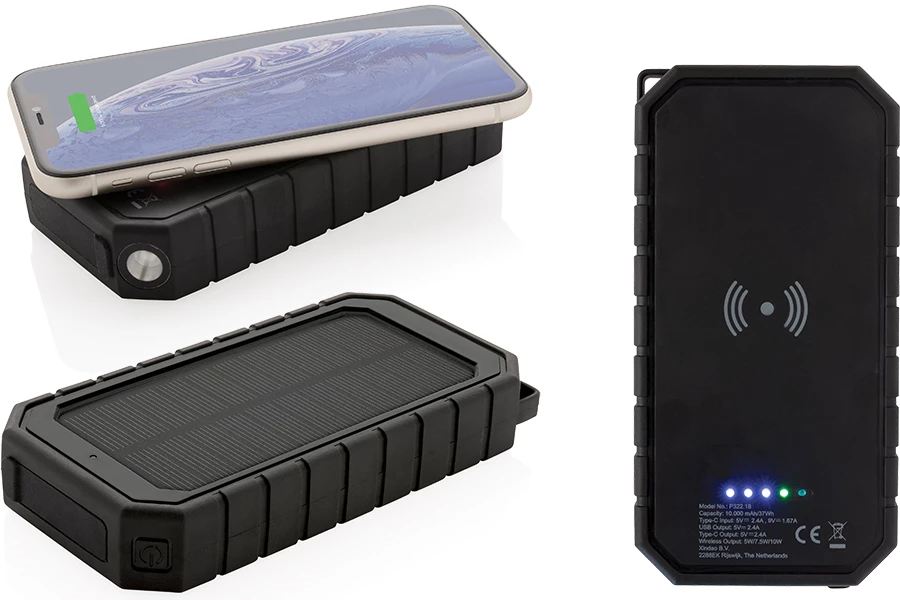 Power banks are a lifesaver, good for us as we commute or travel, great for camping, and cherished in areas where the electricity is unavailable or unstable. They are an emergency power source and this functionality makes them an essential modern promotional tool that your recipients would cherish. Therefore, your branded product has a very high chance of being visible to others, especially in areas where you are not visible.
Promotional power banks can be produced from materials such as plastic, metal, bamboo, etc. Also, they can have additional features such as keychain integration, fast charging, solar charging, wireless charging, dual ports, triple ports, integrated cables, and digital display. A new emerging trend is the introduction of Qi- devices that have increased the need for wireless chargers and Qi-power banks. Therefore, make sure that your promo power banks have at least one of these features mentioned to boost their value.
Furthermore, they are available in different battery capacities, sizes, shapes, and can be customized with specific colors, names, logos, or designs. This makes promotional power banks good corporate promotional gifts that would boost employees' morale and brand culture, earning a spot as one of the best corporate gifts and business gifts.
Overall, power banks are long-lasting, popular, and highly appreciated, making them appealing to your potential leads and target audience. This helps you create a unique user experience and achieve your branding and marketing objectives.

The Benefits of Promotional USB Drives?
Promotional USB drives are also known as promotional USB sticks. They are USB sticks branded with a company's design or logo. They offer good benefits, ranking them as one of the top business gifts.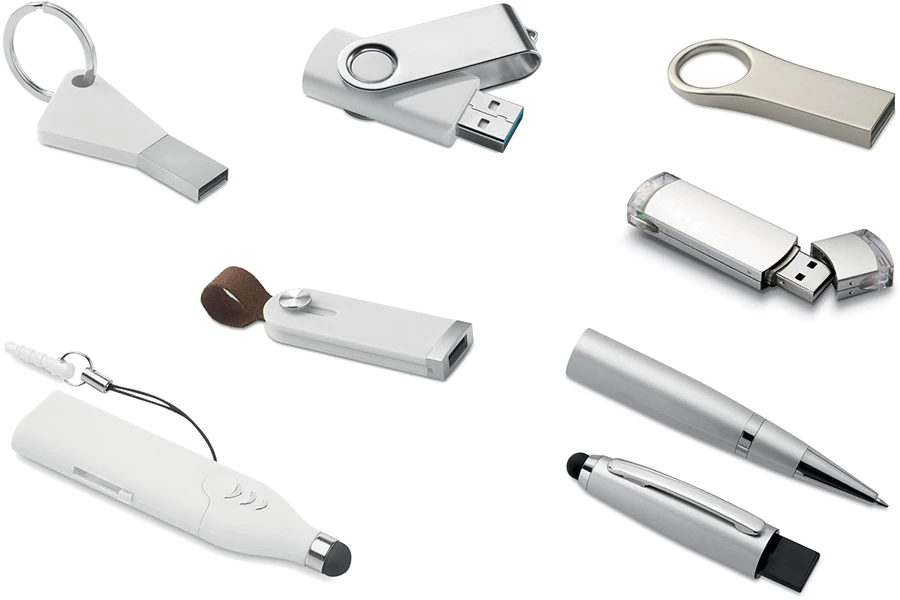 They are a great tech gift that anyone would love, and are good for giveaways at exhibitions and conferences. It's even better when presented with your brand's catalog or sales brochure, and a good thing about them is that they are affordable, portable, and can be easily customized.
Promotional USB sticks are available in flexible formats, ranging from different colors, shapes, memory sizes, and materials such as rubber, wood, plastic, or metals. They are used to store data, serving as backup for some of our work files and our important information. This leaves a memorable impression as a thoughtful gift to the users.
Furthermore, they are considered as a relevant and unique branded item that would catch people's attention, boost your brand's awareness and enhance your company's image in a positive light. Thus, you should not hesitate to incorporate promotional USB sticks/drives as part of your advertising strategy.

How Promotional Headphones can promote your Brand?
Headphones are valuable promotional products that would be greatly appreciated and used by the recipients. This is good news because a promo product is successful when it is received, appreciated, utilized, and visible, wherever it is used or carried.
Headphones are portable and would not be left behind as people commute from one place to another. They can be worn around the neck or carried around in pockets, handbags, or backpacks, reinforcing their role as great tools for on-the-go exposure. Furthermore, another good thing about headphones is the versatility it offers.
Today, we have headphones in different variations such as earbuds and canal phones, to meet the taste of each user, further increasing its appeal and boosting exposure in return. They are a necessity in the workplace, used by remote workers for virtual conferencing, a good accessory at the gym, great for listening to music, audio calls, in-car conversations, and watching movies. Indeed, we use them as we walk, run, travel or work at home, proving the high usability that makes them a good selection for corporate gifts.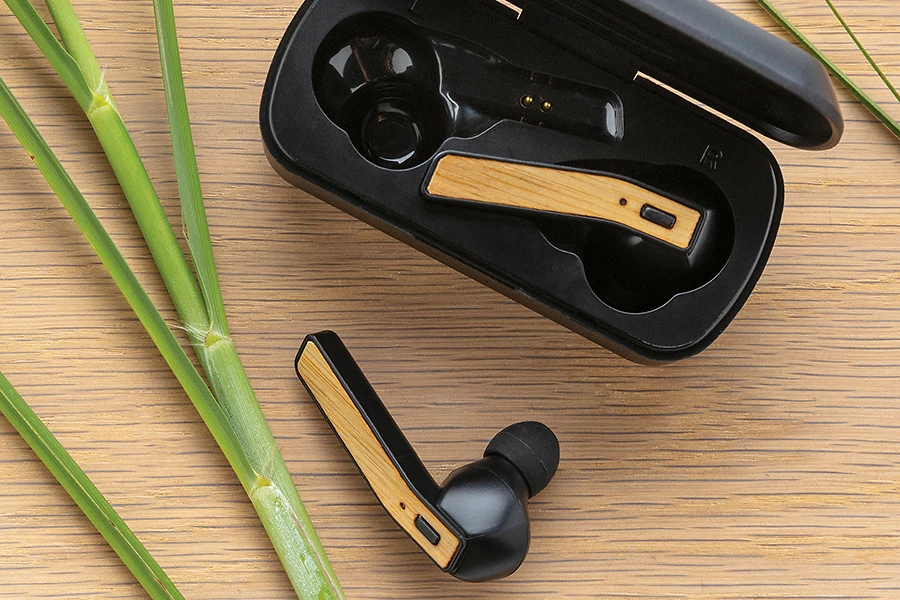 Also, headphones offer eco-friendly options because they can be made from materials such as bamboo, not sticking to plastic alone. Today, these promo products offer additional features such as noise-canceling, water resistance, smart features, wireless charging, body foldability, light-up logo, and Bluetooth connectivity. This increases their value as a practical gift that your users would love.
It is well known that music is associated with emotions such as positivity and nostalgia. Thus, the more frequently the headphones are used, the stronger the sentimental value attached to them. Therefore, you should consider these features when choosing the perfect promotional headphones that would give your brand a good image, increase your brand's visibility and promote your brand in the best possible ways they can.

How can you use Promotional Speakers for your Business?
Promotional speakers are another unique promo gifts you should consider. Nowadays, they are popular among all ages due to their uses in schools, beaches, parties, gyms, at work, at home, camping, etc. They are a great accessory and accompaniment for adding more flair to your indoor and outdoor activities. Indeed, promo speakers are a long-term investment that your company shouldn't overlook.
Just like other promo tech products, speakers come with different features such as being waterproof, solar charging, and wireless charging. They can be made from different materials and are available in different sizes and shapes. Therefore, your business should employ this promo item to enhance customer retention and promote brand awareness.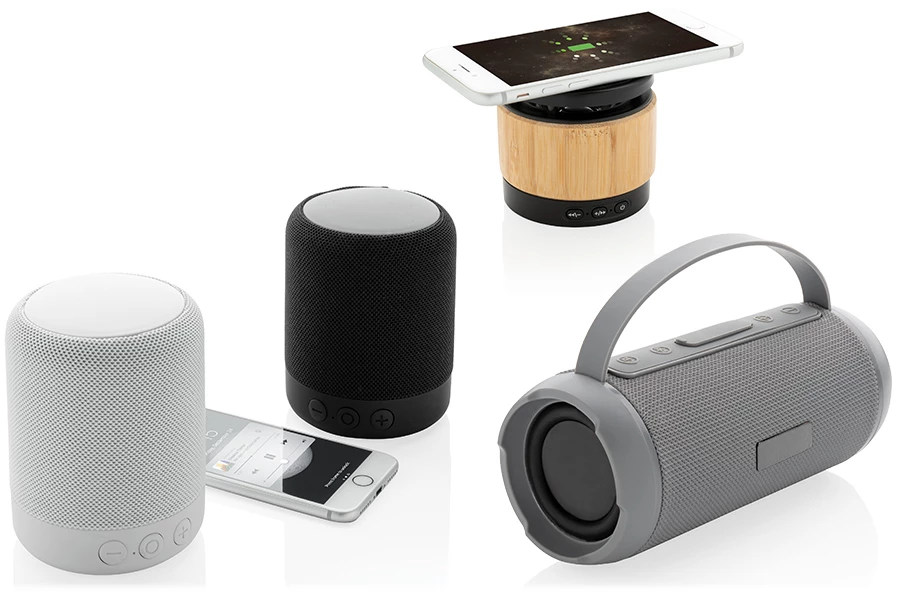 Promo speakers offer subtle yet powerful promotional benefits such as visibility, and marketing, driving your brand's message and generating new leads for your business. Also, they are great for kickstarting a marketing campaign by sharing them as giveaways or branded merchandise at stores. Therefore, your business should use this promo item to enhance customer retention and promote brand awareness.

In summary, this article would have enlightened you on the benefits of tech promo products such as promotional power banks, promotional headphones, promotional speakers, and promotional USB sticks. Remember, branded products are effective promotional items that would bring in great conversions in the long run and help you achieve your marketing goals.
Therefore, this article is your best bet if you are confused, indecisive, and need more guidance in choosing the technology promotional products that suit your brand, business, organization, or company.