Promotional textiles and promotional clothing are becoming an increasingly popular business or promotional gift!
The promotional textiles of the renowned brands such as Roly, Regatta, Gildan, Sol's, Kariban and Anvil from our offer are among the highest quality on the market and still quite affordable. Our offer always gives preference to items that have a good ratio between quality and price. Promotional textiles and promotional clothing are among those promotional gifts that have the best-added value in appearance. And thus promote the brand or your advertising message. Moreover, its practical value and large areas suitable for printing or embroidery offer many possibilities for branding.
Of course, creativity in graphic design is welcome. Your customers or business partners will be delighted with a quality business gift. It will be nicely printed or embroidered and as such suitable for every day and every occasion. You, on the other hand, will get a walking billboard for a minimal cost. Moreover, a thoughtfully designed piece of promotional textile will be happily worn by your gift recipients, thus spreading your message or the visibility of your company.
There are not many promotional gifts that have such a wide range of potential users. Old and young, children and adults, men and women, in short everyone wear promotional textiles and promotional clothing. It is helpful at home, at work, at sports and we could list more. So, there is a very high probability that the gifted item will find a user sooner or later. With that, your advertising message will go among people in the most unobtrusive way. And if you think about it, you will find it challenging to find similar properties collected in one single item.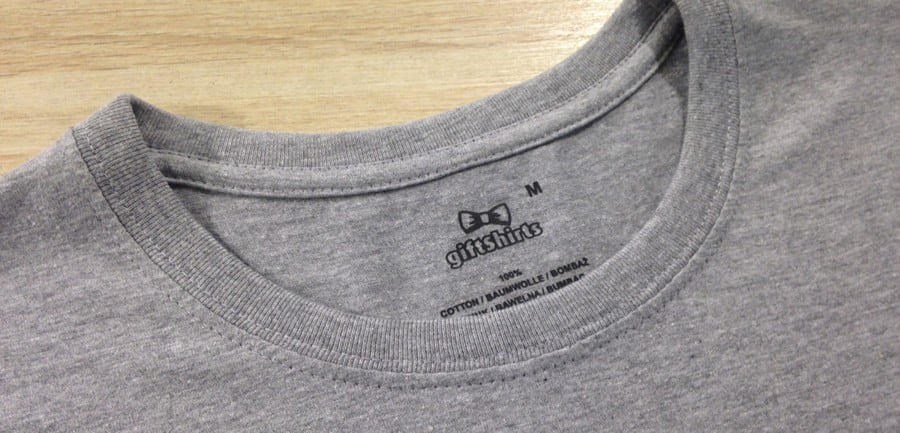 We provide various types of printing (classic screen printing, screen printed transfers, DTG printing, printing with flex foil, ...) and embroidery. Many years of experience are a guarantee of quality and thus your satisfaction. Of course, in our graphic studio, we also offer design and pre-press assistance. Most items can also be folded and packed in bags. We can also add your message, personalize the item and even deliver it in person to your gift recipients.
Products from the promotional textile group are also suitable as work clothes. A work uniform has always been a rational way to promote your company. Nicely and uniformly dressed employees signal the company's professional attitude towards its customers and employees. You can read more about this in our blog: How should employees be dressed to stay safe, become more loyal, and bring more earnings?
In addition to a wide range of quality textiles at affordable prices, we also offer printing or embroidery. Our graphic studio will help you create a quality and neat printout. So with us, you get everything in one place. Our more than 30 years of experience are a guarantee for quality service. Can't decide whether to print or embroider the selected products? Then, please read our blog: Printing or embroidery on promotional textiles. You can find more about the suitability of a T-shirt as a gift in the article A printed T-shirt is a valuable promotional gift!
The manufacture of all promotional textiles in our offer is per OEKO-TEX® Standard 100. The latter ensures product quality and compliance with international agreements regarding the environment and employees' protection.
In our offer of promotional textiles, you will find the following promotional clothing:
T-shirts,
Polo shirts,
Sweaters,
Hoodies,
Fleece jackets,
Softshell jackets,
Sportswear,
Sweatshirts,
Jackets,
Workwear, ...
If you liked this article, you would probably be interested in How corporate wear can raise sales, which you can find on our website Habeco.Gifts.