With the screen printing technique, it is possible to print up to 300 x 300 mm dimensions and digital transfers up to max. 300 x 260 mm.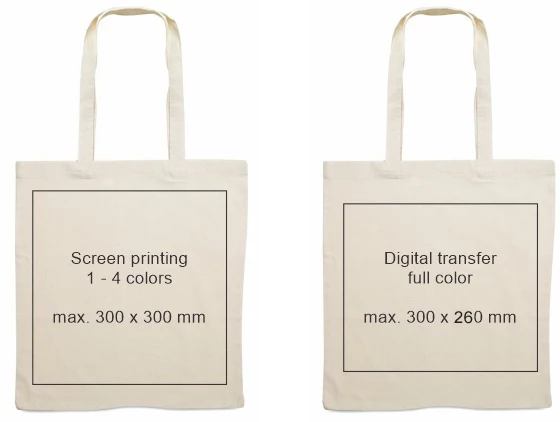 Price list of screen printing (1 - 4 colours) and printing with digital colour transfers according to the quantity of bags and no. of colours:​
The prices in the table include bags, bag printing, delivery to one address in the EU, prepress and basic graphic design.
The price does not include complex graphic design (making logos, drawing logos, scanning, etc.). However, the bags are also printed on both sides at the customer's request. The additional cost is calculated according to the price list. Prices do not include VAT.
Bag composition: Cotton, 140 g / m2
Prices are informative and serve only as an estimate of the production cost. At your request, we will make a concrete offer that is relative and binding for us.
To obtain a quote with a price, please press the blue "Submit Inquiry" button and describe your wishes as best you can. We will prepare an offer for you in the shortest possible time.
The comparison below serves to make it easier to understand the difference in printing technique:
On the left is a sample of screen printing in three colours, and on the right is a print with a digital transfer (in photo quality).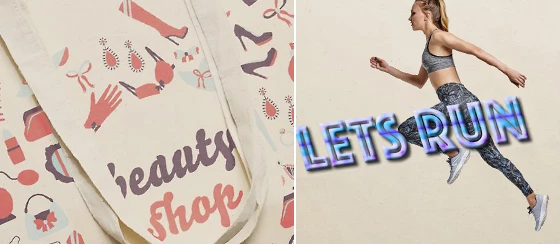 Why is a printed cotton bag a practical promotional gift read on our blog Instead of plastic - bags made of environmentally friendly materials.
You can find other printed bags from our offer at the link.
For smaller quantities of printed bags or one unique printed bag, use our Make Your Own T-shirt app and select the "Shopping Bag" category when selecting an item.
You can read the description of screen printing in our blog, "Printing or embroidery on promotional textiles?"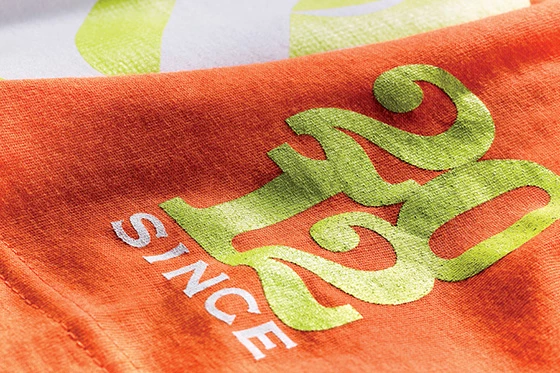 Advantages of digital transfers:
No colour restrictions due to digital colour printing
Any shape is possible
Small details are clearly visible
Printed colours are very bright and vibrant