"Don't deliver a product, deliver an experience."
Towels are one of the most popular items for commercial and domestic use. In fact, you can find towels in almost every building. They are used at home, hotels, beaches, spas, shops, hospitals, and in schools, kitchens, baths, etc. Thus, owing to this popularity, more companies are including promotional towels as a part of their current advertising campaign.
In return, these companies derive great benefits from this product. Therefore, would you like to know more about these benefits to validate why you should invest in promotional towels? Then, let this article share great tips on "The Reasons Why Everyone Love Promotional Towels" as outlined below:
What are promotional towels?
Promotional towels are functional.
Promotional towels deliver an experience.
How to make your own towels.
Promotional customized towels promote brand recall.
Promotional customized towels are great for advertising campaigns.

What are promotional towels?
Promotional towels are towels that are branded with either a logo, color, design, or message. They perform the same purpose as your regular towels, with a slight difference due to the branding or customization. Towels are one of the basic human needs, as we need them to serve various purposes, such as promotional sports towels, promotional beach towels, and more.
These promotional products come in various sizes and styles e.g., bathrobe, face towel, beach towel, bath towel, kitchen towel, hand towel, sport towel, spa towel, etc. Also, they can be made from different materials such as cotton-polyester mix, 100% cotton, 100% microfiber, and this versatility is a good feature that contributes to their popularity.
Promotional towels offer a unique promotional approach as one of the handiest and suitable promotional items. They are good products that are wonderful for outdoor advertising, helping you get the brand recognition and visibility that you deserve. Thus, they can be great for giveaways at fundraisers, conferences, parties, anniversaries, exhibitions, seminars.
Sometimes, you can see these promotional items sold as merchandise in malls, boutiques, and airports. Recently, it's been quite common to see promotional sports towels at gyms and promotional beach towels at beaches, hotels, and resorts. Also, they are good promotional gifts for companies to reward their employees, clients, and customers during holidays, a promotional tactic that's good for branding.

Promotional towels are functional.
Nowadays, companies and businesses have realized the significance of promotional items, and are currently using them to achieve their marketing objectives. Towels are thoughtful gifts that your customers, employees, clients, and prospects would appreciate greatly. Your company can rest assured that they are a good investment that won't fail you.
They are ubiquitous as they are handy products that are found and used almost everywhere. Also, towels come in different sizes that make them convenient to carry, depending on the purpose. Thus, they are good for on-the-go advertising, indoor and outdoor advertising.
For example, custom promotional beach towels are a long-lasting gift that can be used repetitively, and sometimes, by different people. This offers an opportunity to promote your business to those who see the branded towels wherever they are used. Therefore, you have higher chances of exposure and visibility, especially in areas where you can secure good prospects.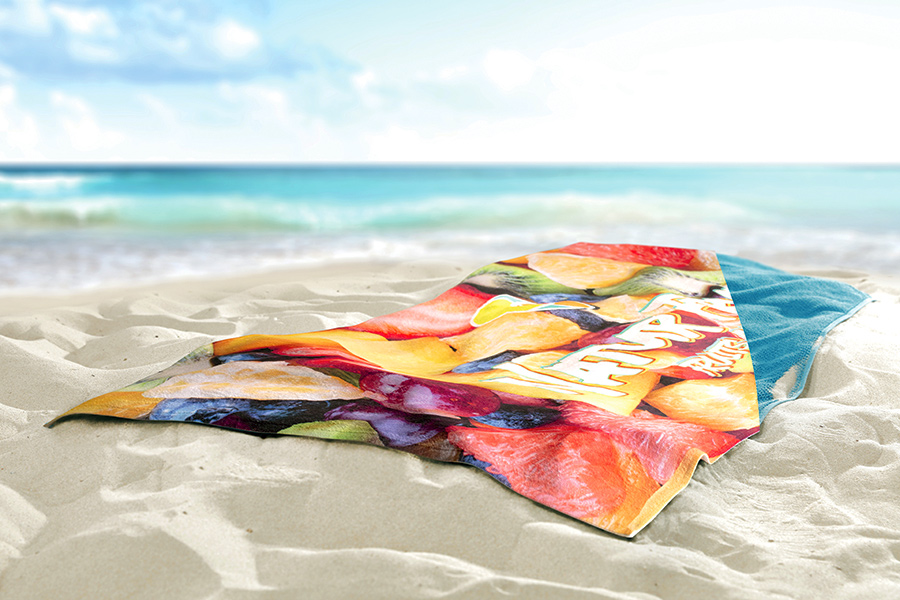 Furthermore, promo towels are regarded as high-quality gifts of great relevance to the users, securing an opportunity to earn their trust, promoting brand recognition and loyalty. Thus, you should consider utilizing them as a subtle yet effective form of marketing to increase your client base and achieve your marketing goals.

Promotional towels deliver an experience.
A promotional product is not only effective when it's delivered but rather when it is utilized by the recipients. The success of a promo product is measured by its acceptance, utilization, and visibility. Thus, combining the everyday use of towels and their ubiquity makes promotional towels excellent promotional products.
Towels are effective promotional gifts that can promote your brand greatly by delivering a personalized experience. We begin our day with a towel after a bath, we use it to dry our bodies off at the gym, and we can use them as a faux blanket when we are cold or indisposed. Also, we use custom promotional beach towels on vacations, at hotels and resorts. We lie on it at the lake, use it at the beach, and we can wrap around it for warmth.
We include towels for domestic uses in our everyday life, and using these promo towels provides access to your user's private life, making them attribute pleasant emotions to your brand. These emotions range from satisfaction to loyalty, pleasure, love, comfort, and more, particularly associated with the warmth and coziness we derive from using it.
Overall, the users would appreciate towels for their practical value and leave a lasting impression on them. Surprisingly, it can make them brand advocates as well, boosting your brand presence as they tell their friends, families, and strangers about your brand.

How to make your own towels
Thanks to technology today, it's easy to manufacture your custom promotional towels from companies specialized in making or branded products. To get started, search for top-rated companies, contact them and request for quotations. Afterward, choose a reputation amongst the list that suits your budget and is known to deliver high-quality products and meet clients' satisfaction.
It's important to consider details such as size, material, purpose, branding areas, colors, and design. The summation of these details determines the outcome of the towels; how appealing they would be for your recipients, and how well they would represent your brand. A good tip would be to create aesthetic yet practical towels that your target market would appreciate.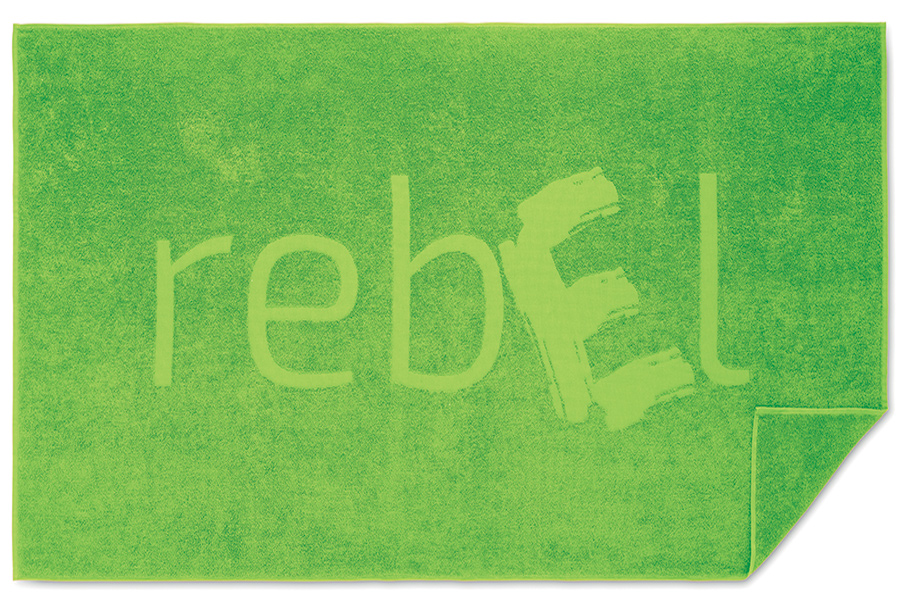 The intended purpose and your budget should determine the sizes and materials to be used. It's better to go for high-quality materials that are soft and durable. Absorbency matters too, as the towels should be able to absorb water well and dry quickly. Also, you should choose colors that won't fade out and are inclined towards your company's or brand's colors. This should be considered when making custom promotional beach towels
Towels have a good surface area that can be printed with your logo, design, or messages. Therefore, you shouldn't hold back your imagination and creativity when creating your promo towels. Take full advantage of the branding area with an eye-catching design that would get your brand noticed wherever your towels are seen.

Promotional customized towels promote brand recall.
Promotional customized towels are a good way to impress your prospect, clients, customers, business partners, or employees. These are towels that are customized to represent your brand and designed for the recipients. The customization might be a logo, design, pattern, brand slogan, or messages such as a nickname, funny pictures, or words.
The goal of custom promotional towels is to stand out and capture people's attention. In return, this boosts your brand's awareness and can improve your brand's image when your brand is recognized and remembered by your target audience in the long run. This process is known as "brand recall." Brand recall boosts sales because the higher the brand awareness, and recognition, the higher the chances of customers your business gets.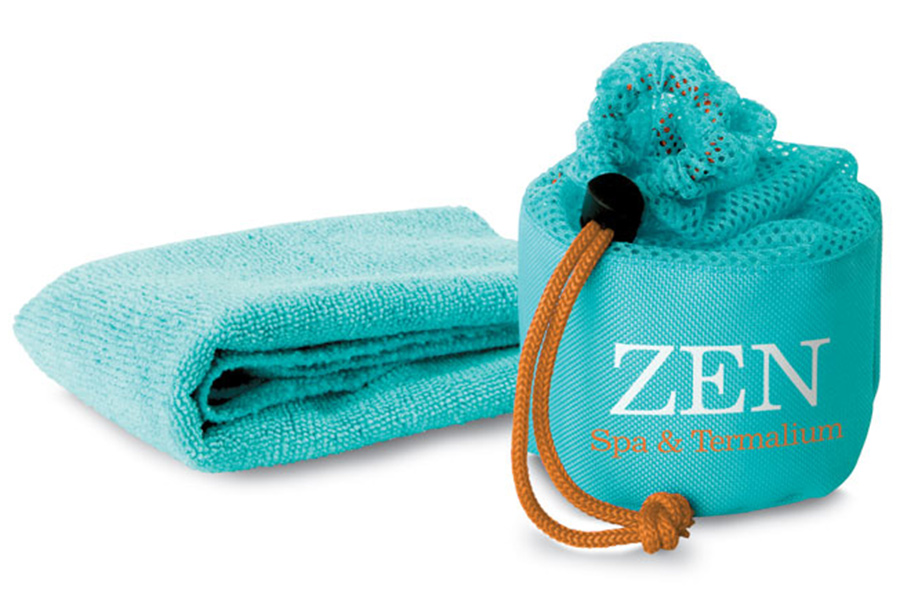 A gift is a powerful tool that communicates thoughts and values. Users of your customized towels are more likely to share the good news about your brand to new leads. They do this because they feel appreciated, and so, it's a good gift to foster brand loyalty from your clients and employees.
Furthermore, the quality of your branded products such as promo corporate gifts have a direct reflection on your business. It tells them about who you are and what they are to you. Giving them high-quality customized towels would share a message that you are not a cheap brand. Also, tell them that you care about their needs and are making efforts to earn their trust and appreciate them. Overall, this promotes brand recall extensively.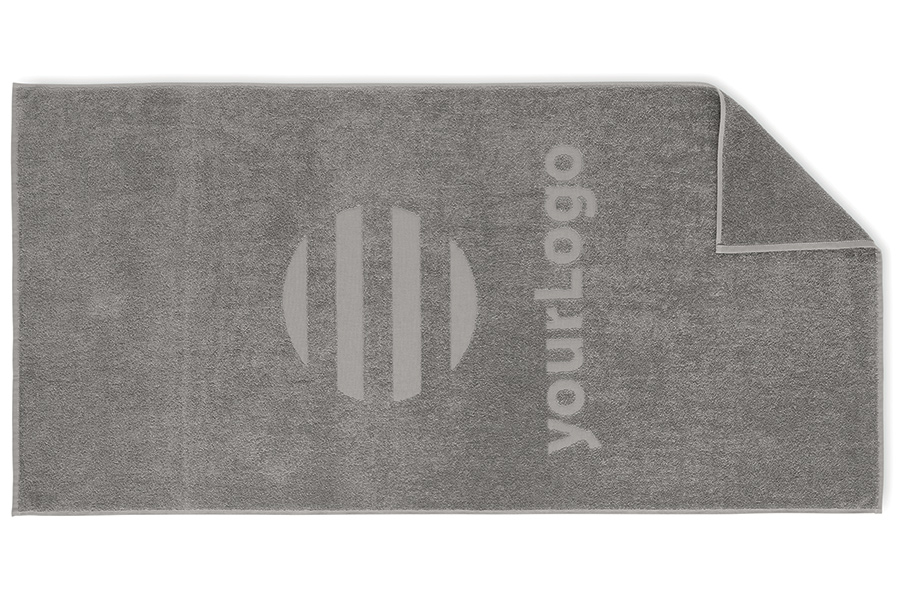 Promotional customized towels are great for advertising campaigns
Custom promotional towels are great for advertising campaigns. They are indispensable and essential household items with a blank canvas that are great for branding. They are a functional and handy promo product that won't let you down. They are cheaper than some promo products and branded corporate gifts, generating results via a cost-effective promotional tactic.
A particular advantage of the customized towels is the large print area that gives room for creative messaging and expressions. Therefore, your brand design or logo is more likely to be noticed than smaller promotional items. Since the bigger the logo, the bigger the boost, these towels are known to be a suitable good candidate for outdoor advertising and experiential marketing.
They can kick start a campaign in communities, special events, trade shows, fairs, executive retreats, etc. Also, they can kick start a social media campaign by generating conversations and engagement around your promo product and your brand. This helps to boost brand awareness and conversions maximally within the campaign period.
Nowadays, promo customized towels are being added to custom welcome kits, offered to new clients and employees. They are also sold on online company stores, providing a subtle yet clever way to keep your name in the mind of customers because when people think about a company, they think about the products and services they provide.
Towels fit most target groups and age ranges, making them effective for partnerships and branding opportunities at business gift shops and other events. This is a cost-effective advertising campaign that would give your instant and long-term brand exposure. In return, this would help you promote your business better, establish more client relationships and boost sales.
Finally, promo towels are great for referrals. They can be given as incentives to generate referrals from your recipients. Whenever the users engage in word-of-the-market marketing or start a social media conversation, they can help you secure prospects in untapped markets and areas where you are not recognized.
In summary, this article would have shared valuable reasons why everyone loves promotional towels and premium tips to utilize them to your advantage. Remember, promotional towels are practical and valuable gifts that are great for advertising. Therefore, your company should include these towels, especially promotional sports towels and promotional beach towels as a part of your promotional tactic that would prove beneficial in the long run.
Want to know more about promotional backpacks? Read our blog 5 reasons why your company need promotional backpacks.