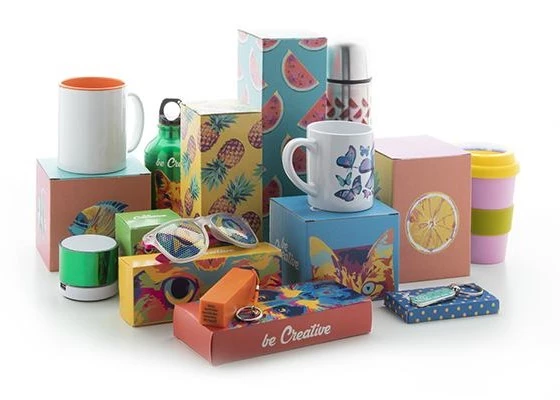 Create the perfect gift-giving experience with unique packaging!
Your branded promotional product makes an unforgettable impression in a personalized gift box. From now on, we not only provide you with the perfect personalized promotional gift, but we also offer you the full service with the appropriate custom-made gift boxes.
The custom-made box can be flexibly colour-printed with your unique design that perfectly matches your brand and message.
Take your gift packaging to the next level and create your branded packaging.

Choose your product!
Personalize it with your logo.
Design your own custom-made box.
Deliver your product in a custom-made gift box.
We offer two types of digitally printed boxes for selected items:
Corrugated cardboard packaging boxes for oversized and fragile items.
Single-walled cardboard boxes for smaller products.
To receive a quote with pricing, please send us an inquiry with as much details as you can. You can easily request a quote by pressing on the blue "QUOTATION / BRANDING" button.
Corrugated cardboard boxes for large and fragile items (450 g / m2)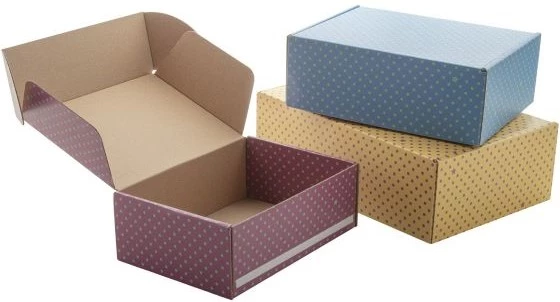 Single-layer cardboard boxes for small products (300 g / m2)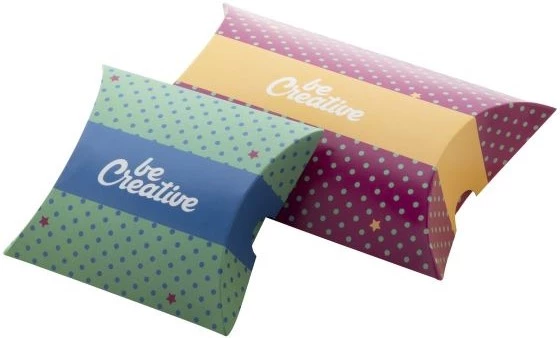 If the custom box is purchased without a suitable product, it will be delivered flat-packed (assembly required).
Custom made sleeve (sleeve), full color printed on white paper or kraft paper.